Burger Seasoning - Add Fab Flavours to Your
Homemade Burgers and Sausages
If you love making homemade burgers as much as me then you'll love this burger seasoning! With a blend of tasty herbs and spices, it only takes minutes to make and it adds just the best flavours, far better than a commercial seasoning ever will. It also works with sausages and other ground pork dishes. (See the bottom of the page for links to more of my recipes)

Note: As you can see I use as many whole ingredients as possible for my seasonings. However, if you don't have them whole just substitute with pre-ground powders and reduce the quantities in the recipe by half. So for 1 tablespoons of fennel seeds you use about 2 teaspoons of ground fennel. Reduce any others you don't have whole by half as well.
Recipe For Homemade Burger Seasoning
What You'll Need: (makes about 8 tablespoons)
3 tbsp paprika
2 tbsp dried rosemary
2 tbsp cumin seeds
1 tbsp dried sage
1 tbsp fennel seeds
1 tbsp mustard powder
4 tsp black peppercorns
4 tsp dried savory
2 tsp cayenne pepper 
2 tsp sea salt
2 tsp onion powder
2 tsp garlic powder
tbsp = tablespoon
tsp = teaspoon
Directions:
Coarsely grind the salt, cumin, rosemary, fennel and peppercorns
Add to a bowl and stir in the mustard, paprika, onion, garlic and cayenne powders

Crumble in the sage and savory. Combine thoroughly

Store your burger spices in an airtight container out of direct sunlight. Use within 3 months.
Note: As you've gone to the trouble of making your own seasoning, spending a couple of minutes dry toasting the whole ingredients before grinding is definitely worthwhile.
This cooking technique really brings out the flavours and aromas.
See the grinding spices page for further info and step-by-step photos. (Link opens in new window)
How to Use Your Burger Seasoning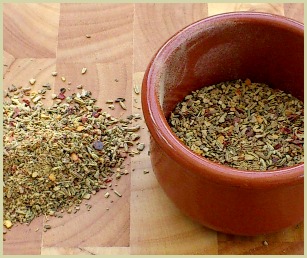 For each pound of ground meat I recommend 2 tablespoons of the above. So this recipe will be enough for 4 pounds of meat.
If you have a lot of burgers to make simply double the quantities of each ingredient.
To test out the mix, pan frying a couple of tablespoons of your meat with a little of the seasoning will give you the chance to adjust it to your liking.
You can taste to see if maybe you need more salt or a touch more cayenne etc.

After Making Your Burger Mix You May Enjoy...
Panch Phoran - The
Classic Bengali
Spice Mix

Sambar Powder - The
Southern Indian
Speciality

Chili Powders - A Range
of Hot, Mild and
Spicy Blends

---
Spice Magic Recipe Book - Only $5



If You Would Like 100 More Recipes Like
the Above,You Can Now Buy My Book.
Click on the Cover Image For Further Info.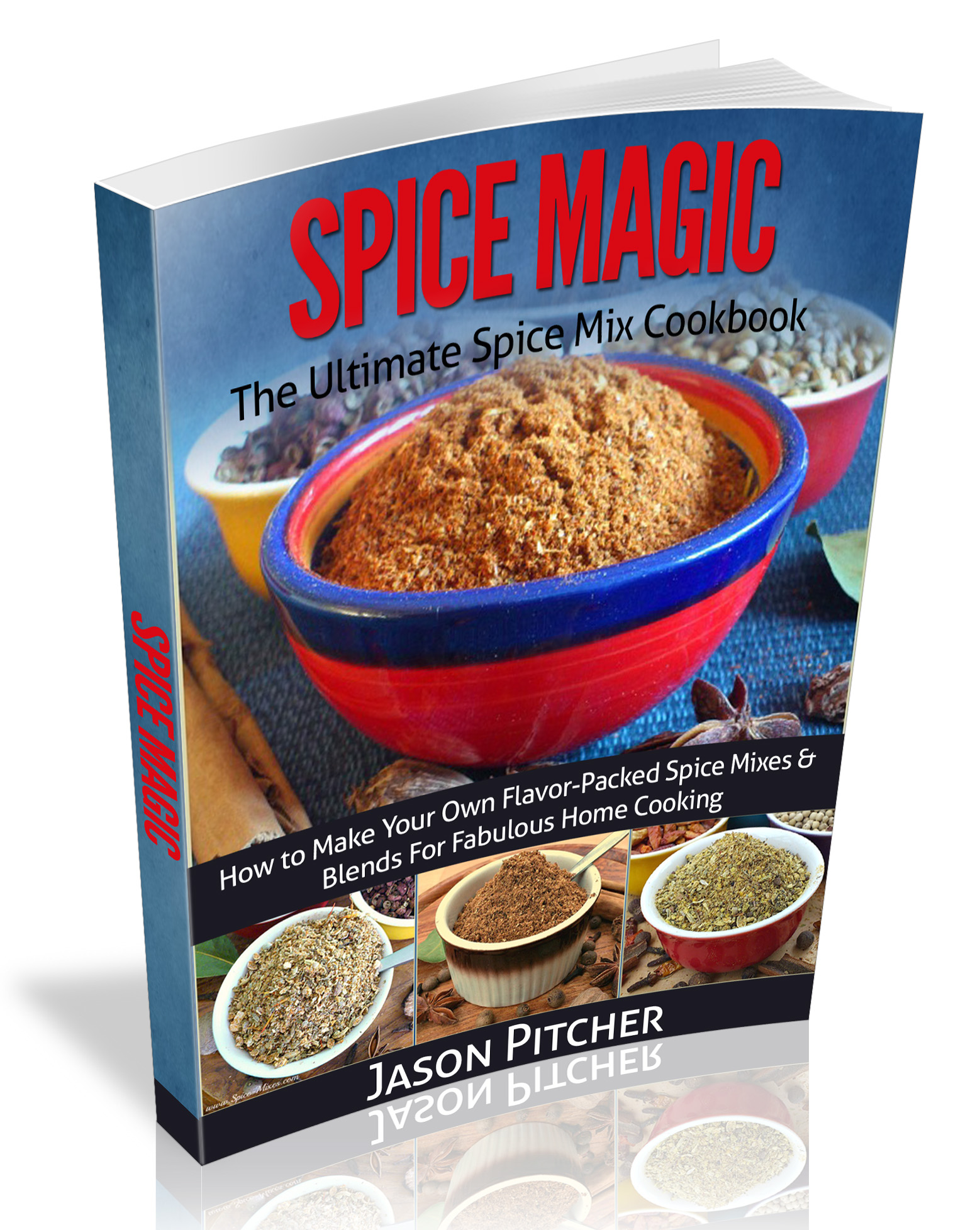 ---
---
---