Cajun Seasoning Recipes - Mouthwatering
Aromas and Taste For Your Cajun Cooking
Make your own Cajun seasoning recipes and you can enjoy the unique flavours of Louisiana cuisine anytime! Use them for pan blackening, as a dry rub or just as a good old seasoning for many traditional dishes. This version uses filé powder which makes it especially good for making authentic gumbos.
Note: I use a few whole spices in this recipe but, if you don't have them all to hand, you can use pre-ground powders. If you do, simply reduce the quantities by half. So for 2 tablespoons of whole peppercorns you would use 1 tablespoon of pre-ground pepper etc. Reduce the others you don't have whole by half as well.
Homemade Cajun Seasoning Recipes
What You'll Need: (makes about 9-10 tablespoons)
4 tbsp paprika
2 tbsp dried parsley
2 tbsp black peppercorns
2 tbsp cumin seeds
1 tbsp dried oregano 
1 tbsp onion powder
1 tbsp garlic powder
4 tsp dried chervil
4 tsp cayenne pepper
2 tsp celery seeds
2 tsp filé powder
1-2 tsp sea salt
8 dried bay leaves
tbsp = tablespoon
tsp = teaspoon
Directions:
Grind the bay with the peppercorns, celery, cumin and salt
Sieve into a bowl. Regrind any bits that don't sieve
Add the 

filé, 

paprika, cayenne, garlic and onion powders and combine thoroughly
Crumble in the parsley, oregano and chervil. Combine again

Store in an airtight container in a cool place and out of direct sunlight. Use within 3 months before making a fresh lot.
Note: You could dry toast the cumin seeds and peppercorns before cooling, grinding and mixing with the other ingredients. Toasting draws out their fabulous flavours and aromas.
Click here to read more about toasting and grinding. (Link opens in new window)


Links to Other Mixes and Blends to Try
An Easy-to-Make
Cajun Blend With
Sweet Paprika

A Cajun Spice Mix
Perfect For Pan
Blackening Fish,
Chicken or Steak

A Collection of Dry
Rubs For Grilling and
Frying Perfection
---
Spice Magic Recipe Book - Only $5



If You Would Like 100 More Recipes Like
the Above,You Can Now Buy My Book.
Click on the Cover Image For Further Info.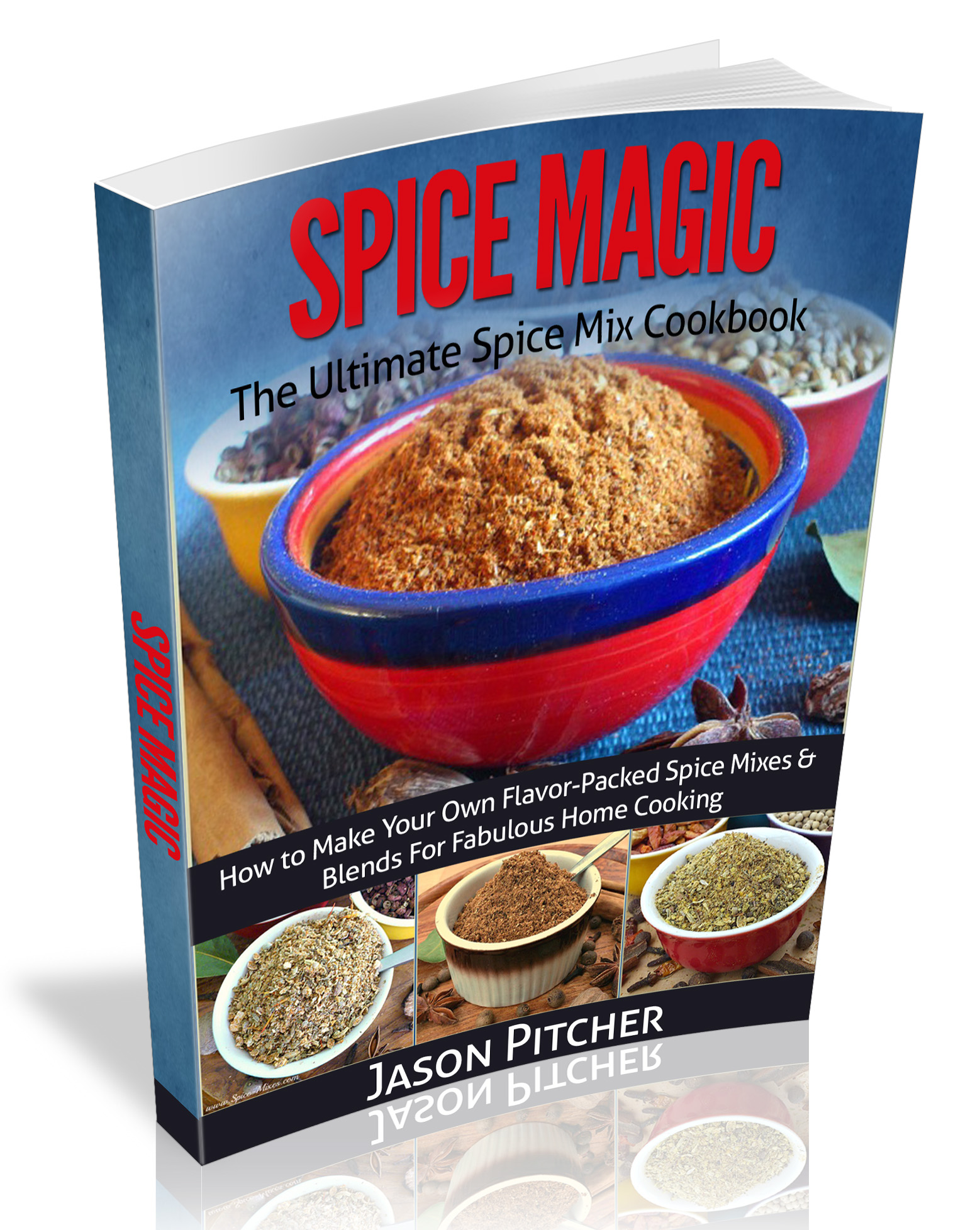 ---
---
---