Caribbean Jerk Seasoning - Add the True Taste
of the Caribbean to Your Home Cooking
Make your own Caribbean jerk seasoning and you'll soon be adding the piping hot flavours of Jamaica and the islands to your home cooking. Traditionally used to tenderise tough goat meat, you can use this with pretty much all cuts of meat as well as vegetable dishes, fish and other seafood such as shrimp and shellfish. (See the bottom of the page for links to more of my recipes)
Note: This recipe uses a few whole spices as these will add the best flavours to your blend. If you don't have whole just use pre-ground powders and reduce the amounts the recipe requires by half. So, for 3 tablespoons of allspice berries you use 4 teaspoons of pre-ground allspice. Reduce any others you don't have whole by half as well and stir in with any other powders when making.
Homemade Caribbean Jerk Seasoning Recipe
What You'll Need: (makes about 7-8 tablespoons)
8-9 scotch bonnet peppers (or other hot pepper)
3 tbsp allspice berries
2 tbsp dried thyme
1 tbsp dried rosemary
1 tbsp ginger powder
4 tsp brown sugar
2 tsp onion powder
2 tsp black peppercorns
2 tsp cumin seeds
1 tsp grated nutmeg
1 tsp cloves
3 inch piece cinnamon
2 tsp sea salt
tbsp = tablespoon
tsp = teaspoon
Directions:
Break up the cinnamon and chop the peppers
Grind the cinnamon and pepper pieces along with the salt, rosemary, sugar, cumin, allspice, peppercorns and cloves
Add the onion, ginger and nutmeg. Combine thoroughly
Finally, crumble in the thyme. Combine again

Store in an airtight jar out of direct sunlight. Use within 3 months.
Note: To extract even more flavours out of the whole ingredients, I recommend dry toasting the scotch bonnet peppers (before chopping), allspice, cumin and peppercorns for a few minutes before grinding and blending with the powders. Click here for further tips and photos on this cooking technique. (Link opens in new window)


---
Spice Magic Recipe Book - Only $5



If You Would Like 100 More Recipes Like
the Above,You Can Now Buy My Book.
Click on the Cover Image For Further Info.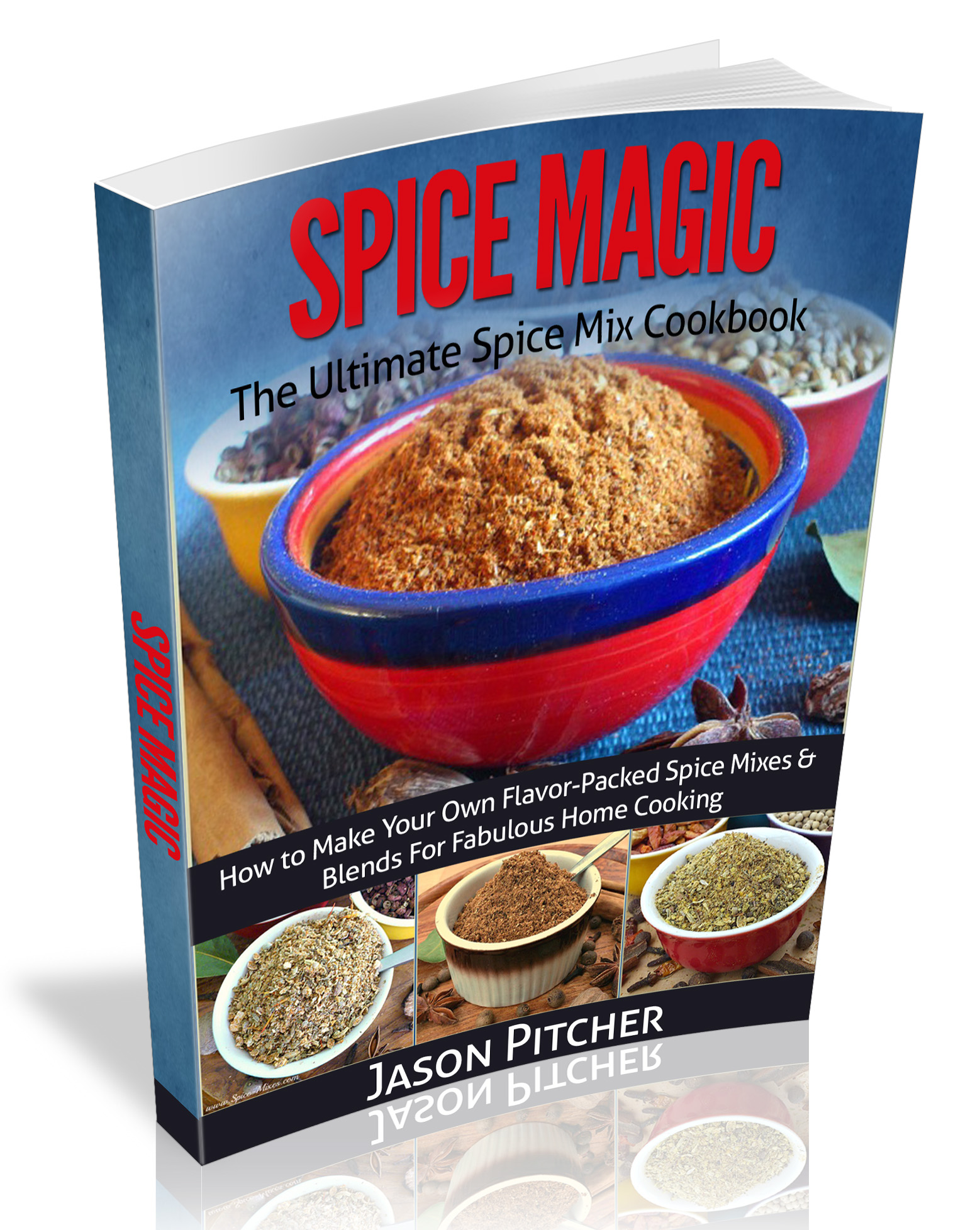 ---
Other Blends and Seasonings You May Enjoy
Jerk Rub - With the Unique
Taste of Annatto Seeds

Jerk Mix - Perfect
For All Your Chicken
Recipes

Poultry Seasoning
Collection - Ideal For
Chicken, Turkey and Game
---
---