Chat Masala Recipe - A Unique Blend of
Ingredients For True Indian Flavours
For capturing the authentic taste of Indian cuisine, putting together a homemade chat masala recipe (chaat) is recommended. A complex blend with some seldom used spices, this versatile blend is often sprinkled over fruit, used to season meats and curries, and can also be used to flavour certain drinks. (See the bottom of the page for other recipes)
Note: I recommend using as many whole spices as possible for this chat recipe as they will give the best flavours. If you don't have them all substitute with pre-ground powders and reduce the amounts the recipe requires by half. So for 2 tablespoons of whole peppercorns you use 1 tablespoon ground pepper. Reduce any others you don't have whole by half as well.
Homemade Chat Masala Recipe
What You'll Need: (makes about 7-8 tablespoons)
2 tbsp black peppercorns
1 tbsp mango powder (amchoor)
1 tbsp dried mint
4 tsp cumin seeds
4 tsp anardana (pomegranate seeds)
2 tsp cubebs (optional)
2 tsp sea salt
2 tsp chili powder
1 tsp asafetida powder (hing)
20-30 curry leaves
tbsp = tablespoon
tsp = teaspoon
Directions:
Grind the cumin, salt, peppercorns, anardana, curry leaves and, if using, the cubebs
Stir in the asafetida, chili and mango powder
Crumble in the dried mint. Combine thoroughly
Store your masala chat in an airtight container out of direct sunlight. Use within 3 months.

Note: Dry toasting the peppercorns, cubebs, cumin and anardana before grinding will add even more flavours to your finished blend and therefore your dishes. Click here to read more about this recommended cooking technique. (Link opens in new tab)


After Making Your Chat Recipe You May Like to Try...
A Potent Garam
Blend With Smoky
Black Cardamom

A Masala Mix That
Captures the True
Taste of India

A Collection of
Cajun Seasonings
For Authentic Cajun
Home Cooking
---
Spice Magic Recipe Book



If You Would Like More Recipes Like the Above,
You Can Now Buy My Book.
Click the Cover For Further Info. (Link opens in new tab)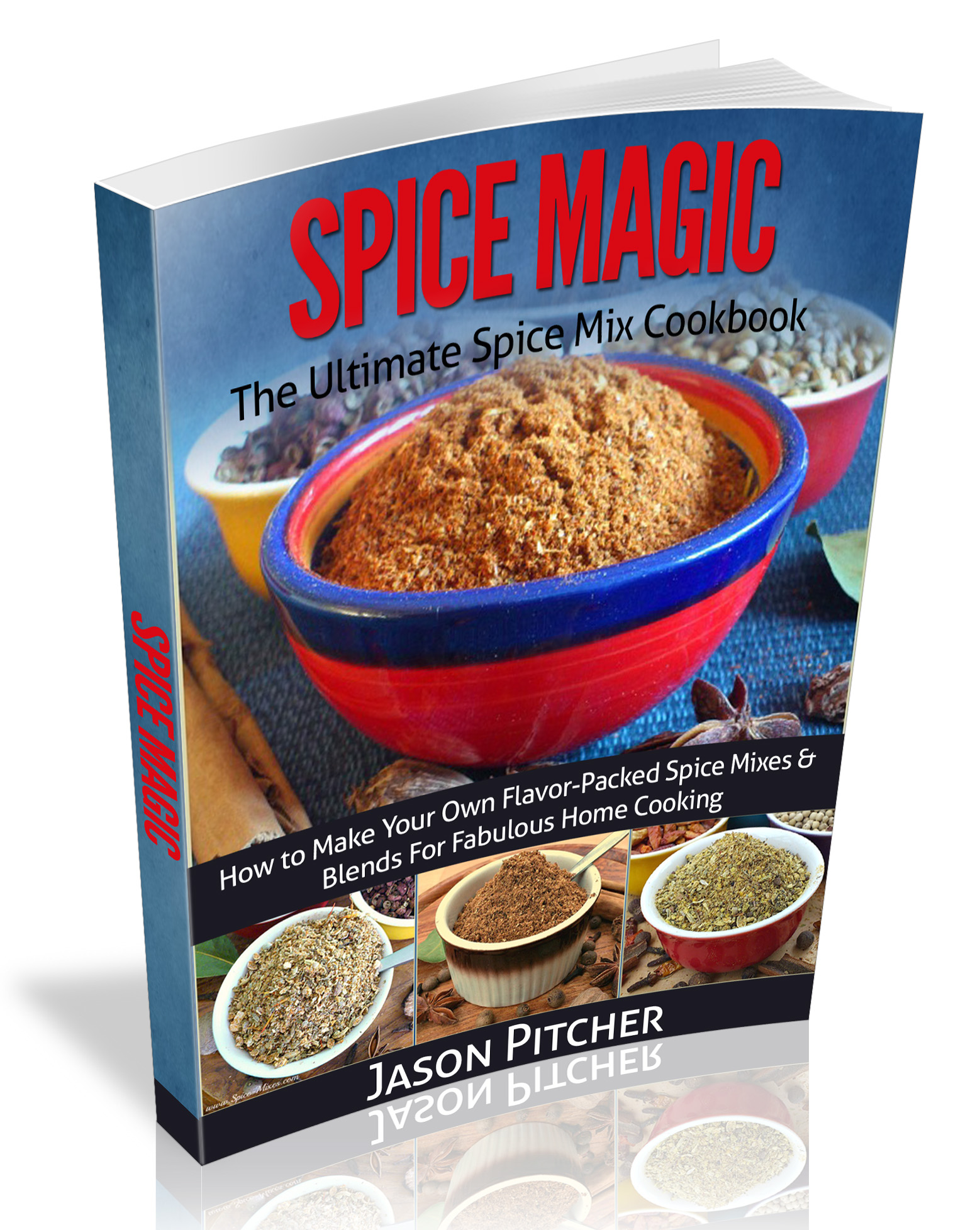 ---
---
---