Chat Masala Recipe - Enjoy the Unique
Flavours of Indian Cuisine
Travel throughout India and you're sure to enjoy food delicately spiced with chat masala (chaat masala). A fairly complex blend of sweet and sour ingredients. It's still easy-to-make and can be used to flavour many dishes ranging from curries, meats, stews; and it can even be sprinkled over fruit and drinks. (See the bottom of the page for other blends)
Note: If you have them, use whole spices for this chat recipe as they will add the best flavours. If you don't have them use  pre-ground powders and reduce the amounts the recipe requires by half. So instead 2 tablespoons of coriander seeds you use 1 tablespoon ground coriander. Do likewise for any other ingredients you don't have whole.
Homemade Chat Masala Mix
What You'll Need: (makes about 8-9 tablespoons)
2 tbsp black peppercorns
2 tbsp coriander seeds
1 tbsp cumin seeds
1 tbsp amchoor (ground mango)
4 tsp dried mint
4 tsp dried ginger root (or 2 tsp ginger powder)
2 tsp kala namak (black salt)
2 tsp sea salt
1 tsp asafetida powder (hing)
2 tsp chili powder
tbsp = tablespoon
tsp = teaspoon
Directions:
Grind the ginger root, cumin, sea salt, peppercorns and coriander
Stir in the amchoor, chili, asafetida, kala namak and, if you use powder, the ginger
Finally, crumble in the mint. Combine thoroughly
Store your masala chat in an airtight jar out of direct sunlight. Use within 3 months before rustling up a fresh amount.

Toasting and Grinding Tips: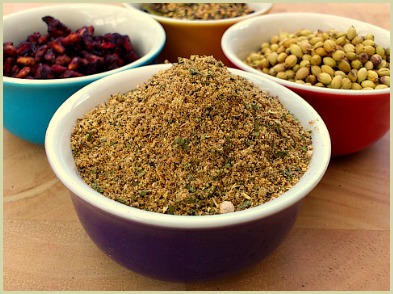 Note: I recommend you dry toast the cumin, coriander and peppercorns prior to grinding and combining with the pre-ground ingredients.
The heat from the toasting releases superb flavours and fabulous aromas. Read more about this simple and worthwhile cooking technique. (Link opens in new window)
Note ll: If you haven't got any kala namak to hand, just add 1-2 extra teaspoons of sea salt instead.

Here's a Short Video of How I Made it:
After Making This Chat Recipe You May Like to Try
A Mild Indian Garam
Recipe - Authentic
Flavours and Super
Easy-to-Make!

A Traditional Masala
Mix - For Fabulous 
Indian Cooking

A Range of BBQ 
Rubs For the 
Grilling Fans
---
Spice Magic Recipe Book



If You Would Like More Recipes Like the Above,
You Can Now Buy My Book.
Click the Cover For Further Info. (Link opens in new tab)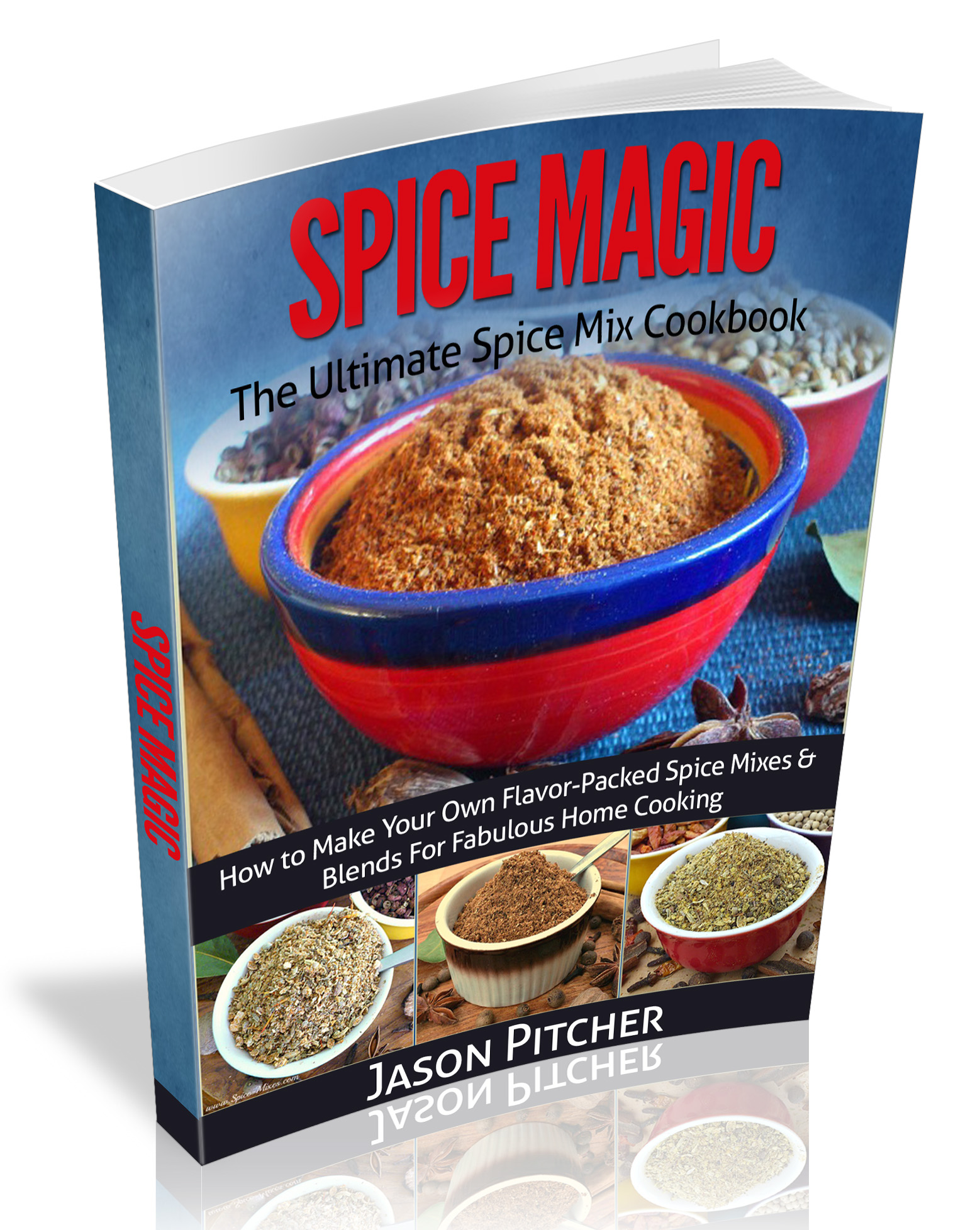 ---
---
---