Chicken Seasoning Powder

 - Perfect
For Grilled, Fried or Oven Cooked Birds

If fried, grilled or oven cooked chicken is on the menu, then this herby chicken seasoning powder is just the thing! Super easy-to-make, and with its emphasis on dried herbs, it'll flavour and season your poultry perfectly. (See the links at the bottom of the page for other recipes)

Note: If you've had a look at my other recipes on the site you'll have noted I often use a few whole spices which I then grind and combine with various powders and herbs for my recipes. However, not everyone has whole available, so the recipe below just uses pre-ground powders and a few herbs and can be made in minutes. Click here to get other poultry seasoning recipes that do use whole AND ground ingredients. (Link opens in new window)
Homemade Chicken Seasoning Powder
Ingredients: (makes about 10 tablespoons)
3 tbsp dried parsley
3 tbsp dried marjoram
2 tbsp dried rosemary
1 tbsp garlic powder
1 tbsp paprika powder
4 tsp dried sage
4 tsp onion powder
2 tsp ground black pepper
2 tsp ginger powder
2-3 tsp fine sea salt
tbsp = tablespoon

Directions:
Add the powders to a bowl mix thoroughly
Finally, crumble in the dried herbs and stir again
That's all there is to it!
Store your poultry spice in a cool place in an airtight jar and out of direct sunlight. Use within 2-3 months before making a fresh amount.


---
Spice Magic Recipe Book



If You Would Like More Recipes Like the Above,
You Can Now Buy My Book.
Click the Cover For Further Info. (Link opens in new tab)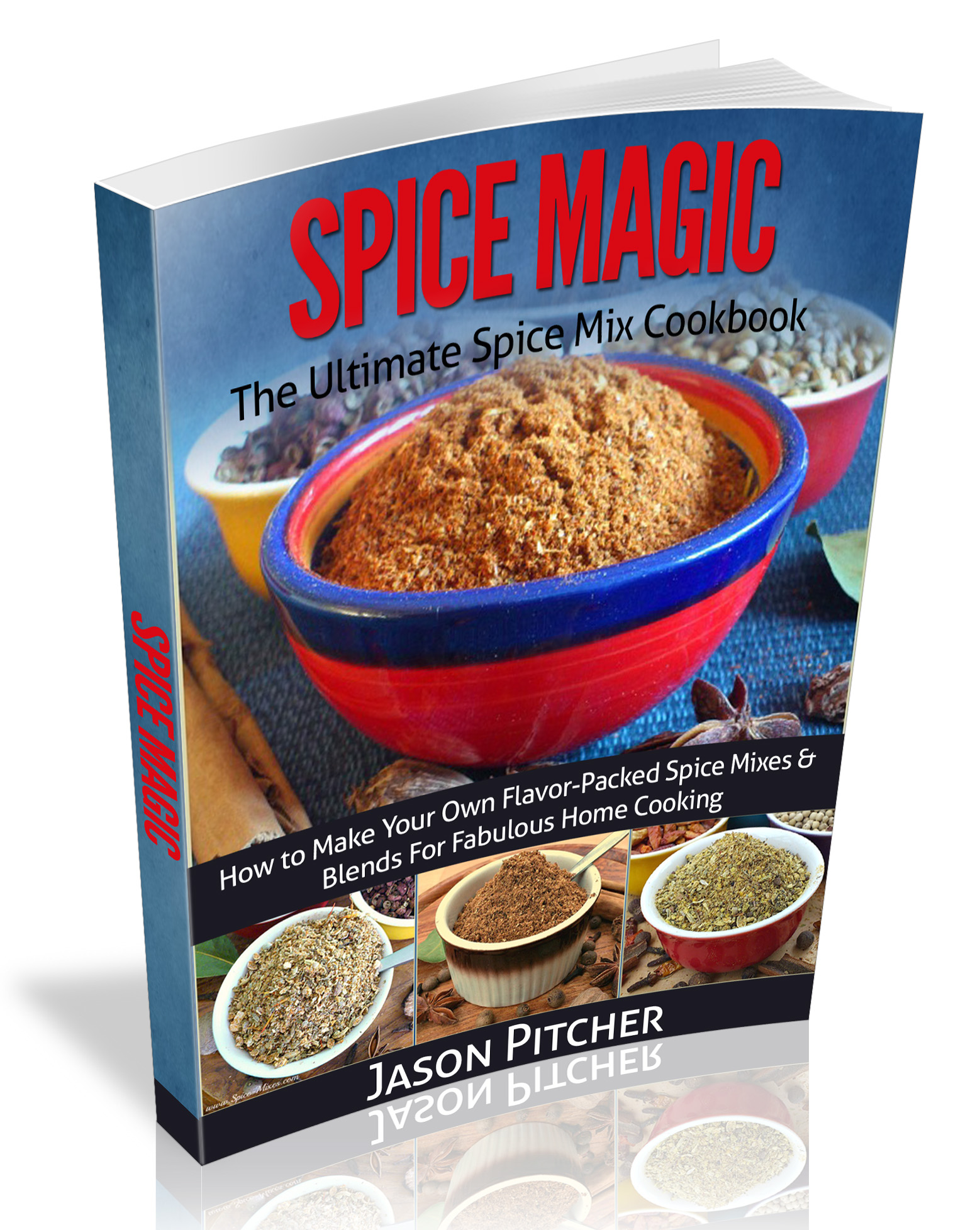 ---
Other Homemade Blends You May Like to Try...
Ancho Chili Powder -
A Mild Chili Mix With
Hints of Plum

Brisket Rub - Super Easy to Make, Ideal For Your
Beef Briskets

A Collection of Tasty
Homemade Garam
Masala Recipes
---
---