Chinese Five Spice Recipe - Capture the Authentic
Flavours and Aromas of China and Asia
An authentic Chinese five spice recipe encompasses the five tastes: pungent, salty, sweet, sour and bitter. This is what ancient Chinese philosophers were apparently after when they created this easy-to-make, traditional recipe. (See the bottom of the page for links to more of my recipes)

What You'll Need: (makes about 7-8 tablespoon)
8-10 star anise
3 tbsp fennel seed
2 tbsp ground cinnamon
1 tbsp green cardamom pods (optional)
4 tsp peppercorns
2 tsp whole cloves

tbsp = tablespoon
tsp = teaspoon
Directions:
Store your Chinese 5 spice in an airtight container and out of direct sunlight. Use within 3 months.
Note: To greatly intensify the flavours and aromas, dry toasting the fennel, peppercorns and cloves before cooling and grinding is recommended if you have a few minutes to spare. Read more about toasting and grinding. (Link opens in new window)


---

Ingredient Note: I use mainly whole ingredients for this mix, but if you don't have them whole simply swap with pre-ground powders and reduce the amounts by half. So instead of 4 teaspoons of peppercorns you use 2 teaspoons of pre-ground pepper. Reduce any other ingredients you don't have whole by half as well and stir in with any other powders when making.


---
Spice Magic Recipe Book



If You Would Like More Recipes Like the Above,
You Can Now Buy My Book.
Click the Cover For Further Info. (Link opens in new tab)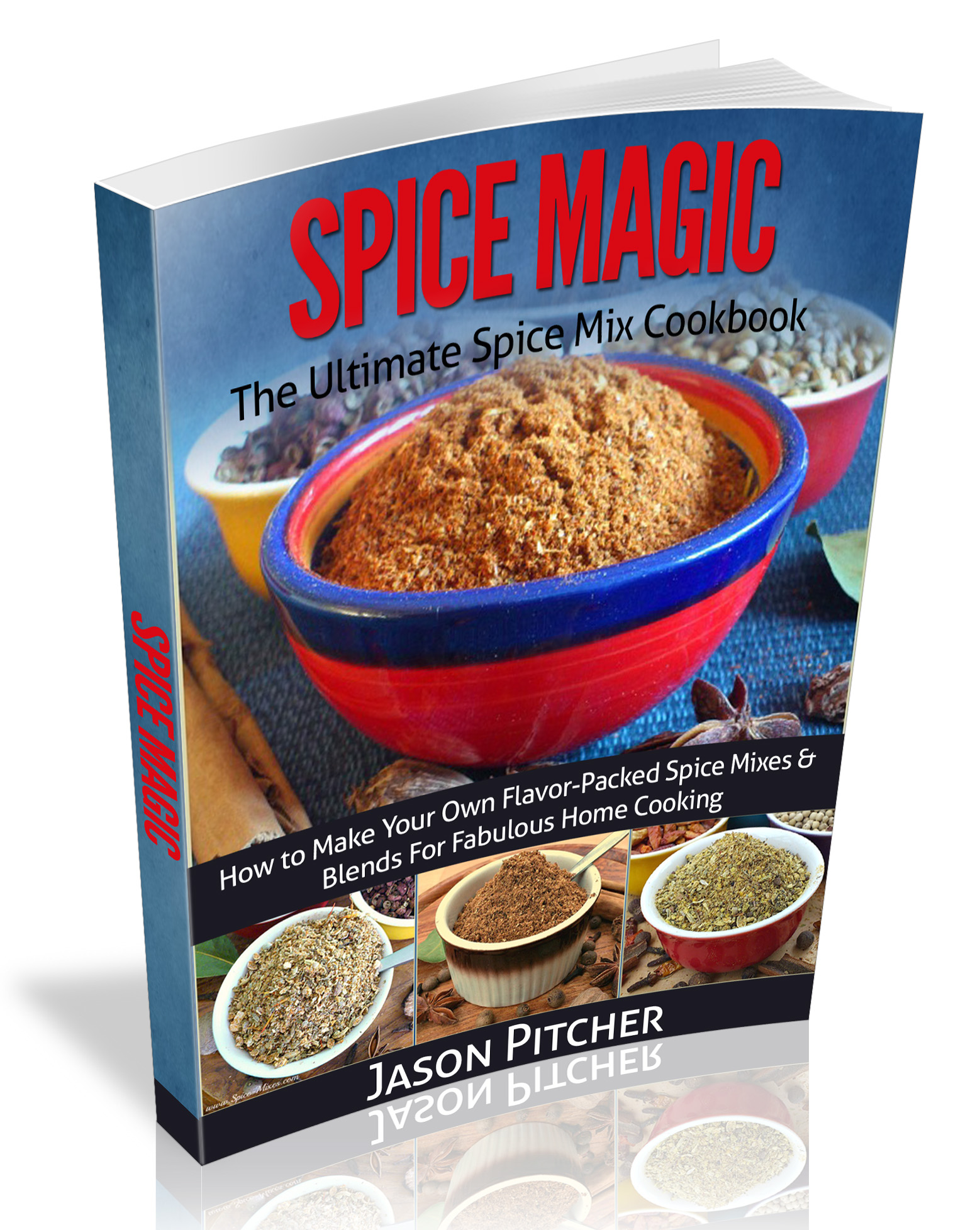 ---
After Making Your Chinese Five Spice Recipe You May Enjoy...
Blackened Seasoning -
Great For Pan Frying
Fish or Meat

Bouquet Garni Seasoning
Add Traditional French 
Flavours to Your Food

Collection of Cooking
Spices For Tastier
Home Cooking

---
---