A Range of Delicious Homemade Cooking
Spices From All Around the World
Creating your own homemade cooking spices is the key to fabulous tasting food with mouthwatering aromas. Some are easy and basic, whilst others are complex, but each one will allow you to recreate authentic flavours and aromas of cuisines from all around the world.
Click the Image Links for your favourite homemade recipes and enjoy taking your home cooked food to a whole new level!
Homemade Cooking Spices
Note: I recommend using as many whole ingredients as you can when making your cooking spices as these will add the best flavours. However, if you don't have them all you can use pre-ground powders if you reduce the quantities in the recipe by half.
For example, if it says 2 tablespoons whole black peppercorns, you would use 1 tablespoon pre-ground pepper. Do this for all the whole ingredients that you only have in powder form. Read more about this. (Link opens in new window)


---
Spice Magic Recipe Book - Only $5



If You Would Like 100 More Recipes Like
the Above,You Can Now Buy My Book.
Click on the Cover Image For Further Info.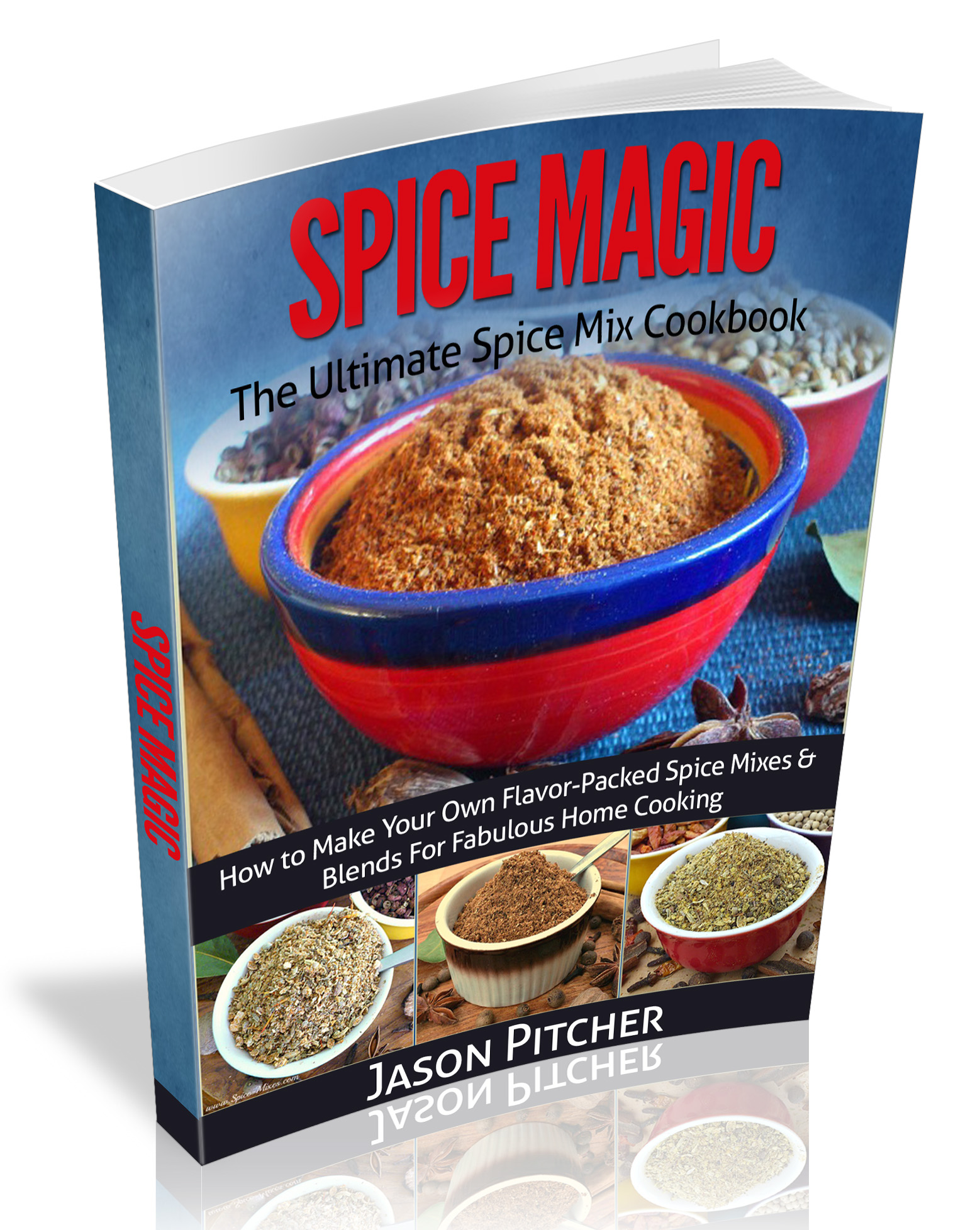 ---
Image Links to Other Tasty Blends You May Like to Try
---
---