Homemade Corned Beef Mix - Ideal For
Corning the Traditional Way
If corning your own meat is your thing then a homemade corned beef mix is what you want. So simple to make it will add far more flavours than a dull commercial packet of mystery ingredients! If you grind it fine, it also makes a decent general mustardy seasoning for numerous other beef recipes. (See the bottom of the page for links to more of my recipes)

Note: If you're using this recipe to make traditional corned beef, I recommend using whole spices and very coarsely grinding before adding to your corning solution. If you want to use as a general seasoning you can grind the ingredients finer.
Recipe For Corned Beef Mix
What You'll Need: (makes about 10 tablespoons)
10 tbsp yellow mustard seeds
20 dried bay leaves
3 tbsp peppercorns
2 tbsp allspice berries
2 tbsp onion flakes
2 tbsp ajwain seeds

tbsp = tablespoon

Directions:
Very coarsely grind 

the mustard seeds, peppercorns, allspice, onion flakes  and ajwain seeds in your grinder or mortar and pestle 
Finally, crumble in the bay leaves
That's all there is to it!

If you store the corned beef spices in an airtight container out of direct sunlight, they'll retain their flavours for a long time.
Note: Only grind the ingredients when you're about to start corning.


Image Links to Other Blends and Seasonings
Italian Seasoning - Capture
the Authentic Taste of
Italian Food at its Best


Pork Chop Seasoning -
Superb Flavours For Your
Grilled or Fried Chops

Spice Mix Collection of
For Fab Home Cooking
---
Spice Magic Recipe Book - Only $5



If You Would Like 100 More Recipes Like
the Above,You Can Now Buy My Book.
Click on the Cover Image For Further Info.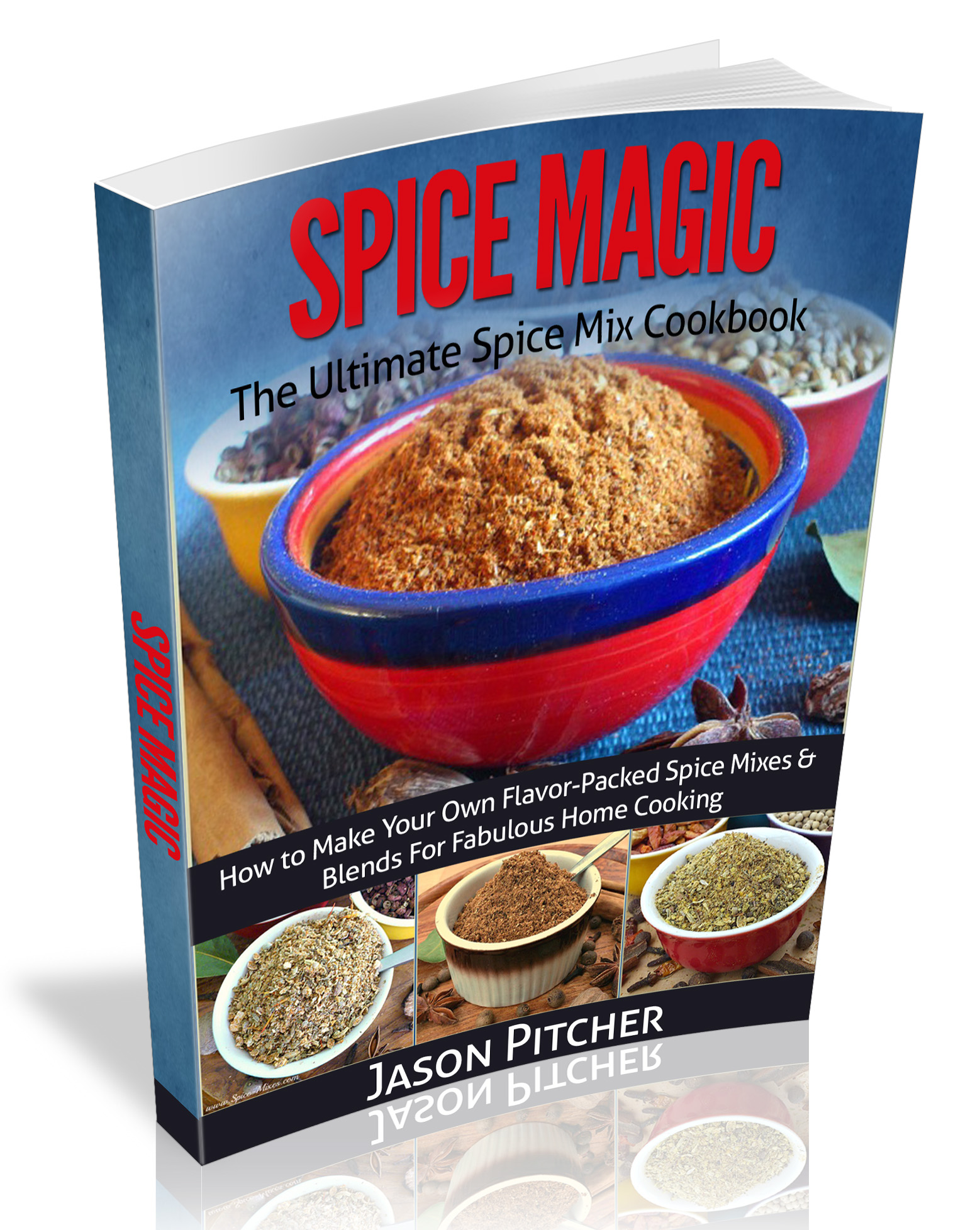 ---
---
---