A Mild Garam Masala Indian Spice
Blend - For Your Lighter Indian Meals
This is a mild garam masala Indian spice mix which makes it ideal for your lighter recipes, ones that that use cream, butter and yoghurt for example. Whilst fairly basic, it's still packed full of flavour that will add the authentic taste of India and Asia to many of your dishes. And, as it only uses powders, it literally can be made in a couple of minutes from start to finish. (See the bottom of the page for other recipes)
Note: For a lot of the recipes on this site I'll use a few whole spices which I then grind and combine with various pre-ground powders and herbs. However, I realise a lot of folks might not have whole available, so for the recipes on this page I've made them purely using pre-ground ingredients which whilst being super simple to make, will also add fabulous flavours to your home cooking. Click here for many more of my garam masala mixes which use a few whole ingredients. (Link opens in new window)

Homemade Garam Masala Indian Spice Blend
What You'll Need: (makes about 8 tablespoons)
3 tbsp coriander powder (cilantro)
2 tbsp cumin powder
1 tbsp ground black pepper
1 tbsp cinnamon powder
2 tsp chili powder
2 tsp ground cardamon
1 tsp ground nutmeg
1 tsp ground cloves

tbsp = tablespoon
tsp = teaspoon
Directions:
Add all the ingredients to a bowl and combine thoroughly.
That's all there is to it!
Store your garam masala in an airtight jar out of direct sunlight. Use within 3 months.


---
Spice Magic Recipe Book



If You Would Like More Recipes Like the Above,
You Can Now Buy My Book.
Click the Cover For Further Info. (Link opens in new tab)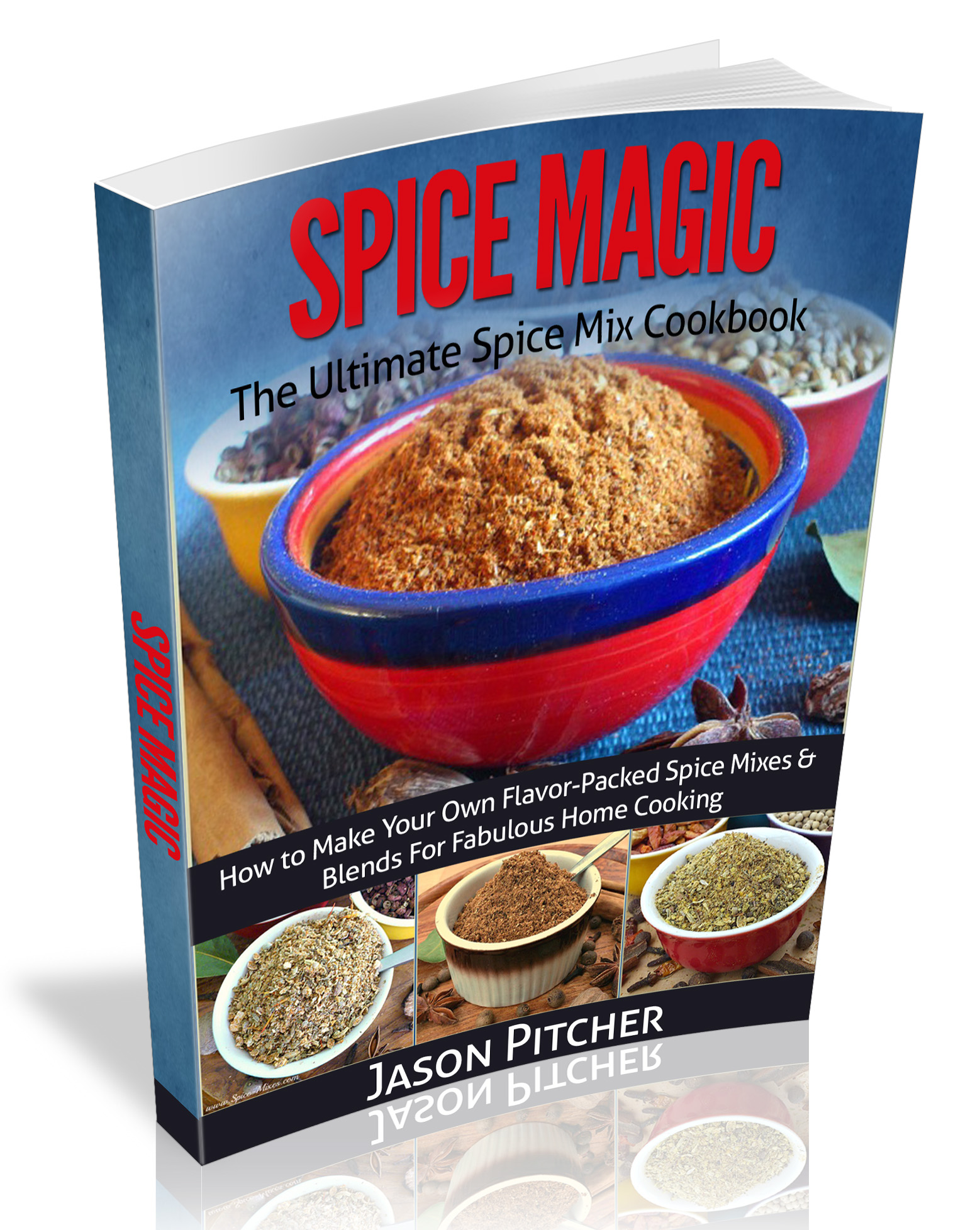 ---
After Making This Indian Spice Mix You May Enjoy...
Five Spice - Capture the
True Flavours & Aromas
 of Chinese Cuisine

Chipotle Chili Powder - A
Smoky Blend of Chipotle
Peppers and Spices

Spice Blend
Collection For Fab
Home Cooking
---
---