Greek Seasonings - A Traditional Mix of
Dried Herbs and Spices For Classic Flavours
Greek seasonings are a blend of traditional herbs and spices and are so easy-to-make with many uses. You could add a tablespoon to some olive oil to make a dressing and drizzle over steamed vegetables or a salad. Or rub this dressing on your pork before grilling. Or just use as a  general seasoning for your stews, soups and moussakas. (See the bottom of the page for links to more of my recipes)
Homemade Greek Seasonings
What You'll Need: (makes about 7-8 tablespoons)
3 tbsp dried oregano 
2 tbsp dried thyme
1 tbsp dried rosemary
1 tbsp dried basil
2 tsp onion powder
2 tsp garlic powder
2 tsp black peppercorns
2 inch cinnamon stick
1 whole nutmeg
2 tsp sea salt
tbsp = tablespoon
tsp = teaspoon
Directions:
Finally, crumble in the oregano, thyme, rosemary and basil and thoroughly combine
Store your Greek blend in an airtight container out of direct sunlight. Use within 3 months.
Note: This recipe uses whole peppercorns. If you don't have them, just use ground and halve the amount you add to the mix. So for 2 teaspoons of whole peppercorns you use 1 teaspoon of pre-ground pepper and stir in with the other powders. Likewise, if you don't have whole cinnamon sticks, use 2 teaspoons of pre-ground cinnamon and stir in.


---
Spice Magic Recipe Book - Only $5



If You Would Like 100 More Recipes Like
the Above,You Can Now Buy My Book.
Click on the Cover Image For Further Info.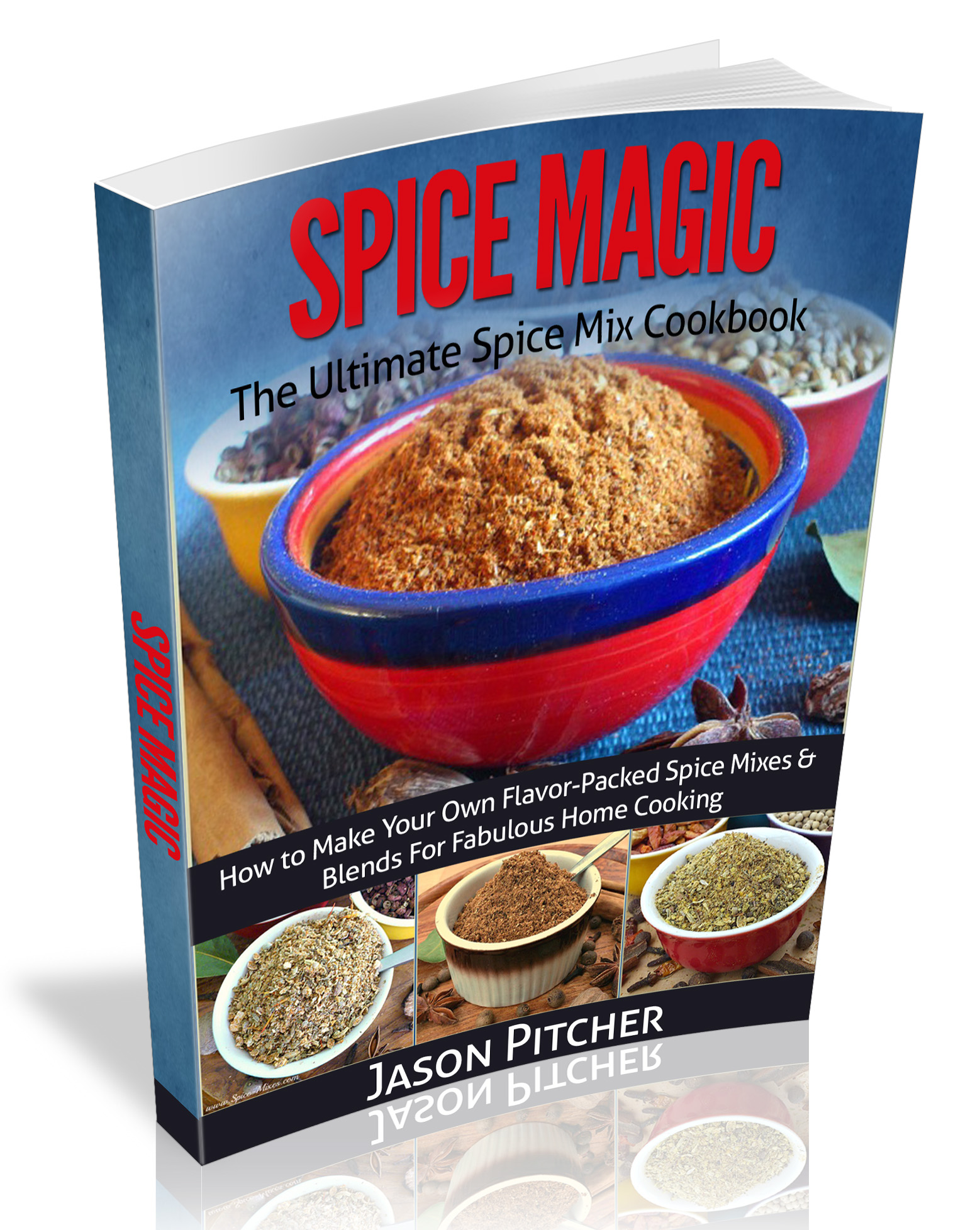 ---
Links to Other Seasonings You May Enjoy
Japanese Gomasio -
Capture the Taste
and Flavour of
the Far East

Herbs de Provence -
The Classic French
Herb Blend

Poultry Seasoning
Collection for Fab
Chicken, Turkey
and Game
---
---