How to Make Chili Powder - A Step-by-Step Tutorial For Great Tasting Food

Once you know how to make chili powder you'll soon be rustling up your own concoctions in just minutes. And the beauty of it, is you get to choose the heat that you prefer. Like it mild? Use mild peppers. Prefer it hotter? Hot, fiery chilis are called for.
Note: When making chili spices, I tend to use whole spices where I can. However you may not have them all. If not, simply use pre-gronud powders instead and cut down on the amounts the recipe says by half. So, if it says 2 tablespoons cumin seeds you use 1 tablespoon cumin powder etc.
Homemade Chili Powder Recipe
Ingredients: (makes about 5-6 tbsp)
1 cup dried peppers (any variety)
OR 6 tbsp chili flakes
2 tbsp cumin seeds 
1 tbsp dried oregano
1 tbsp garlic powder
1 tbsp black peppercorns
1 tsp sea salt
1 tsp cloves
tbsp = tablespoon
tsp = teaspoon

Directions:
If you used whole, remove the stems from the peppers and chop into small pieces
Finely grind these pieces (or flakes) with the peppercorns, cloves, cumin and salt
Sieve the freshly ground ingredients into a bowl
Store out of direct sunlight in an airtight jar. Use within 3 months.
Note: If you really want to make your chili powder stand out, you could dry toast the whole ingredients before grinding. This is easy to do and recommended. Click to read more about this.


Now You Know How to Make Chili Powder, Why Not Try These?
A Stronger Mix For 
Your Meaty Chilis

Use Whole Peppers or
Flakes For a Simple,
Yet Tasty Mix

Spice Mix Collection For 
Everyday Home Cooking
---
Spice Magic



If You Would Like More Recipes Like the Above, You Can Now Buy My Book.
Click the Book Cover For Further Info. (Link opens in new tab)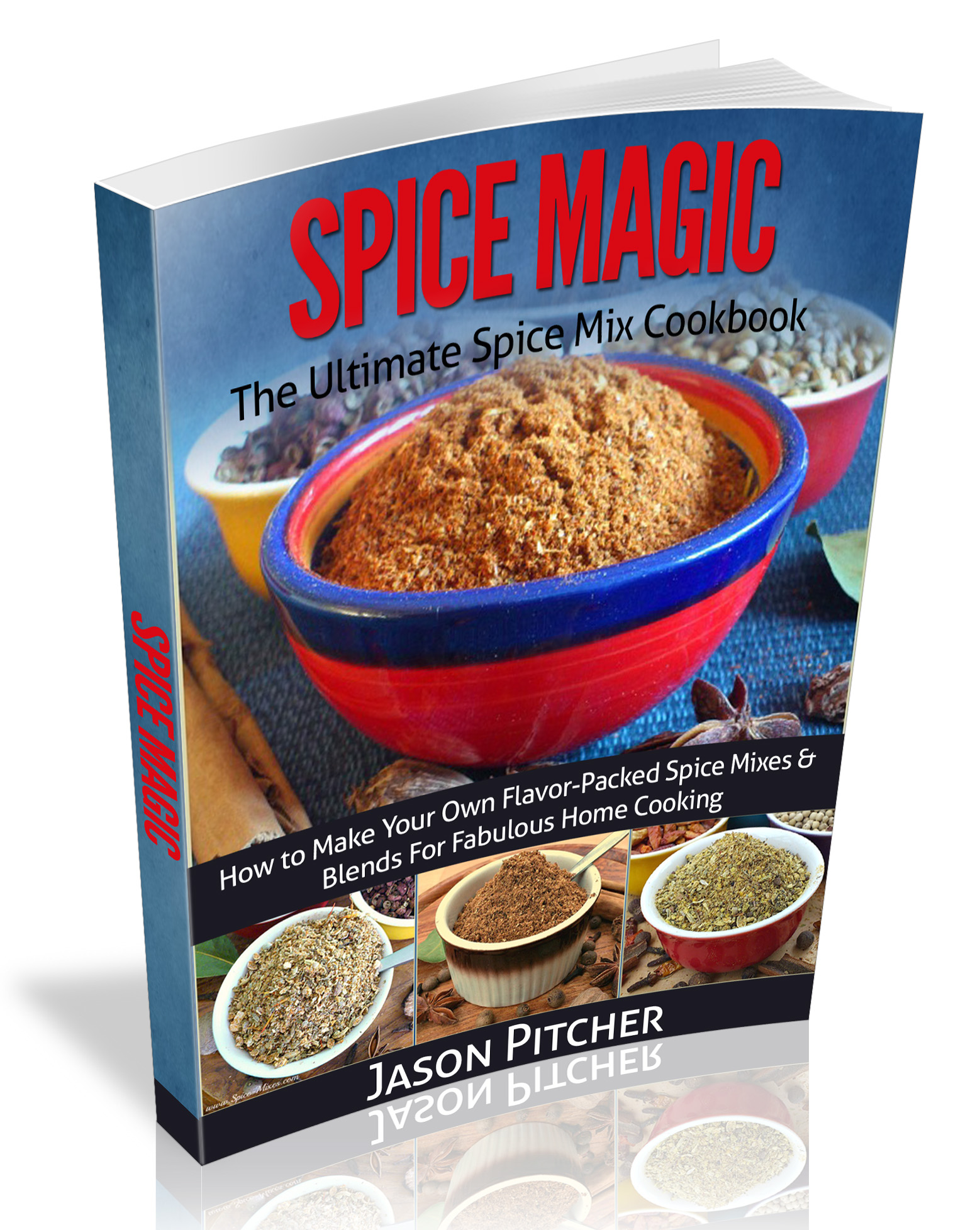 ---
---