How to Make Lemon Pepper - Perfect
For Flavouring Fish and Chicken

Knowing how to make lemon pepper will add a whole new range of flavours to your home cooking! This is a blend of lemon zest, cracked peppercorns and spices which are infused together and then baked and dried and can be used as an all-purpose seasoning for fish and chicken. (See the bottom of the page for other recipes)

Note: Using a few whole spices will give your recipe the best flavours. If you don't have them whole just use pre-ground powders and reduce the amounts the recipe requires by half. So for 4 tablespoons of peppercorns you use 2 tablespoons of pre-ground pepper. Reduce any others you don't have whole by half as well and stir in with any other powders when making.
Homemade Lemon Pepper Recipe

What You'll Need: (makes about 10 tablespoons)
6-8 lemons
4 tbsp black peppercorns
3 tbsp white peppercorns
1 tbsp cayenne pepper
1 tbsp coriander seeds (cilantro)
2 tsp allspice berries
2 tsp garlic powder
1 tsp sea salt (optional)
tbsp = tablespoon
tsp = teaspoon
Directions:
Turn your oven on to its lowest temperature
Coarsely grind the peppercorns, coriander, allspice berries
and salt
Add the zest and ground ingredients to a bowl (or mortar and pestle) along with the garlic and cayenne and, using a fork, mash together thoroughly
Line a baking tray with parchment and evenly spread the mashed ingredients all over
Bake in the oven until completely dried
Once completely dried, take out of the oven and let cool
Finally, break up the baked mix and add to your grinder. Grind until you get your desired consistency

Store your baked lemon pepper in an airtight jar out of direct sunlight. Use within 3 months.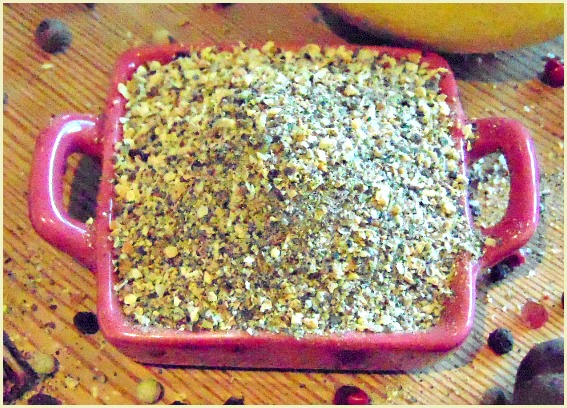 ---
Spice Magic Recipe Book



If You Would Like More Recipes Like the Above,
You Can Now Buy My Book.
Click the Cover For Further Info. (Link opens in new tab)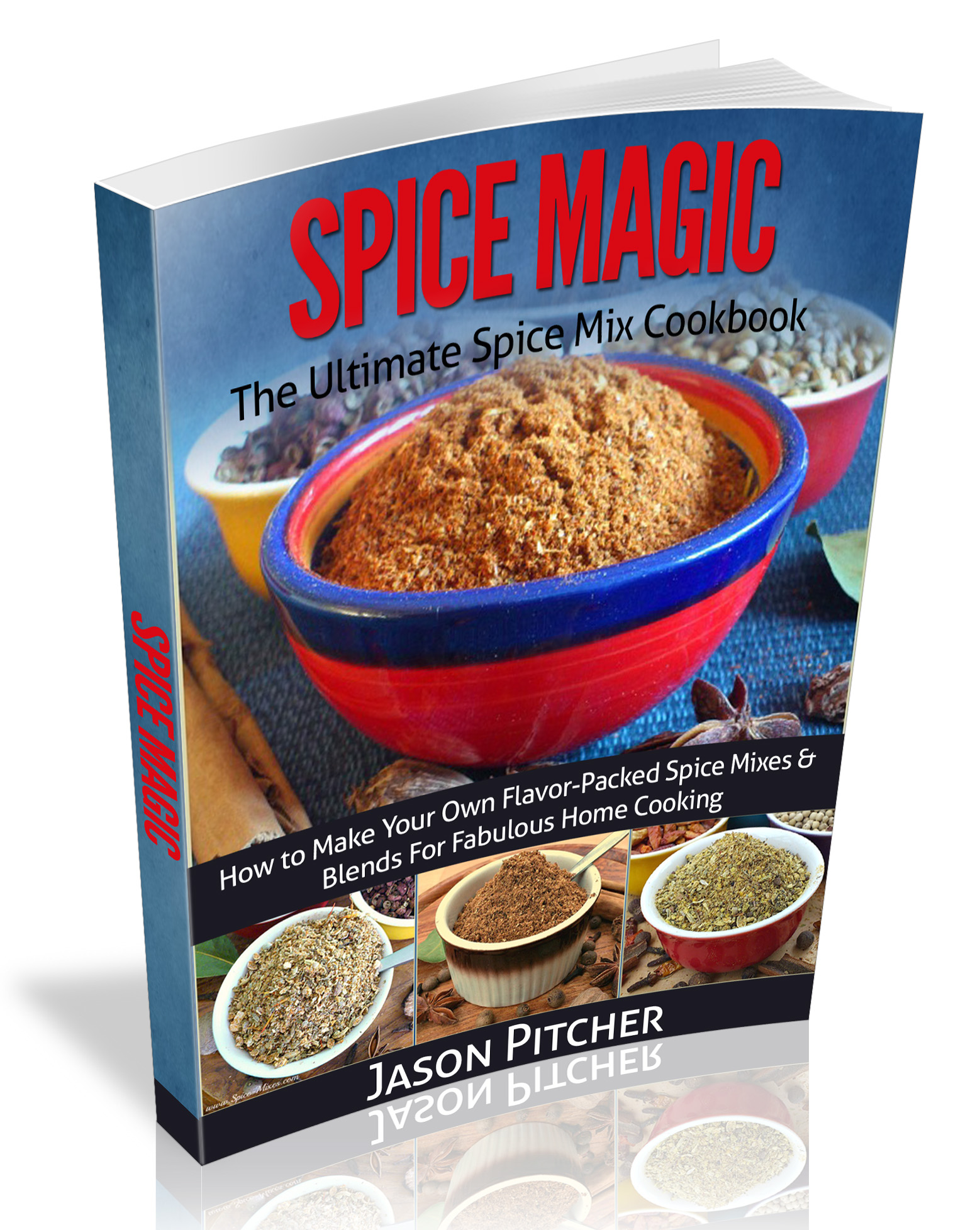 ---
Now You Know How to Make Lemon Pepper You May Enjoy...
Herbes de Provence
Recipe - The Classic
French Herb Blend

Homemade Pumpkin
Spice - Fab Flavours For
ALL Your Pies and Desserts


A Large Collection of BBQ
Rubs For the Outdoor
Grilling Fans
---
---