Idli Podi Recipe - The Flavour-Packed Blend
Enjoyed in Traditional Tamil Cooking

Making your own Idli podi is well worthwhile. This coconutty flavoured mix is used widely in Tamil cooking with many regional variations. It's very versatile and the flavour-packed blend makes for a tasty all-purpose seasoning. It's also often blended with various oils and used as a dip for traditional breads. (See the bottom of the page for links to more of my recipes)
What You'll Need: (makes about 12 tablespoons)
5 tbsp Bengal gram (chick peas)
4 tbsp urud dal (black gram)
3 tbsp coconut flakes
2 tbsp sesame seeds
4 tsp cumin seeds
4 tsp chili powder (hot or mild)
1 tbsp coriander seeds
2 tsp salt (see note 2 below)
2 tsp peppercorns
2 tsp fenugreek seeds
2 tsp garlic powder
1 tsp asafetida powder
25-30 dried curry leaves

tbsp = tablespoon
tsp = teaspoon
Directions:
Add the fenugreek, cumin and coriander seeds along with the peppercorns, Bengal gram and urud dal to a dry pan

Over a medium heat, dry toast the ingredients for a few minutes whilst stirring or shaking the pan. Once you can really smell the fab aromas and some start to change colour they're ready

Once toasted, take the pan off the heat and add the ingredients to a bowl and allow to cool for a few minutes

Once cooled, add them to your grinder along with the salt, sesame seeds and coconut flakes and grind away
Once ground, add to a bowl and stir in the asafetida, chili and garlic powders
Finally, crumble in the curry leaves and give another stir


Store your idli podi recipe in an airtight jar in a cool place and out of direct sunlight. Use within 3 months.
Note: Click here for detailed tips and photos on toasting and grinding dried beans and spices. (Link opens in new window)
Note 2: Use whatever salt you have available. I prefer a quality sea/rock salt but if you only have table salt to hand simply use that.


---

Ingredient Note: To get the most out of my idli podi recipe I use a few whole ingredients which I then grind as these will give the best flavour. However, if you don't have them all available whole just use pre-ground powders and reduce the quantities the recipe requires by about half. For example, for 4 teaspoons of cumin seeds you would use 2 teaspoons of pre-ground cumin. Reduce any others you don't have whole by half as well and stir in with the other powders when making. (You will need whole gram which you grind if you want an authentic tasting blend).


---
Spice Magic Recipe Book - Only $5



If You Would Like More Recipes Like
the Above,You Can Now Buy My Book.
Click on the Cover Image For Further Info.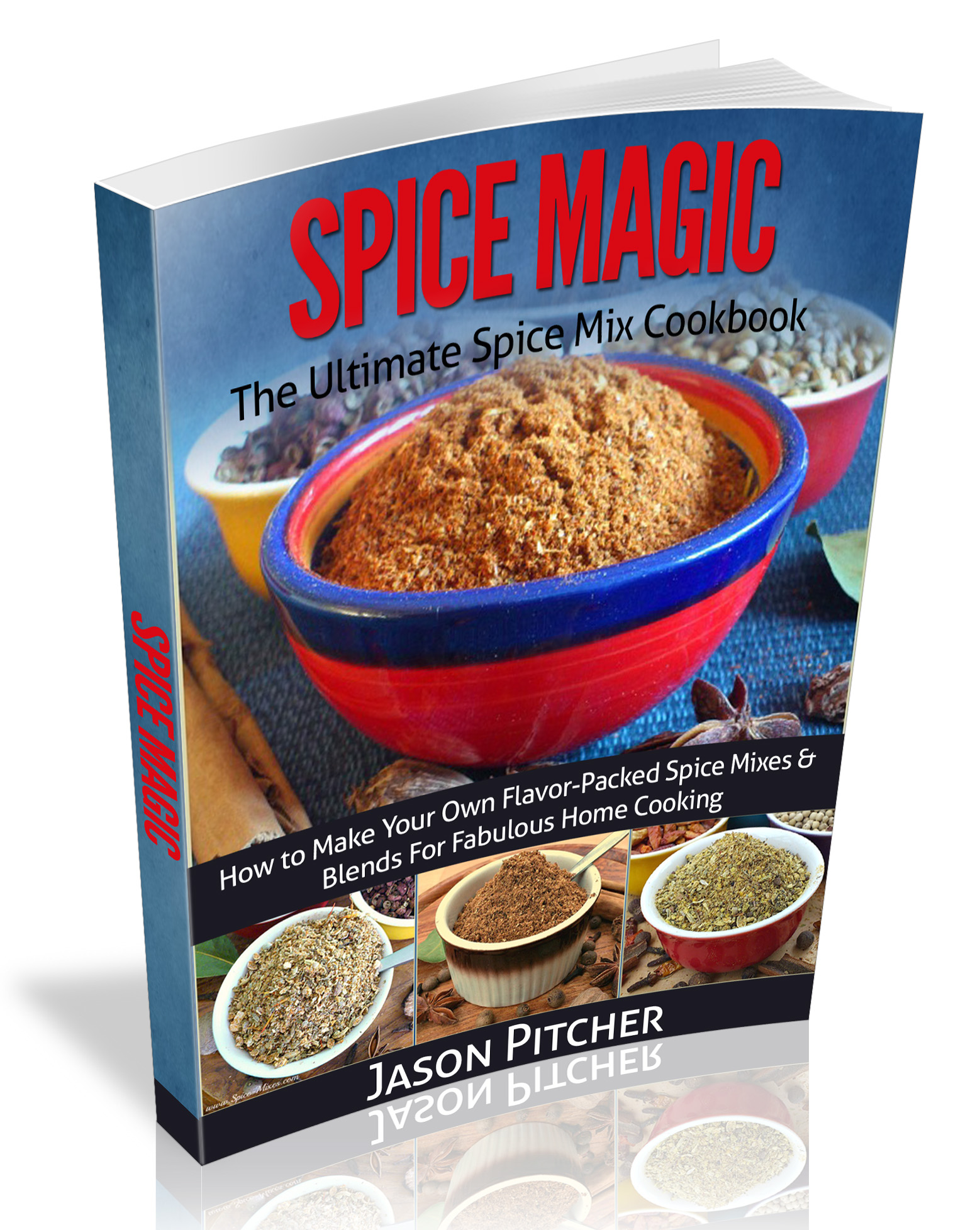 ---
After Making Your Idli Podi Recipe You May Like to Try...
Herbes de Provence - The
Classic French Herb Blend


Panch Phoron - The Super
Easy-to-Make Bengali
Spice Blend


A Collection of Homemade
Seasonings For Fab
Home Cooking
---
---