Jamaican Jerk Spice - Recreate the
Taste of the Caribbean at Home
Visit the Caribbean islands and you'll find many variations of the famous Jamaican jerk spice. Traditionally used to tenderise tough goat meat, it's the perfect all-purpose blend for all types of meat. The easy-to-make recipe below also makes an excellent general seasoning for many other dishes. (See the bottom of the page for links to more of my recipes)

What You'll Need: (makes about 7-8 tablespoons)
3 tbsp coriander seeds
1 tbsp allspice berries
1 tbsp dried thyme
1 tbsp ginger powder
1 tbsp black peppercorns
4 tsp brown sugar
2 tsp chili powder (or more!)
2 tsp garlic powder
1½ tsp sea salt
1 tsp grated nutmeg
10 whole cloves
3 inch piece cinnamon stick
tbsp = tablespoon
tsp = teaspoon
Directions:
Grind the cinnamon with the salt, sugar, coriander seeds, allspice, peppercorns and cloves
Stir in the pre-ground powders and nutmeg
Crumble in the thyme. Stir again
Store your Jamaican jerk mix in an airtight jar out of direct sunlight. Use within 3 months.
Note: For extra flavour you could lightly toast the coriander, allspice, cloves and peppercorns prior to cooling and grinding. See here for detailed info on this. (Link opens in new window)


Note: This Jamaican seasoning uses a few whole spices. If you only have pre-ground powders available, reduce the quantities by half. For example, the recipe says 3 tablespoons coriander seeds so you use 1½ tablespoons pre-ground coriander. Reduce any others you don't have whole by half as well.


---
Spice Magic Recipe Book - Only $5



If You Would Like 100 More Recipes Like
the Above,You Can Now Buy My Book.
Click on the Cover Image For Further Info.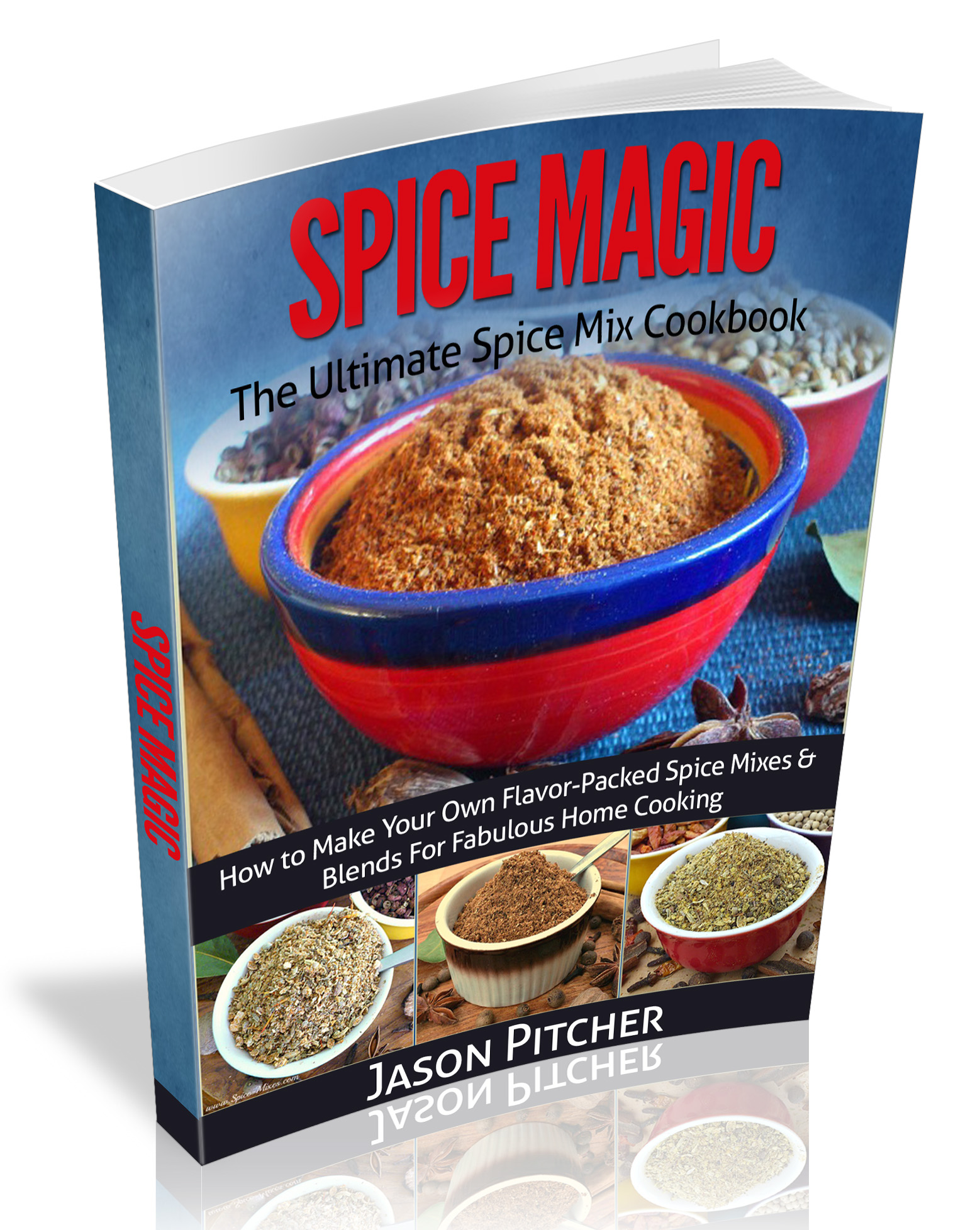 ---
After Making This 

Jamaican Jerk Spice

 You Can Try...
Jamaican Jerk - Capture
the True Taste of the
Caribbean Islands

An All-purpose Jerk
Spice For All Your
Caribbean Cooking


Taco Seasonings - A
Collection of Blends For
All Your Fav Fillings

---
---