Masala Chat Capturing the Authentic Flavours
and Aromas of Pakistani and Indian Food
Travel to Pakistan and India and you're sure to sample food flavoured perfectly with masala chat (chaat). This is a fairly complex blend with some potent spices but it's extremely versatile and can be used in drinks, sprinkled on fresh fruit or used to season meats, stews and curries. (See the bottom of the page for other recipes)
Note: For the best flavours I recommend using as many whole spices as possible for this chat masala. However, if you don't have them all available just substitute with pre-ground powders and reduce the quantities in the recipe by half. For example, 2 tablespoons whole cumin seeds equals 1 tablespoon pre-ground. Reduce any others you don't have whole by half as well.
Homemade Masala Chat Recipe
What You'll Need: (makes about 7-8 tablespoons)
3 tbsp cumin seeds
2 tbsp black peppercorns
2 tbsp mango powder (amchoor)
1 tbsp black salt
1 tbsp sea salt
1 tbsp anardana (pomegranate seeds)
4 tsp dried mint
2 tsp ajwain seeds
2 tsp ginger powder
2 tsp chili powder
1 tsp asafetida powder (hing)
tbsp = tablespoon
tsp = teaspoon
Directions:
Finely grind the cumin, salts, peppercorns, ajwain and anardana
Stir in the ground mango, asafetida, ginger and chili
Crumble in the dried mint and give another stir
Store your chat in an airtight container in a cool place out of direct sunlight. Use within 3 months.

Note: Dry toasting the peppercorns, cumin and ajwain before cooling and grinding will add even more flavours and aromas to your finished blend. 
Click here to read more about this recommended process. (Link opens in new window)


After Making Your Chat Mix You May Like to Try...
A Garam Recipe
With the Unique
Taste of Ajwain and
Fenugreek Seeds

Sambhar Masala


- Enjoy the Fab
Taste of Southern
Indian Cooking

A Collection of
Poultry Mixes For
Turkey, Chicken
and Game
---
Spice Magic Recipe Book - Only $5



If You Would Like 100 More Recipes Like
the Above,You Can Now Buy My Book.
Click on the Cover Image For Further Info.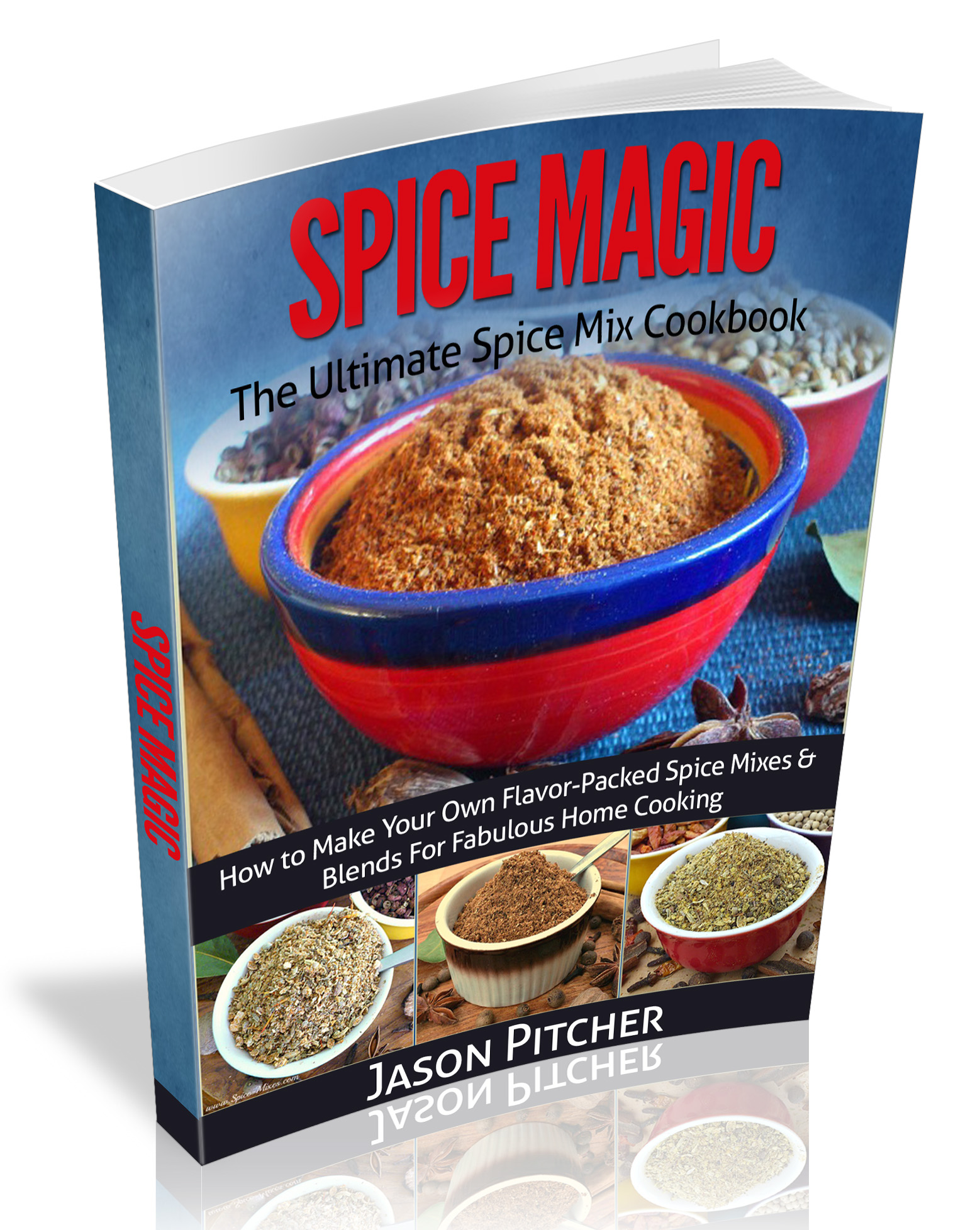 ---
---
---