Rasam Powder Recipe - A Unique,
Flavour Packed Southern Indian Blend 
Put together your own rasam powder recipe and you can enjoy the unique flavours of Southern Indian cooking at its best. This blend can be made in minutes, and whilst it's often used to flavour the soup of the same name, it's super versatile and can be used with numerous other Indian and Asian dishes. (See the bottom of the page for other recipes)
Note: If you have them available, use as many whole spices as possible as these will add the best flavours. If you don't have whole, simply swap with pre-ground powders and reduce the amount the recipe requires by half. So instead of 4 tablespoons of whole coriander you would use 2 tablespoons of pre-ground coriander. Reduce any others you don't have whole by half as well.
Homemade Rasam Powder Recipe
What You'll Need: (makes about 10-11 tablespoons)
4 tbsp urad dal (black gram)
4 tbsp coriander seeds
2 tbsp cumin seeds
1 tbsp fenugreek seeds
1 tbsp black peppercorns
1 tbsp ajwain seeds
4 tsp chili powder
2 tsp turmeric
2 tsp yellow mustard seeds
1 tsp asofoetida
20-30 curry leaves
tbsp = tablespoon
tsp = teaspoon
Directions:
Dry toast the urad dal, cumin, coriander, fenugreek and peppercorns over a medium heat for a few minutes whilst stirring or shaking the pan
When you can really smell the aromas, take the pan off the heat
Let the ingredients cool for a few minutes
Once cooled, add the spices and dal to your grinder and grind along with the mustard and ajwain seeds
Add the ground ingredients to a bowl
Stir in the asafetida, turmeric and chili powders
Finally, crumble in the curry leaves. Stir again
Store your rasam powder in a cool place, in an airtight jar and out of direct sunlight. Use within 3 months before making up a fresh amount..
Note: I used urad dal for this recipe but you could use others in their place: yellow split peas, pigeon peas, red/brown lentils etc. 
Toasting and Grinding Tips:
You can put together this rasam powder recipe without toasting the spices and dal prior to grinding. However, I do strongly recommend it.
The heat releases the essential oils which impart fabulous flavours and intense aromas which will be transferred to your rasam blend and therefore your food. 
Click here for tips and further info about this simple cooking technique. (Link opens in new window)


After Making Your Southern Indian Mix You May Like to Try...
Sausage Seasoning For
the Tastiest Homemade
Sausages and Burgers


Capture the Authentic
Flavours of Louisiana
Cuisine

A Range of BBQ Rubs
For Fabulous Grilling

---
Spice Magic Recipe Book



If You Would Like More Recipes Like the Above,
You Can Now Buy My Book.
Click the Cover For Further Info. (Link opens in new tab)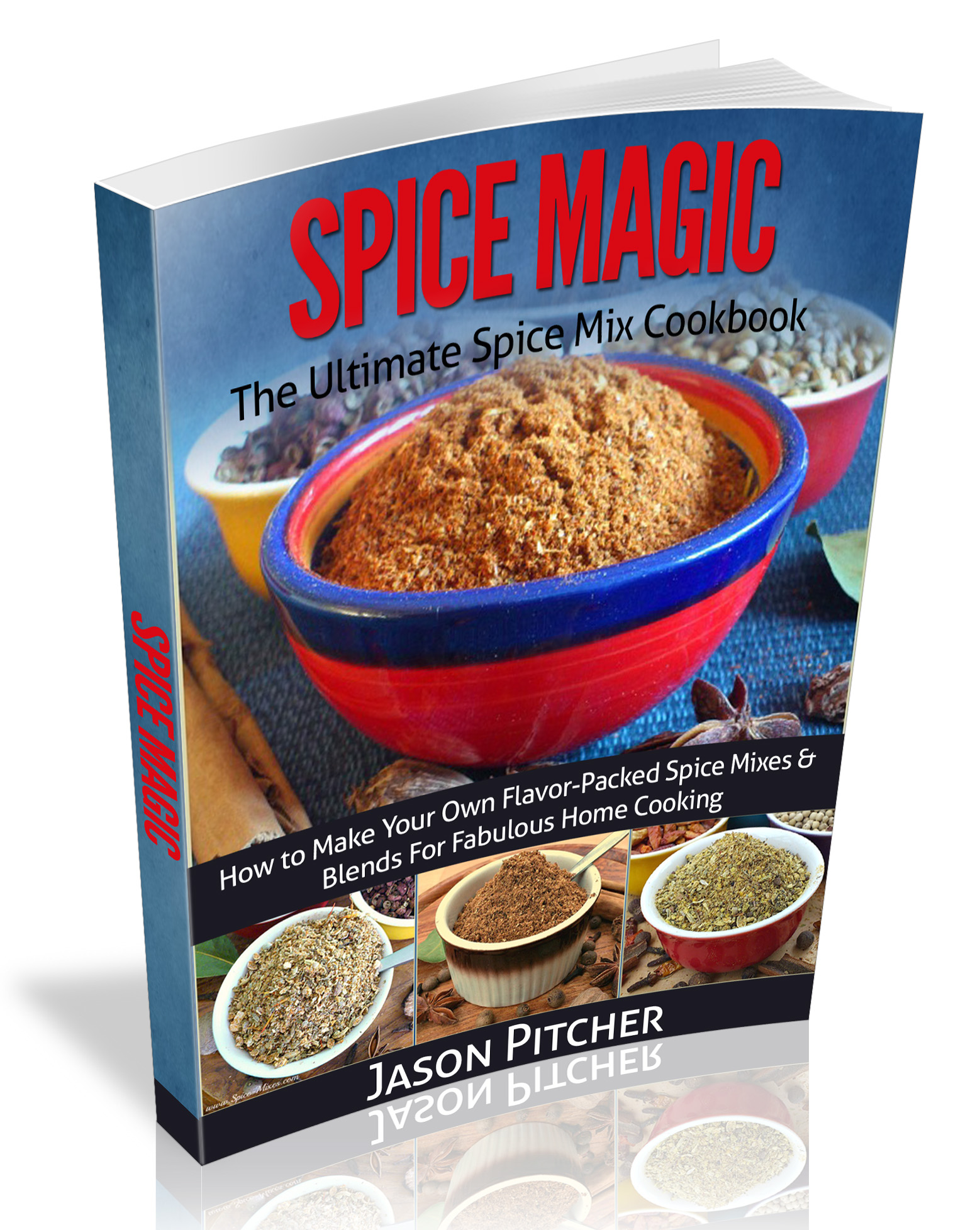 ---
---
---