Deep Fried Turkey Seasoning - A Great
Spice Mix For Frying All Kinds of Poultry!
This deep fried turkey seasoning is just the spice mix if deep frying poultry is on the menu! I think the blend of paprika, garlic, dried herbs and the hints of lemon is just the thing for frying turkey and chicken as well as game birds. It also works as a general seasoning. (See the bottom of the page for links to more of my recipes)
What You'll Need: (makes about 10 tablespoons)
4 tbsp paprika powder
2 tbsp dried marjoram
2 tbsp dried thyme
2 tbsp onion flakes (or 2-3 tsp onion powder)
1 tbsp cayenne pepper
4 tsp black peppercorns
2 tsp garlic powder
2 tsp salt (see note below)
8-10 dried bay leaves
2 tbsp dried lemon peel (optional)
tbsp = tablespoon
tsp = teaspoon
Directions:
Grind the bay leaves, onion flakes, sea salt, peppercorns and, if using, the dried lemon peel
Stir in the cayenne, garlic, and paprika powders
Finally, crumble in the marjoram and thyme. Stir again
Store your deep fried turkey seasoning in an airtight jar and out of direct sunlight. I recommend you use it up within 2-3 months before making more.
Salt Note: If you have them,  I recommend using a quality rock/sea/kosher salt. However, you can use regular table salt if that's all you have to hand.


---

Ingredient Note: If you don't have whole peppercorns, just use ground pepper but reduce the amount the recipe requires by half. So for 4 teaspoons of peppercorns you use 2 teaspoons of pre-ground pepper and stir in with any other powders when making.


Using as a Dry Turkey Rub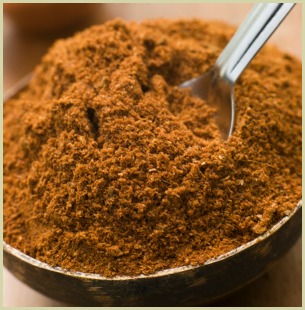 If using as a rub: if you have your own trusted way of seasoning a your birds, carry on...
...Cover with the turkey seasoning, and pat it in so it's completely covered.
Cover with some plastic wrap or put in a sandwich bag and place in your refrigerator for a few hours, or better overnight. This allows the rub to soak penetrate the meat.
An hour or so before cooking, take it out of the refrigerator so it can return to room temperature. And now you can start deep frying!


---
Spice Magic Recipe Book - Only $5



If You Would Like 100 More Recipes Like
the Above,You Can Now Buy My Book.
Click on the Cover Image For Further Info.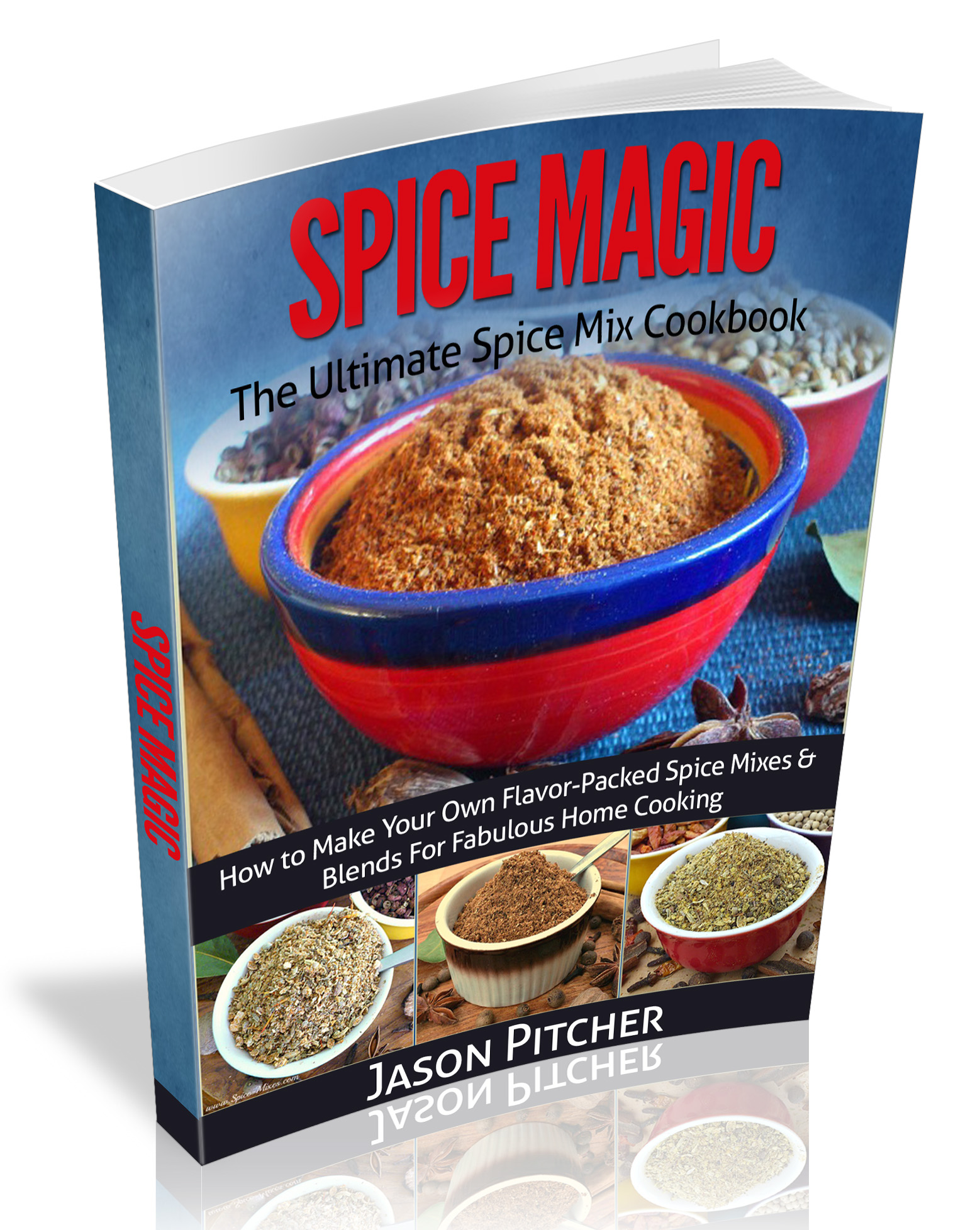 ---
After Making Your Deep Fried Turkey Seasoning You May Enjoy...
Poultry Seasoning -
Great for Chicken
AND Turkey

An Easy-to-Make 
Turkey Rub

Curry Powders
- A Range of Blends For
Authentic Indian Cooking
---
---