A Range of Cajun Seasoning Recipes For
Capturing Authentic Flavours & Aromas
If you're into Cajun cooking, then making a homemade Cajun seasoning is an absolute must! This most cosmopolitan of cuisines has many culinary influences from countries from around the world: French, Caribbean, Native American, Spanish, Italian and African to name just a few.
Click the Image Links below for various blends that will complement this style of cuisine perfectly. Gumbos, jambalayas, boudins, crawfish boils and the classic rice and gravy are just a few traditional dishes you could use these homemade mixes with.
Homemade Cajun Seasoning Recipes
Note: In the recipes above I like to use as many whole ingredients as possible which I then grind and combine as these have the best flavours. However, if you don't have whole spices available you can use pre-ground powders and reduce the quantities by half.
For example if a recipe says 2 tablespoons of whole peppercorns you use 1 tablespoon of pre-ground pepper. You do this for all the ingredients that you don't have whole. Read more about this. (Link opens in new window)


---
Spice Magic Recipe Book



If You Would Like More Recipes Like the Above,
You Can Now Buy My Book.
Click the Cover For Further Info. (Link opens in new tab)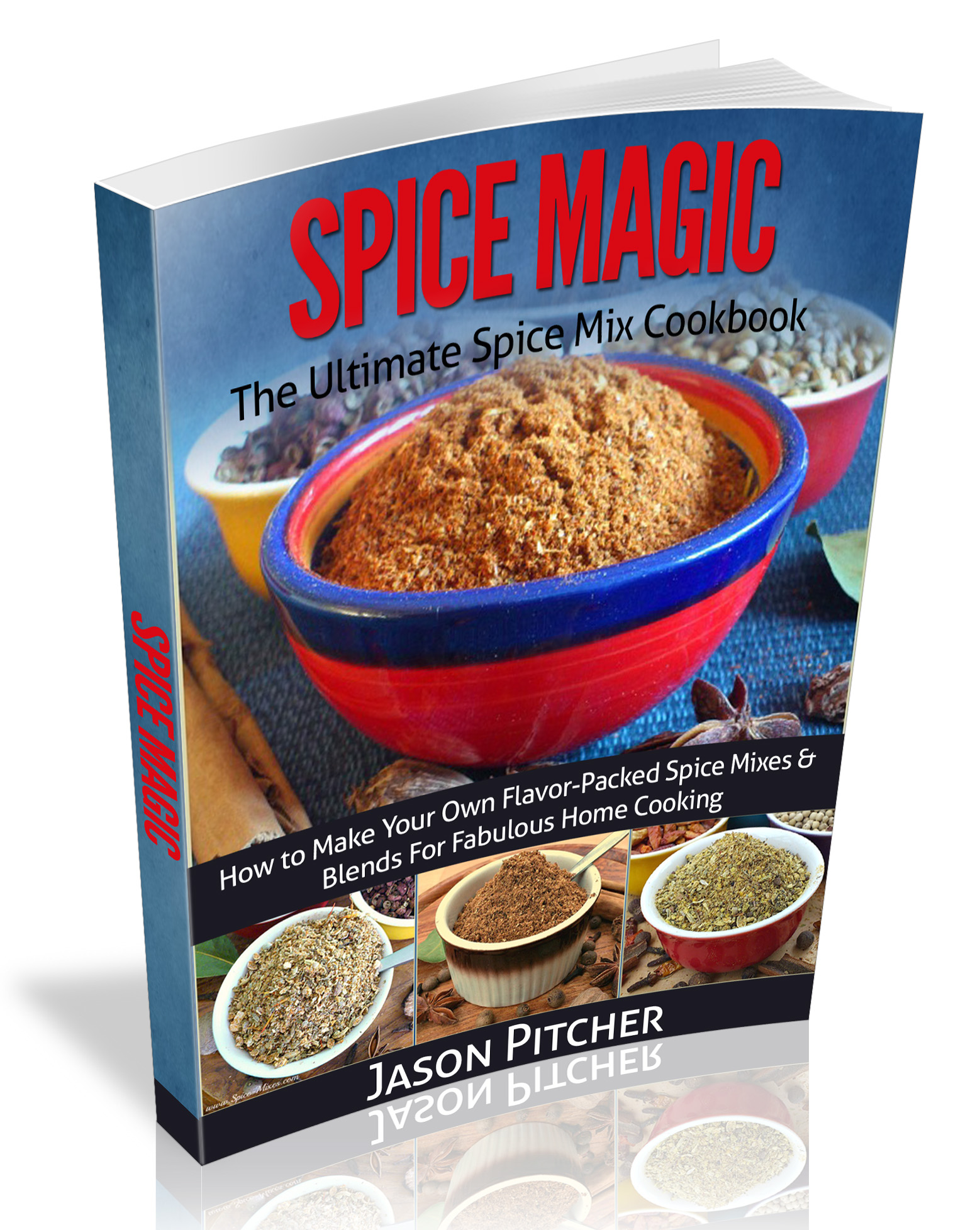 ---
Image Links to Other Homemade Mixes You May Enjoy
---
---