Seasoned Salt - A Flavourful Blend of Rock,
Kosher or Sea Salt For Fab Home Cooking

Making your own seasoned salt is a super simple thing to do and makes a nice addition to your condiments. With a blend of good quality sea, kosher or rock salt plus a few herbs and spices, it can be made in minutes and will enhance and flavour your home cooking wonderfully! (See the bottom of the page for other recipes)

Note: For the best flavours, I recommend you use whole ingredients if you can. If you don't have them available, use pre-ground powders and reduce the quantities by half. So, instead of 2 tablespoons of whole cumin you use 1 tablespoon of pre-ground cumin. Reduce any others you don't have whole by half as well and stir in with any other powders when making.
Homemade Seasoned Salt Recipe
What You'll Need: (makes about 8-9 tablespoons)
10 tbsp sea, rock or kosher salt
2 tbsp cumin seeds
2 tbsp dried thyme
1 tbsp black peppercorns
4 tsp dried basil
2 tsp coriander seeds
2 tsp chili powder
2 tsp allspice berries

tbsp = tablespoon
tsp = teaspoon

Directions:

In your grinder, fairly coarsely grind the salt, peppercorns, coriander, cumin and allspice
Finally, crumble in the thyme and basil and combine thoroughly

Store your salt seasoning in an airtight jar out of direct sunlight and in a cool place. Use within 3 months.
Note: I recommend dry toasting the coriander, cumin, allspice and peppercorns prior to cooling, grinding and combining as this will release more of the ingredients fab flavours. Click here for tips on toasting and grinding. (Link opens in new window)
Note 2: Remember, this is still mainly salt so use sparingly and don't throw a couple of tablespoons into your cooking as you might with another blend.


---
Spice Magic Recipe Book



If You Would Like More Recipes Like the Above,
You Can Now Buy My Book.
Click the Cover For Further Info. (Link opens in new tab)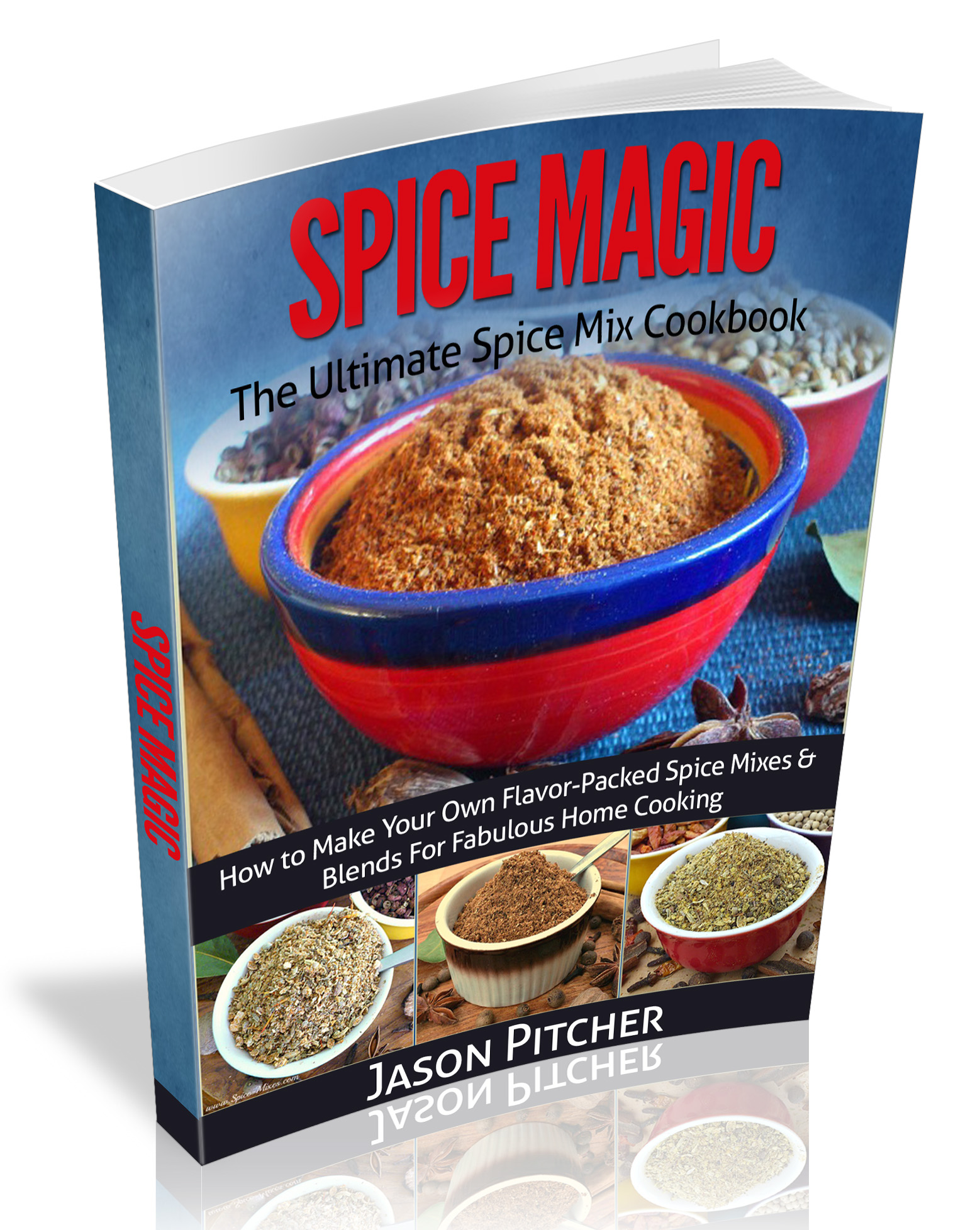 ---
Image Links to Other Blends You May Like to Try
Lemon Pepper - a Delicious
Blend of Dried Lemon Peel
and Herbs and Spices


Turkish Baharat - Add the
Fab Flavours of Turkey 
to Your Dishes


Seasoning Blend
Collection - For Fab
Home Coooked Meals

---
---