Ancho Chile Powder Recipe - A Mild Blend
of Ancho Peppers and Spices With Hints of Plum

This ancho chile powder is super simple to make and perfect for those folk who prefer a milder seasoning. Using a blend of ground ancho pepper and spices, it can be made in literally a couple of minutes and will season and flavour many of your dishes. (See the bottom of the page for links to more of my recipes)

Note: If you've read through the site you'll have noticed I nearly always use a few whole spices which I then grind before combining with other ingredients in my recipes. However, I realise you may not have them available whole so the recipe on this page uses pre-ground powders which you simply combine creating a simple, but super tasty blend and seasoning. Click here to get the same recipe as below but which uses certain whole ingredients. (Link opens in new window)

Homemade Ancho Chile Powder

Ingredients: (makes about 7-8 tablespoons)
3 tbsp ground ancho powder
1 tbsp paprika
1 tbsp cumin powder
2 tsp ground allspice
2 tsp ground black pepper
1 tsp fenugreek powder
1 tsp onion powder
1 tsp turmeric powder
1 tsp fine sea salt

tbsp = tablespoon
tsp = teaspoon

Directions:

In a bowl, simply combine all the ingredients together
That's all there is to it!
Store your ancho powder in a cool place, in an airtight jar and out of direct sunlight. Use within 3 months.
Note: You can easily buy ground ancho pepper online nowadays.
Note 2: I use a quality fine sea/rock salt for this recipe which I recommend. If you only have it available, regular table salt will also work.
Image Links to Other Blends You May Enjoy
Garam Masala - Add the Authentic Taste of India
to Your Curries

5 Spice - Capture the
Flavours and Aromas of
Chinese Cuisine

Spice Mix Collection 
For Fabulous Home
Cooked Food
---
Spice Magic Recipe Book - Only $5



If You Would Like 100 More Recipes Like
the Above,You Can Now Buy My Book.
Click on the Cover Image For Further Info.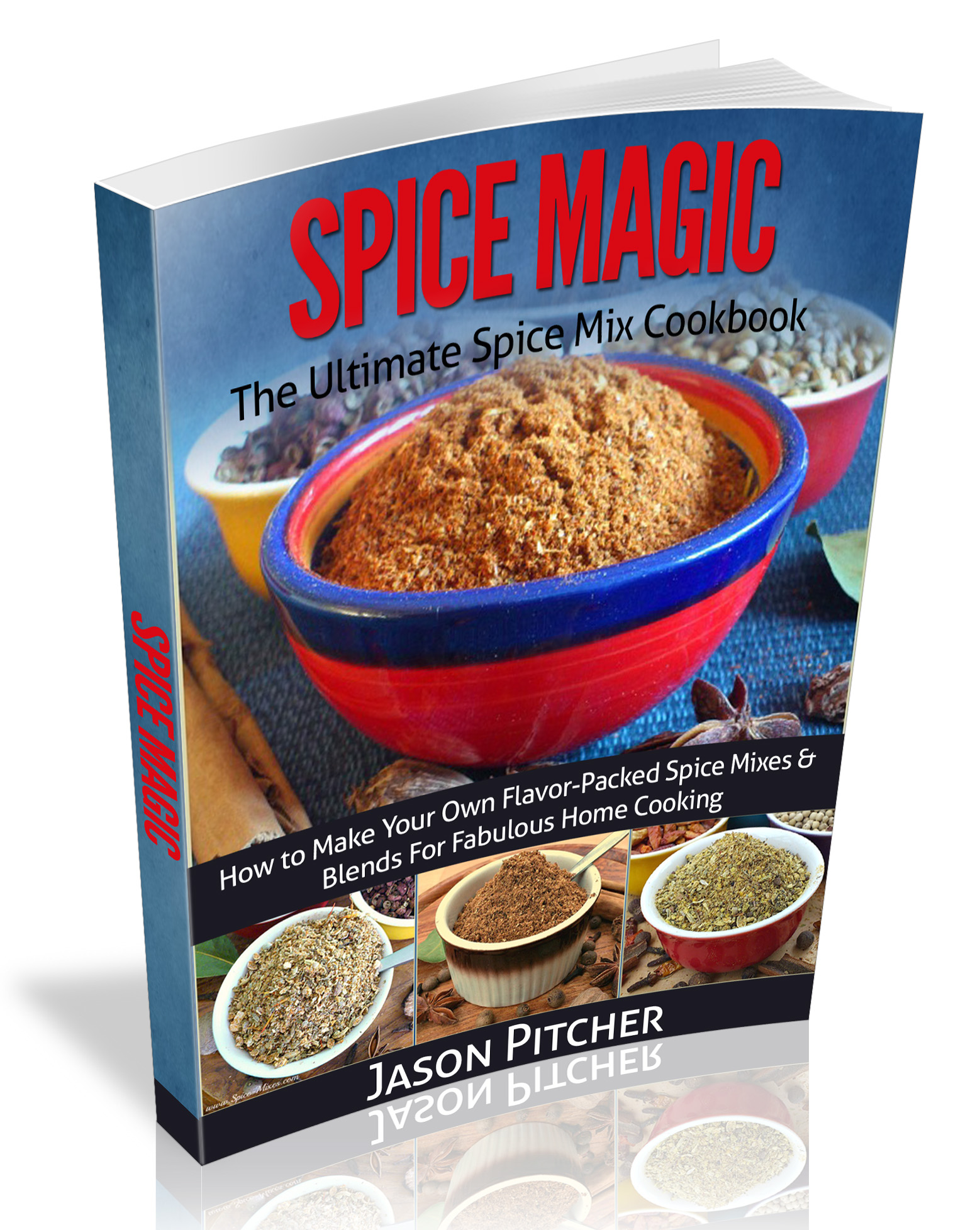 ---
---
---