BBQ Pork Rub - Season, Add Superb Flavours
and Caramelize Your Tender Pork!
You've fired up the grill, your succulent piece of pork is awaiting, all you need now is a quality BBQ pork rub to add superb flavours and mouthwatering aromas as the slow cooked meat drips off the bone! (See the bottom of the page for links to more of my recipes)
What You'll Need: (makes about 10-11 tablespoons) 
3 tbsp Hungarian paprika (or regular)
3 tbsp brown sugar
2 tbsp cumin seeds 
2 tbsp celery seeds
2 tbsp dried basil
1 tbsp garlic powder
1 tbsp onion powder
1 tbsp black peppercorns
1 tbsp mustard powder
2 tsp chili powder
2 tsp grated nutmeg
2 tsp sea salt

tbsp = tablespoon
tsp = teaspoon
Directions:
Grind the salt, sugar, peppercorns, celery and cumin seeds
Stir in the nutmeg, paprika, mustard, chili, onion and garlic powders
Crumble in the dried basil and combine thoroughly
Store your barbecue pork rub in an airtight jar out of direct sunlight. Use within 3 months.


Note: I use a few whole spices which I then grind for this BBQ rub. However, you may not have them all, so just use pre-ground powders and reduce the amounts by half for the ones you don't have whole. For example, it says use 2 tablespoons of mustard seeds so you would use 1 tablespoon pre-ground mustard. Do the same for any others you don't have whole. 
Toasting and Grinding Tips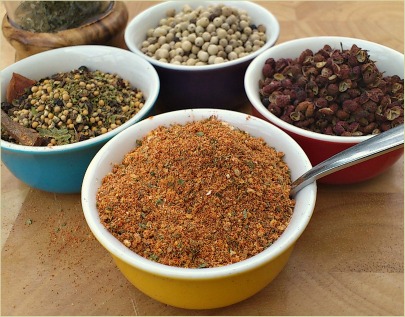 Note: To add even more flavour and aromas to your finished BBQ rub, dry toasting the whole ingredients before cooling, grinding and combining is something to consider.

It only takes minutes and is highly recommended. 
See the grinding spices page for further info on this. (Link opens in new window)

Here's a short slideshow of how I made it...
---
Spice Magic Recipe Book - Only $5



If You Would Like 100 More Recipes Like
the Above,You Can Now Buy My Book.
Click on the Cover Image For Further Info.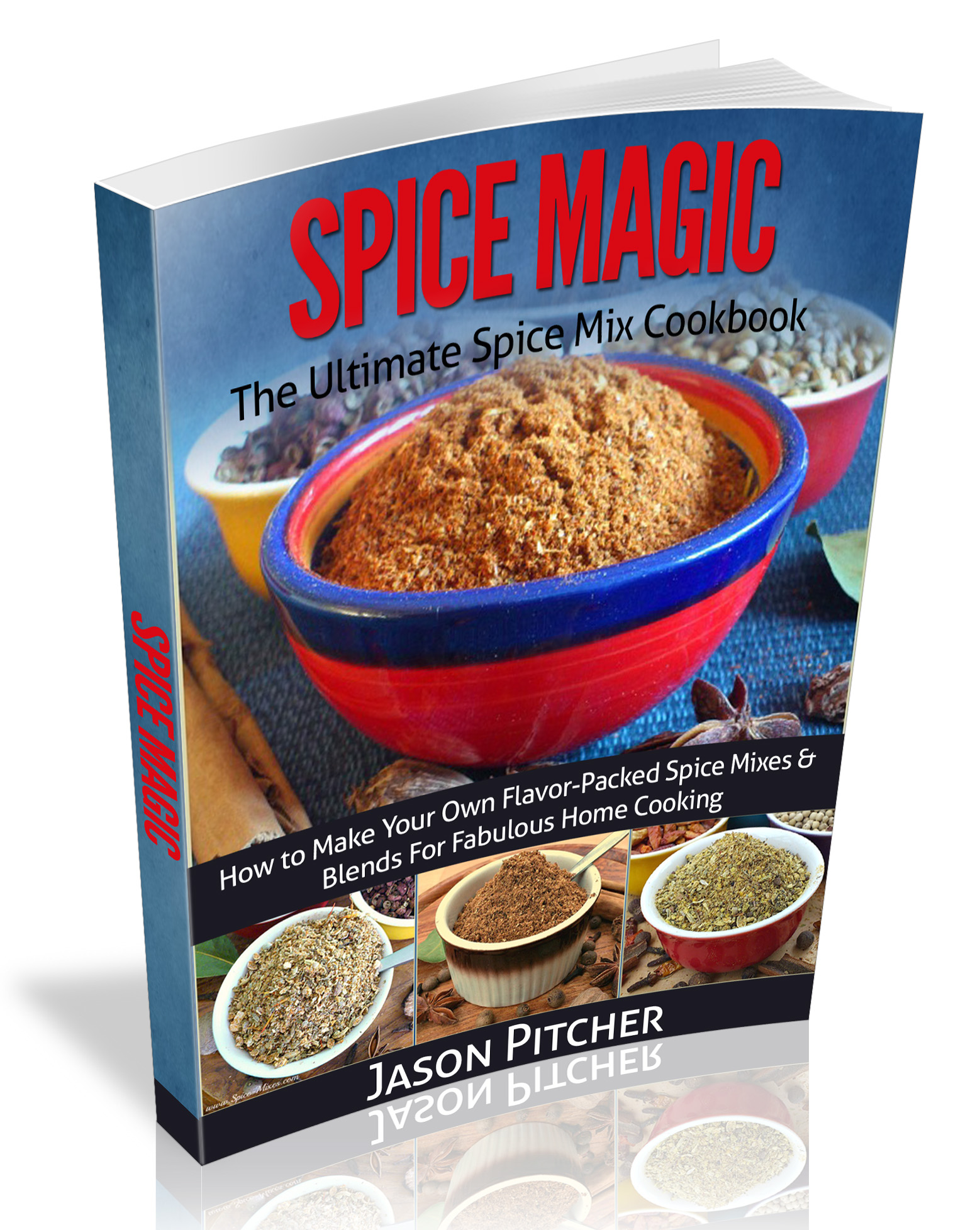 ---
Image Links to Other Seasoning Recipes to Try
A Fiery All-Purpose
BBQ Dry Rub

A Herby Flavoured 
Barbecue Chicken 
Seasoning

A Collection of Jerk Spices For a True Taste of the Caribbean Islands 
---
---