Make Your Own Biryani Masala For
Authentic Indian Flavours and Aromas
If you're into making authentic Indian food from scratch then I recommend you make a Indian biryani masala mix! Super easy-to-make, the fabulous flavours and aromas that it'll add to your dishes has to be tried to be believed! There are many variations and this one is fairly mild and complements chicken nicely. (See the bottom of the page for other recipes)
What You'll Need: (makes about 7-8 tablespoons)
2 tbsp cumin seeds
1 tbsp green cardamom pods
1 tbsp white peppercorns (or black)
4 tsp coriander seeds
2 tsp garlic powder
2 tsp chili powder
1 tsp whole cloves
3 inch piece of cinnamon
6 dried bay leaves
2-3 mace blades
2 tsp caraway seeds
2 tsp salt 

tbsp = tablespoon
tsp = teaspoon
Directions:
Crumble the bay leaves and break up the cinnamon stick
Finely grind the cinnamon and bay pieces along with the salt, cardamom pods, mace blades, peppercorns, cloves, caraway, cumin and coriander seeds 
Once ground, add to a bowl
Finally, add the garlic and chili powders to the bowl. Combine thoroughly


Store your biryani masala powder in a cool place in an airtight jar out of direct sunlight. Use within 3 months before making a fresh amount.
Note: You can dry toast the cardamom pods, peppercorns, cloves, coriander, cumin and fenugreek seeds before grinding for even more flavours and aromas. 
Click here for further info about this simple cooking technique. (Link opens in new window)


---
---

Ingredient Note: This biryani powder uses quite a few whole ingredients. And whilst these give the best flavours, you can swap with pre-ground spices if that's what you have available. Just reduce the amount the recipe requires by half. So instead of 4 teaspoons of cumin seeds you would use 2 teaspoons of ground cumin. Reduce any others you don't have whole by half as well and stir in with any other powders when making.


Why You Should Make Your Own Indian Food Seasonings

Of course it's convenient to pop to the store and pick up a jar of commercially made powder; but if tastier, healthier dishes are your aim here's why I recommend you do it yourself...


You have control over what is added. Not keen on a certain ingredient? Leave it out or just use another (There are various websites that have detailed info about substituting ingredients)

No artificial colours, additives or preservatives. And, If you're able to source organic herbs and spices, your biryani masala will be free of pesticides and GMO's!


---
Spice Magic Recipe Book



If You Would Like More Recipes Like the Above,
You Can Now Buy My Book.
Click the Cover For Further Info. (Link opens in new tab)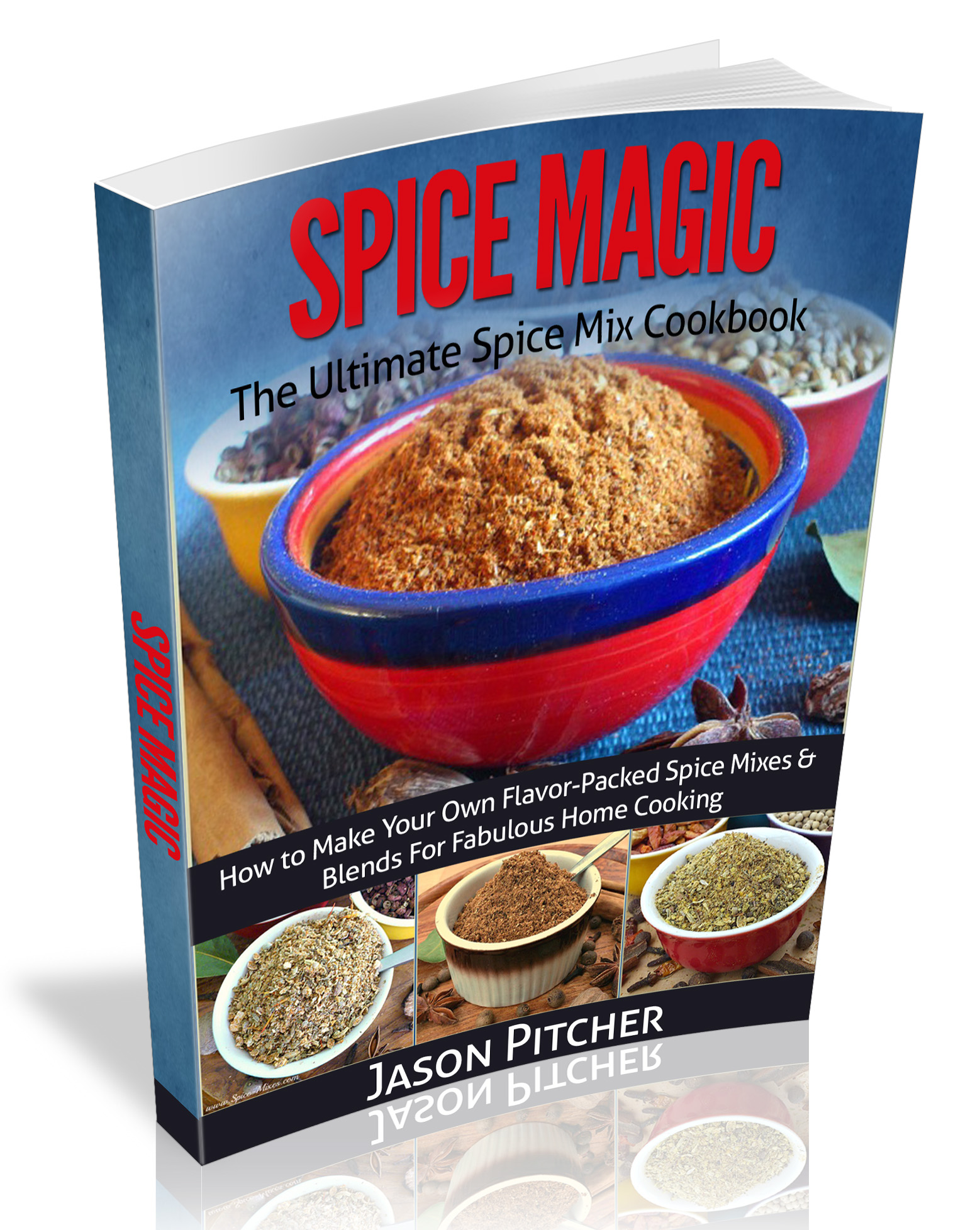 ---
After Making Your Biryani Masala You May Enjoy...
An Authentic Masala
Mix With the Unique
Taste of Ajwain


A Potent Garam
Blend For Your
Meaty Indian Food

A Spice Blend Collection
For Fab Home Cooking
---
---