Cajun Seasoning Recipe - An Authentic
Taste of Louisiana Cuisine
This Cajun seasoning recipe is the spice mix for you if you're into cooking pan-blackened style. Even if you're not, it still makes a great general mix for adding to soups, stews, sauces, grilled meats and roasts. It also makes a decent dry rub for steak, pork, fish and corn.
Note: I use a couple of whole spices for this homemade blend. If you don't have them available, swap for pre-ground powders but reduce the quantities by half. For example 2 teaspoons of celery seeds equals 1 teaspoon pre-ground celery. Reduce the peppercorns by half as well if you don't have whole.
Homemade Cajun Seasoning Recipe
What You'll Need: (makes 10 tablespoons)
4 tbsp paprika
2 tbsp dried oregano
1 tbsp dried parsley
1 tbsp black peppercorns
1 tbsp mustard powder
4 tsp cayenne pepper 
2-3 tsp filé powder
2 tsp garlic powder
2 tsp onion powder
2 tsp celery seeds
2 tsp sea salt

tbsp = tablespoon
tsp = teaspoon
Directions:
Grind the salt, celery seeds and peppercorns
Crumble in the dried herbs and stir again
Store your Cajun spice mix in an airtight jar out of direct sunlight. Use within 3 months before making more.
Note: For even more flavour, lightly toast the mustard seeds and peppercorns before grinding and mixing. Click here for step-by-step information on this. (Link opens in new window)


A Little Info on Food From This Region
This regional cuisine is a cosmopolitan mix of many cultures and has influences from as far wide as Asia, Africa, Europe, the Caribbean and even Native American cuisine.
It arose through the melting pot of immigrants who had been kicked out of Canada and settled in Louisiana.
If you're using this Cajun seasoning recipe for blackening, interestingly, the technique of pan blackening food is a fairly recent innovation.
The American celebrity chef Paul Prudhomme is credited with this style of cooking fish and meat, and introduced it to his restaurants as recently as the 1980's.

Image Links to Other Blends You May Enjoy

Cajun Spice - A 
Taste of Traditional 
Louisiana Cuisine

Cajun Seasoning -
Perfect For Gumbos,
Jambalayas, Rice
and Gravy and More

BBQ Rub Recipes -
For Grilling, Frying
and Smoking
Perfection!
---
Spice Magic Recipe Book



If You Would Like More Recipes Like the Above,
You Can Now Buy My Book.
Click the Cover For Further Info. (Link opens in new tab)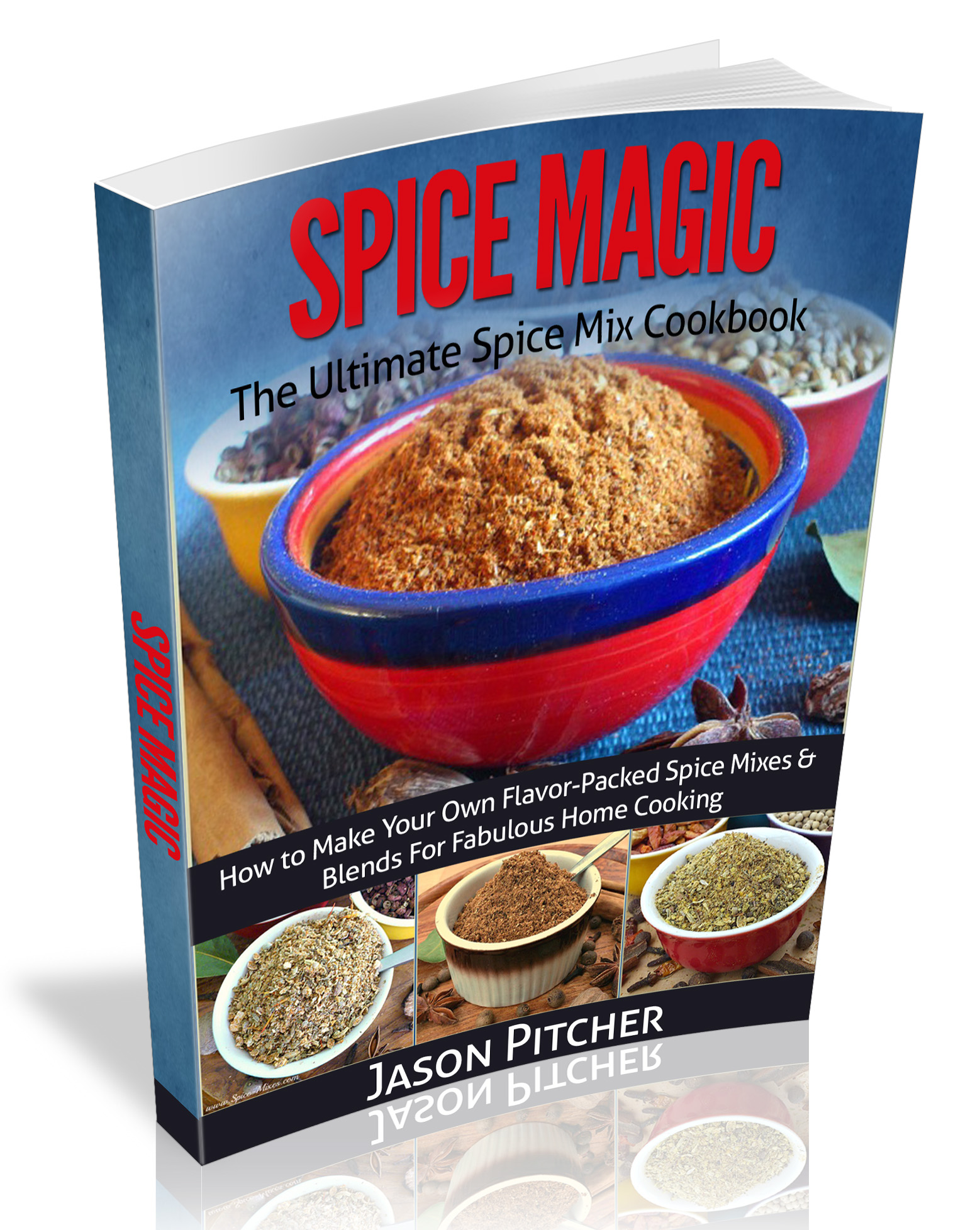 ---
---
---