A Range of Cajun Seasoning Recipes For
Capturing Authentic Flavours & Aromas
If you're into Cajun cooking, then making a homemade Cajun seasoning is an absolute must! This most cosmopolitan of cuisines has many culinary influences from countries from around the world: French, Caribbean, Native American, Spanish, Italian and African to name just a few.
Click the Image Links below for various blends that will complement this style of cuisine perfectly. Gumbos, jambalayas, boudins, crawfish boils and the classic rice and gravy are just a few traditional dishes you could use these homemade mixes with.
---
---

Ingredient Note: In the recipes above I like to use as many whole ingredients as possible which I then grind and combine as these have the best flavours. However, if you don't have whole spices available you can use pre-ground powders and reduce the quantities by half.
For example if a recipe says 2 tablespoons of whole peppercorns you use 1 tablespoon of pre-ground pepper. You do this for all the ingredients that you don't have whole and stir in with any other powders when making. Read more about this. (Link opens in new window)


A Step-by-Step Instructional Video
Here's a video of how I make one of the above recipes. If you enjoyed it and have a Youtube account, you can click the SUBSCRIBE button in the bottom right corner in the video, OR click the SUBSCRIBE link below the video...


Click here to Subscribe to my Youtube Channel
(Link opens in new window)


---
My Spice Magic Recipe Book - Only $5



If You Would Like 100 More Recipes Like
the Above,You Can Now Buy My Book.
Click on the Cover Image For Further Info.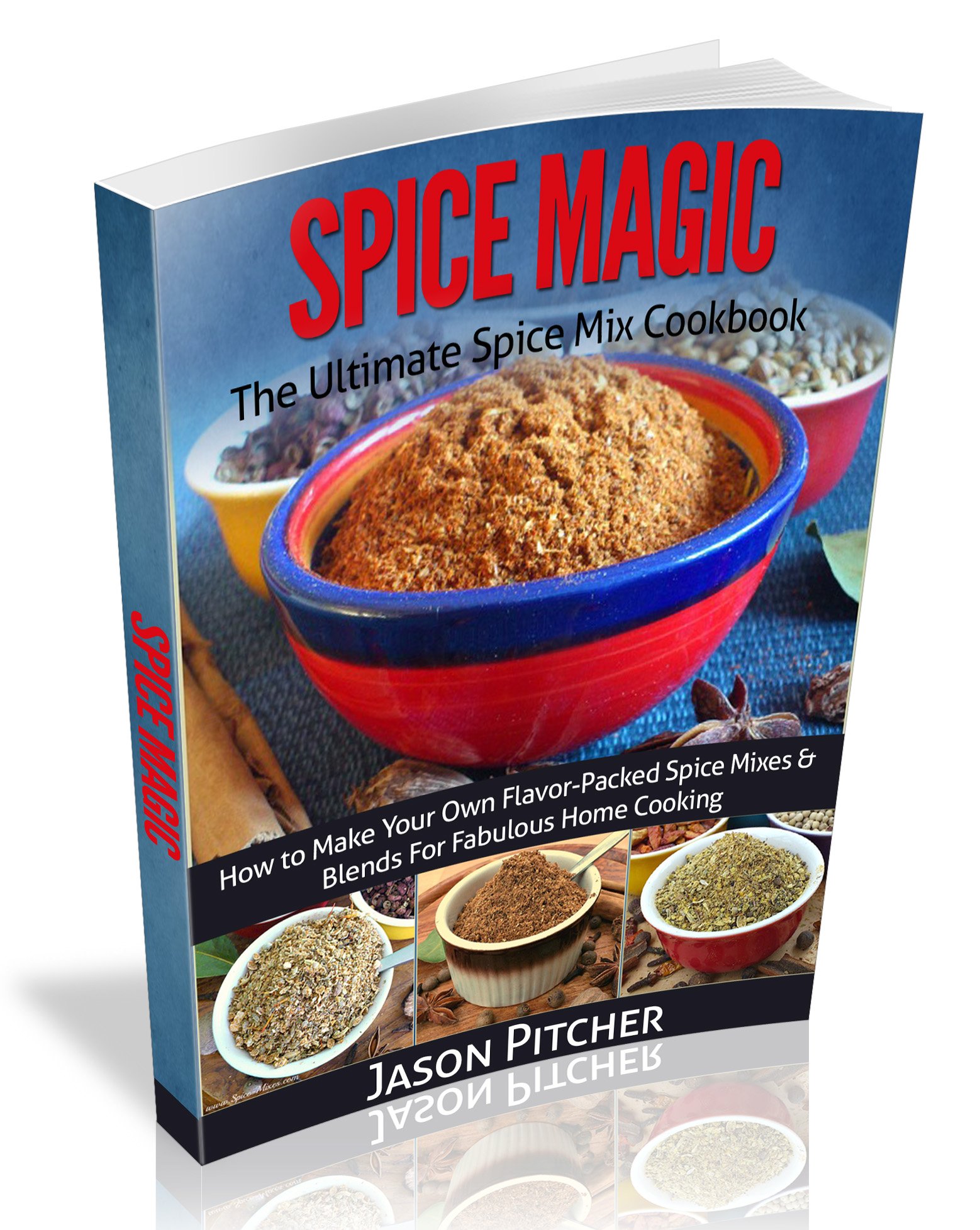 ---
Why You Should Make Your Own Cajun Seasoning...
Of course it's very easy to pop to the store to buy a jar, but if you appreciate tasty homemade food then I suggest you to have a go at making your own. And with just a few spices and herbs you can create the blend you want; exactly how you like it.



There are a few downsides to store-bought Cajun spice seasoning...

And of course, depending on the manufacturer, may include artificial flavours, preservatives and colouring  
And of course, make them yourself and you're in charge of what goes in. Don't like a certain ingredient? Leave it out or substitute another. On a low salt diet? Reduce the salt or leave it out completely. Want more heat? Add an extra teaspoon of chili powder.

You get the idea, nothing is set in stone when you make your own! 

After Making Your Cajun Seasoning Mix Recipe You May Enjoy...
---
---