Homemade Chili Powder Collection - Spicy
With Complex Yet Subtle Flavours
Homemade chili powder can be as simple as grinding a bag of dried peppers or flakes or, if you feel adventurous, you'll soon discover it can be much more than that! 
Chili peppers will still be the main ingredient of course, but with the addition of spices like paprika, garlic, pepper and dried herbs you can add subtle and complex aftertastes which will enhance your home cooking no end. Click the Thumbnail Images for your favourites.
Homemade Chili Seasoning Mix Recipes
Ingredient Note: For these recipes, I recommend using whole ingredients when you can. If you don't have them all available, use quality pre-ground ingredients, but reduce the quantities by half.
For example, if a recipe says 2 tablespoon cumin seeds you would use 1 tablespoon of pre-ground cumin etc. Click here to read more about this. (Link opens in new window)


Here's a video of the process I use to make the above recipes. If you enjoyed it, you can click the subscribe button in the bottom right corner...
Commercial Versus Homemade
A good thing about making your own, you may need to use less as a homemade chili mix will have much more intense flavours and aromas.
You also get to control the heat: fancy a hot powder? Use a hot pepper like birds eye or cayenne. Prefer a milder version? Use a mild pepper like the ancho.
However, use a commercial blend and you rely on the manufacturer choosing what to use. They also may add processed sugar and salt, corn-flour as a filler and artificial colourings. They have to get that deep red colour somehow!
Note: I found ebay to be a really good source of dried peppers and flakes with a whole range from the hottest possible like Dorset nagas to mild varieties like anchos. These are generally available at a good price, especially if you buy in bulk


---
My Spice Magic Recipe Book - Only $5



If You Would Like 100 More Recipes Like
the Above,You Can Now Buy My Book.
Click on the Cover Image For Further Info.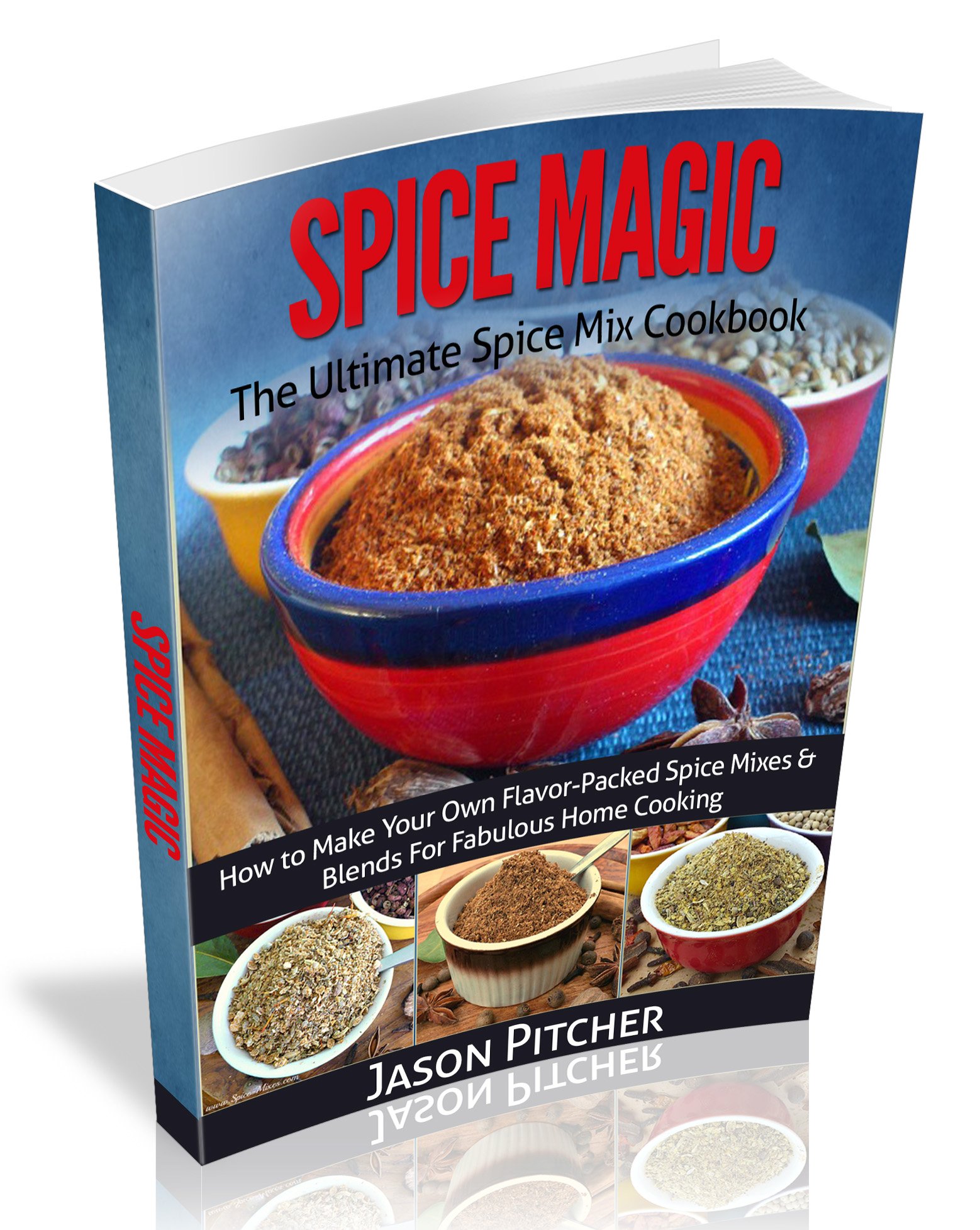 ---
After Making Your Chili Powder You May Enjoy...
---
---