Red Chilly Powder Recipe - A Spicy
Mix of Peppers and Spices 

For this super easy red chilly powder I use dried cayenne peppers which are generally thought of as red chilis. But you can use any others you have to hand. If you prefer your food fiery, choose a hotter red variety, or a milder red chilly if that's what you enjoy. (See the bottom of the page for links to more of my recipes)

What You'll Need: (makes about 9-10 tablespoons)
12-15 dried cayenne peppers (or other dried peppers)
2 tbsp paprika powder
1 tbsp black peppercorns
1 tbsp cumin seeds
1 tbsp fenugreek seeds
2 tsp garlic powder
2 tsp onion powder
2 tsp mustard powder
1 tsp turmeric powder
2 tsp salt (see note 2 below)

tbsp = tablespoon
tsp = teaspoon

Directions:

Chop the peppers into smallish pieces
Grind the pieces along with the salt, peppercorns, cumin and fenugreek seeds
Once ground add to a bowl
Finally, add the turmeric, garlic, onion, mustard and paprika powders to the bowl and combine


Store your red chilly powder in an airtight jar out of sunlight and use within 6 months.
Note: If you have time, dry toasting the cayenne pepper pieces, peppercorns and cumin and fenugreek seeds before cooling and grinding is certainly worth doing. This will add even more flavours and aromas to your finished recipe. Click here for tips and photos on this. (Link opens in new window)


Note 2: I recommend using a good quality salt: sea/rock/kosher/flakes etc as these are a bit less processed, therefore healthier and will add better flavour to your blends. If however, you only have regular table salt available, just use that (as I sometimes do) and you'll still end up with great tasting recipe.


---
---

Ingredient Note: I try and use as many whole ingredients as I can when making my mixes and blends as I usually have them available. If you don't have them just use pre-ground powders and reduce the amounts the recipe says by half. For example, 1 tablespoon of fenugreek seeds equals about 2 teaspoons of pre-ground fenugreek. Reduce any others you don't have whole by half as well and stir in with any other powders when making


---
My Spice Magic Recipe Book - Only $5



If You Would Like 100 More Recipes Like
the Above,You Can Now Buy My Book.
Click on the Cover Image For Further Info.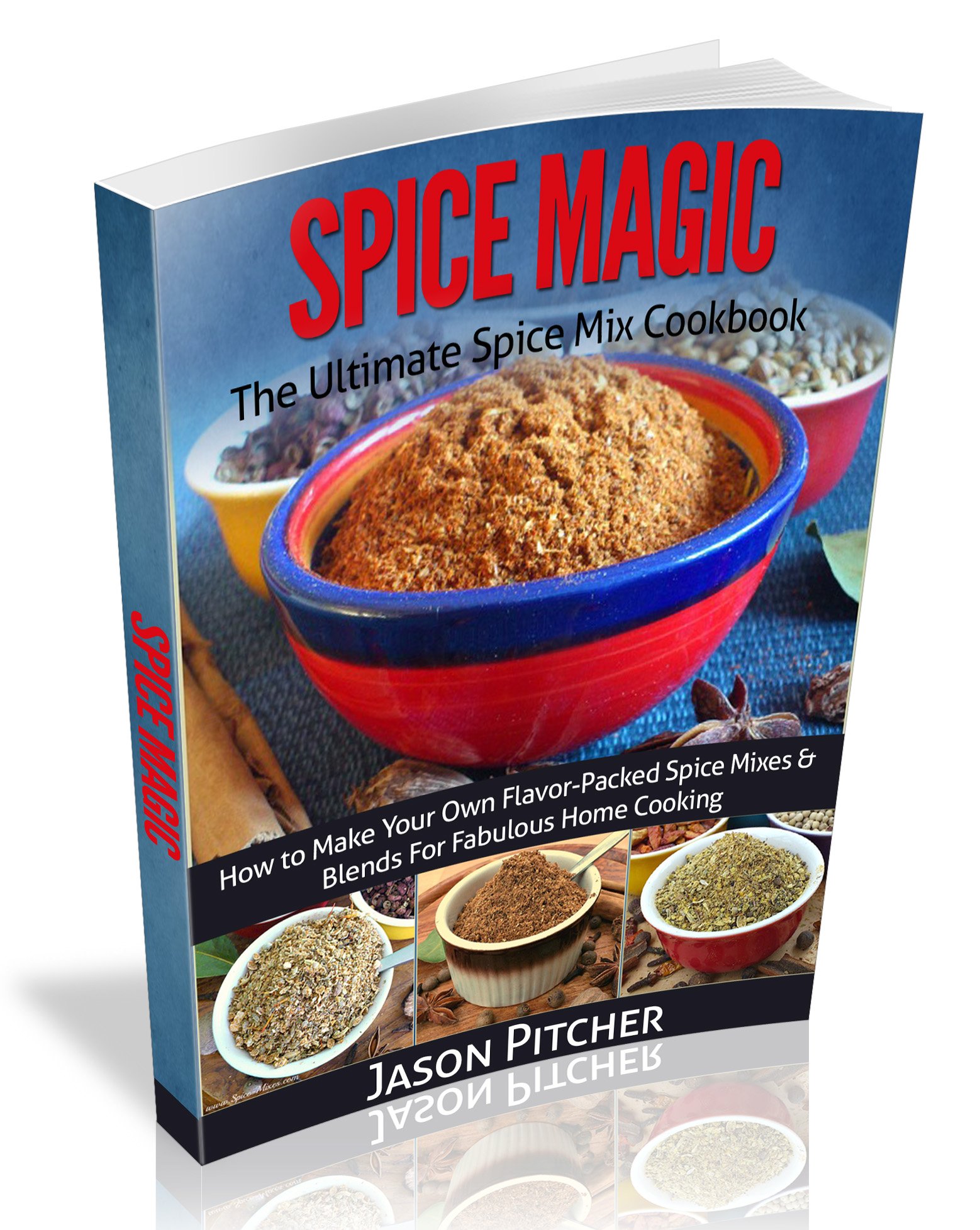 ---
After Making Your Red Chilly Powder You May Enjoy...
A Quick 'n' Easy
Chili Powder

An All-Purpose Chili Mix
of Peppers and Spices

BBQ Rub Collection For
Adding Great Flavours
to Your Grilling

---
---