A Collection of Dry Rub Recipes - Perfect For
Grilling, Frying or Oven Cooking Your Meat 

You've fired up the barbecue, got a lovely piece of fish or meat sitting ready, now all you need are some quality dry rub recipes! And, if you've never made any before, the easy-to-make homemade mixes below are a great place to start from.
These blends will add fabulous flavours and mouthwatering aroma to your food whilst seasoning at the same time. Click the Thumbnail Images for your favourites.
---
---

Ingredient Note: For the dry rub recipes above, I generally advise using whole spices when and where you can. However, sometimes you may not have them all available. If that is the case, just use pre-ground powders, and halve the amount the recipe requires by half. e.g 4 tablespoons of cumin seeds would equal 2 tablespoons of pre-ground cumin. Reduce any other ingredients you don't have whole by half as well and stir in with any other powders when making.

Using the Dry Rub Seasoning

You may have a trusted method. If so, carry on with that...
...Liberally cover your fish or meat, or even vegetables, with the blend and massage it in using your fingers.
Cover and place in your refrigerator for at least an hour. A few hours is better, overnight is even more so.
An hour or so before cooking time, take out of the refrigerator and let it return to room temperature. Cook according to your recipe.


---
My Spice Magic Recipe Book - Only $5



If You Would Like 100 More Recipes Like
the Above,You Can Now Buy My Book.
Click on the Cover Image For Further Info.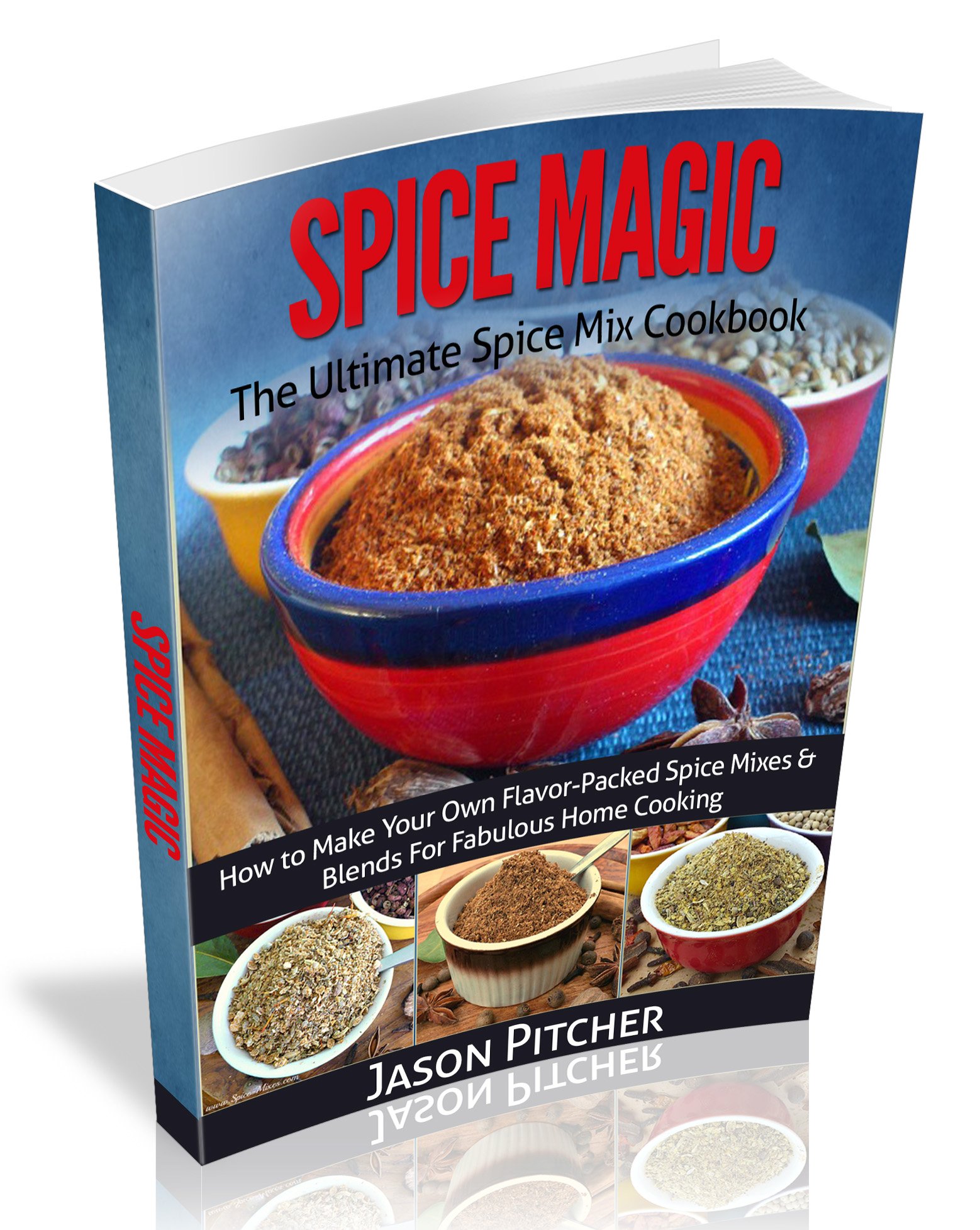 ---
After Making Your Dry Rub Recipes You May Enjoy...
---
---