Steak Dry Rub - Add Delicious Flavours
to Your Juicy Cuts of Beef!

Whether smoking, grilling or frying your slabs of beef, this homemade steak dry rub is the perfect blend for seasoning perfectly and adding sublime flavours and mouthwatering aromas to your meat. (See the bottom of the page for links to more of my recipes)
Ingredients: (makes about 7-8 tablespoons) 
3 tbsp coriander seeds
2 tbsp cumin seeds
2 tbsp dried oregano
1 tbsp black peppercorns
1 tbsp smoked paprika powder (or regular paprika)
1 tbsp garlic powder
4 tsp dried basil
2 tsp mustard powder
1-2 tsp chili powder (or more if you enjoy heat)
2 tsp salt (see note 2 below)
1 tsp cloves
tbsp = tablespoon
tsp = teaspoon
Directions:
Grind the salt, peppercorns, cloves, coriander and cumin seeds
Once ground add to a bowl
Add the mustard, garlic, chili and paprika powders to the bowl and combine well
Finally, crumble in the dried oregano and basil and give another stir


Store in an airtight jar in a cool place and out of direct sunlight. Use within 3 months before making more.
Note: If you have the time, you could dry toast the cloves, peppercorns, cumin and coriander seeds before grinding. Toasting releases massive amounts of flavours and aromas and is worth considering. See the grinding page for further info. (Link opens in new window)
Note 2: I recommend using rock/sea/kosher salt etc for this seasoning as they're less processed and therefore healthier. However you can use table salt if that's all you have to hand.


---
---

Ingredient Note: For this steak dry rub I recommend using a few whole spices for the best flavours. However, if you don't have them all to hand, just use pre-ground powders and reduce the quantities the recipe suggests by half. For example, 2 tablespoons of peppercorns would equal 1 tablespoon pre-ground pepper. Reduce any other ingredients you don't have whole by half as well and stir in with any other powders when making.


A Step-by-Step Instructional Video
Here's a video of how I made a version of the above steak dry rub. The ingredients may be slightly different but the process is exactly the same. If you enjoyed it and have a Youtube account, you can click the SUBSCRIBE button in the bottom right corner in the video, OR click the SUBSCRIBE link below the video...


Click here to Subscribe to my Youtube Channel
(Link opens in new window)


---
My Spice Magic Recipe Book - Only $5



If You Would Like 100 More Recipes Like
the Above,You Can Now Buy My Book.
Click on the Cover Image For Further Info.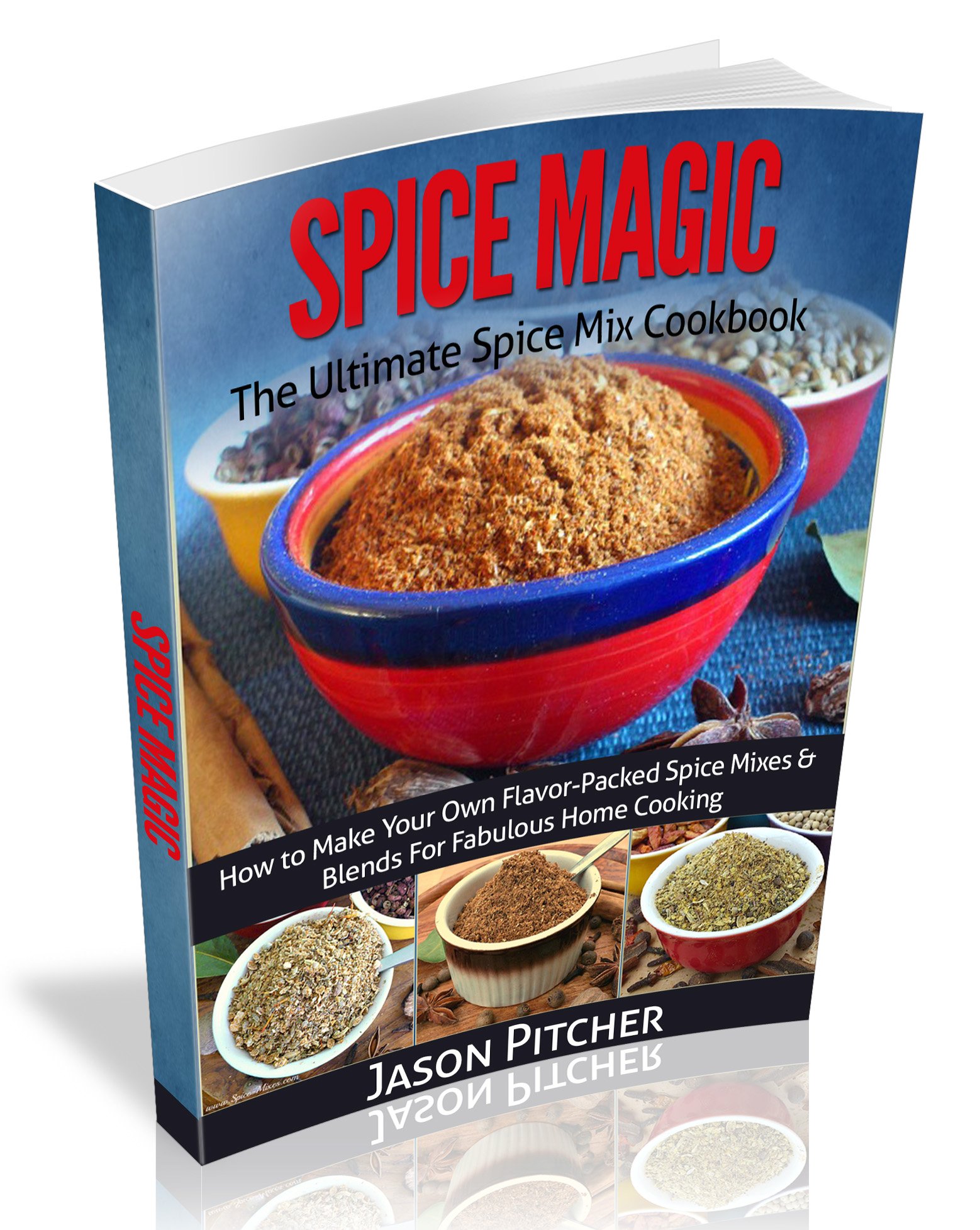 ---
How to Use Your Steak Dry Rub
This is my preferred way. If you have a favoured technique, keep on doing that...
Cover your meat fairly thickly with the rub and massage in so it's coated evenly.
Cover and place in the refrigerator for at least an hour or two. If you make it a day before, you could leave it overnight.
An hour before grilling time, take it out of the fridge and allow it to return to room temperature.


After Making Your Steak Dry Rub You May Like to Try...
---
---