Chai Tea Ingredients - Enjoy a Delicious
Cup of Masala Chai Any Time
Fancy a cup of masala chai? Then with just a few common chai tea ingredients, in literally minutes you'll have your own homemade mix ready to brew a cuppa. This spiced beverage has become very popular in the West recent years, and whilst you can buy commercial mixes, it's definitely preferable, and tastier, to rustle up your own. Plus by making your own, you can experiment with different spices and combinations...
...For example, just a few of the ingredients you could use include: Star anise, fennel seeds, grated nutmeg, ground mace, coriander seeds and even chili! (See the bottom of the page for links to more of my homemade blends)
Chai Tea Ingredients
What You'll Need: (makes about 2 tablespoons)
2 tsp ground cardamom 
2 tsp ginger powder
1 tsp black pepper
1 tsp ground allspice
1 tsp ground cinnamon
½ tsp ground cloves 
tsp = teaspoon
Directions:
In a bowl, simply combine all the ingredients together.
That's all there is to it!
Store your chai mix in a cool place in an airtight jar and out of direct sunlight. Use within 3 months.


Note: For a lot of my recipes I'll often use a few whole spices which I then grind and combine with other ingredients. However, what happens if you don't have whole? Easy, like the above recipe you simply use pre-ground powders. Click here to get the same blend as above but which uses a couple of whole ingredients. (Link opens in new window)
---
Spice Magic Recipe Book - Only $5



If You Would Like 100 More Recipes Like
the Above,You Can Now Buy My Book.
Click on the Cover Image For Further Info.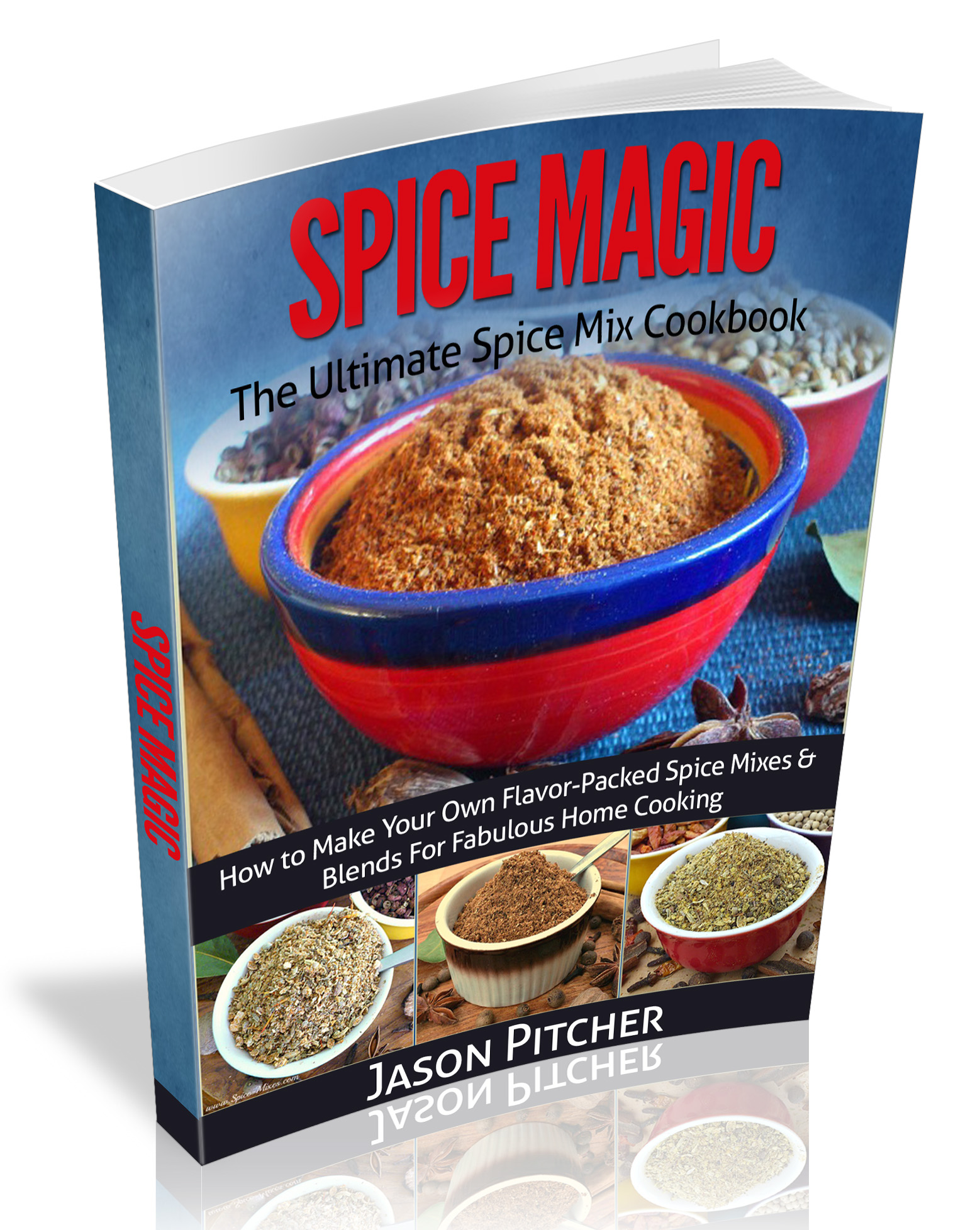 ---
Image Links to Other Mixes and Blends You May Like to Try
A Range of Homemade Spice
Blends For Fab Cooking

A  Collection of Dry Rubs
For Tastier Grilling


A Collection of Garam
Masalas For Authentic
Indian Cooking
---
---