Garam Masala Recipe - Recreating
the Fab Flavours of the Indian Subcontinent
This garam masala recipe is my tried and trusted mix that I turn to time and again when cooking Indian food. It uses 10 traditional spices which when combined will allow you to add the unique flavours of the Indian subcontinent to your home cooking. (See the bottom of the page for links to more of my recipes)
Note: I always use as many whole spices as possible for this recipe. However, if you don't have them all to hand, substitute with pre-ground powders but halve the amount you use. For example, if it says 4 tablespoons of coriander seeds you would use 2 tablespoons of pre-ground coriander. Reduce any others you don't have whole by half as well.
Homemade Garam Masala Recipe
What You'll Need: (makes about 6 tablespoons)
4 tbsp coriander seeds (cilantro)
2 tbsp cumin seeds
1 tbsp black peppercorns
1 tbsp fenugreek seeds
2 tsp cloves 
2 tsp yellow mustard seeds
1 tsp grated nutmeg
1 tsp ginger powder
2 inch piece of cinnamon
10 green cardamom pods
tbsp = tablespoon
tsp = teaspoon
Directions:
Break up the cinnamon stick
Store this masala recipe in a cool, dark place in an airtight jar. Use within 3 months before making more.
Note: As you've gone to the effort of using some whole ingredients for this garam masala mix, I recommend you spend a few extra minutes dry toasting them before grinding for even more flavours.
See my grinding page for photos and info on this process. (Link opens in new window)
Here is a slideshow of how I created this blend...

Links to Other Mixes and Blends to Try
Masala Chat - A
Versatile Sweet and
Sour Blend With
Unique Flavours

Punjabi Masala
Recipe For the True
Taste of the Punjab


Spice Mix Collection
For Awesome Home
Cooked Dishes
---
Spice Magic Recipe Book



If You Would Like More Recipes Like the Above,
You Can Now Buy My Book.
Click the Cover For Further Info. (Link opens in new tab)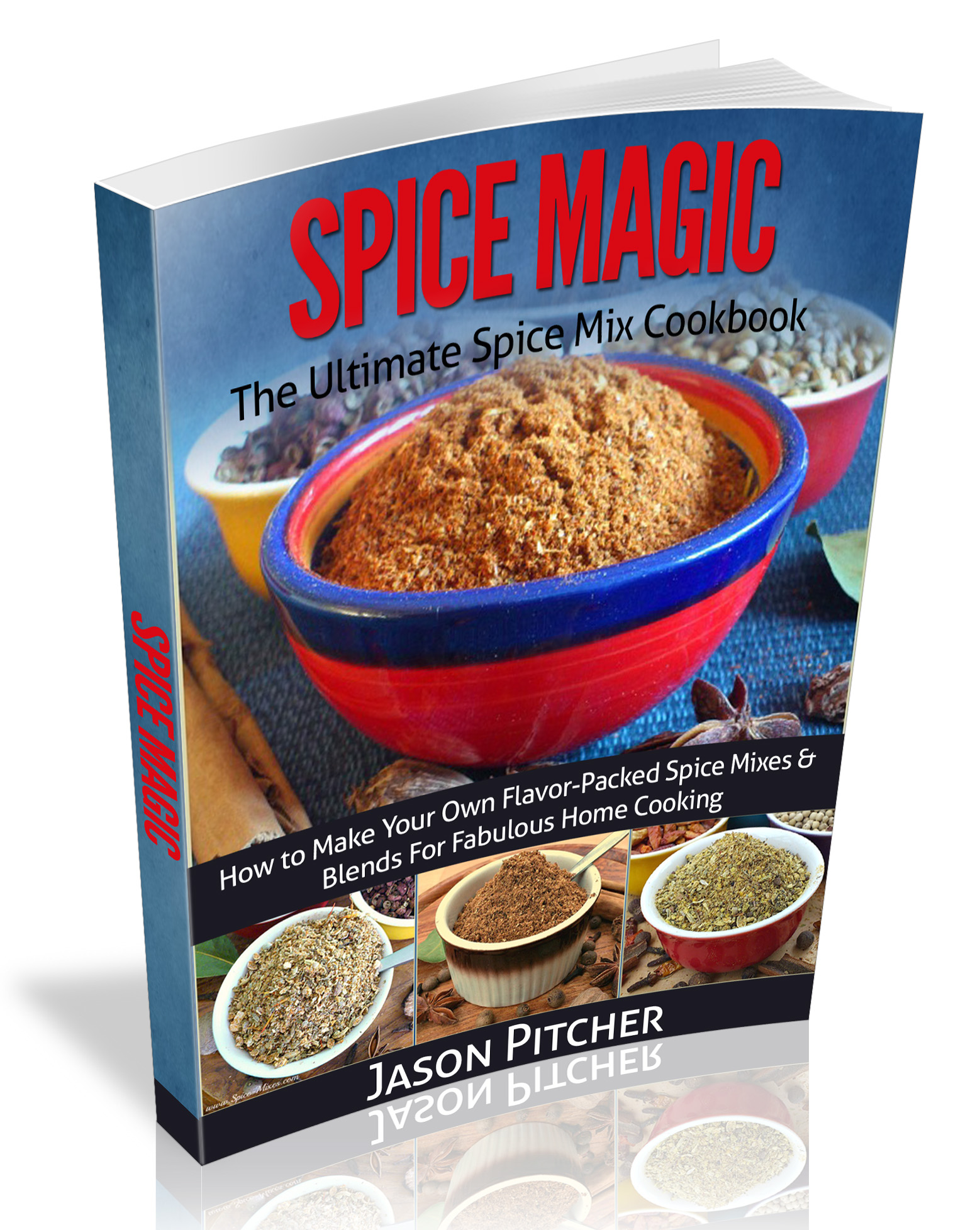 ---
---
---