Garam Masala Spice Mix - Add Authentic
Flavours and Aromas to Your Indian Food
Making your own garam masala spice mix is the key to recreating the authentic flavours of Indian cuisine. Below is a potent, traditional blend of whole and pre-ground spices which when combined is sure to make all your Indian and Asian cooking truly stand out! (See the bottom of the page for other recipes)
Note: If you can, use a few whole ingredientss for this recipe as these will add the best flavours.  If you only have pre-ground powders use these and reduce the quantities in the recipe by about half. So for 4 tablespoons coriander seeds you use 2 tablespoons of pre-ground coriander. Reduce any others you don't have whole by half as well.
Homemade Garam Masala Spice Mix
What You'll Need: (makes about 7-8 tablespoons)
4 tbsp coriander seeds (cilantro)
3 tbsp cumin seeds
2 tbsp ajwain seeds
1 tbsp fennel seeds
1 tbsp chili powder
4 tsp black peppercorns
2 tsp ginger powder
1 tsp whole cloves
1 tsp grated nutmeg
1 tsp asafetida powder
8-10 black cardamom pods
tbsp = tablespoon
tsp = teaspoon
Directions:
Crack open the cardamom pods and remove the seeds, Discard the husks
Grind the cardamom seeds along with the coriander, cumin, cloves, ajwain, fennel and peppercorns
Stir in the nutmeg, chili, asafetida and ginger
Store your garam masala powder in an airtight jar out of direct sunlight and. Use within 3 months before making up a fresh amount.
Note: If you would like to make this blend even tastier and authentic, dry toasting the whole ingredients before grinding and combining is really easy to do and recommended. Read more about how to toast and grind. (Link opens in new window)


After You've Made Your Masala Mix You May Like to Try...
An All-Purpose,
Garam Mix That'll
Add Fabulous Taste
Colours and Aromas

A Punjabi Masala 
For the Authentic
Flavour of India

Seasoning Recipe
Collection - Fab
Flavours For Your
Home Cooking
---
Spice Magic Recipe Book



If You Would Like More Recipes Like the Above,
You Can Now Buy My Book.
Click the Cover For Further Info. (Link opens in new tab)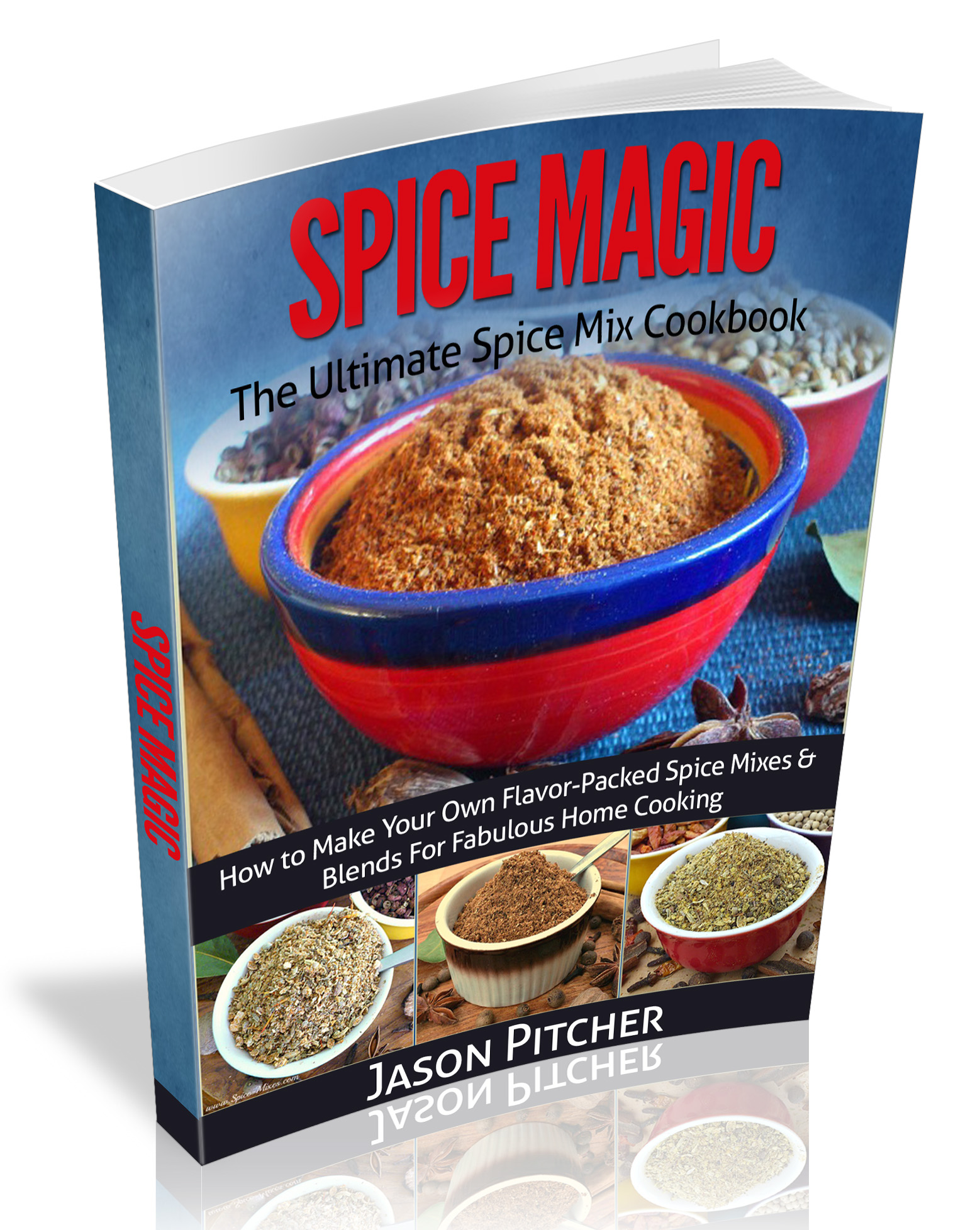 ---
---
---