How to Make Cajun Seasoning - Enjoy the
Fabulous Flavours and Aromas of Louisiana
Know how to make Cajun seasoning and you'll be able to enjoy the delights of Louisiana cooking at its finest! An easy-to-make blend of spices and dried herbs, you can use this versatile mix for a whole range of traditional recipes. Rice and gravy, gumbos, jambalayas, and boudins to name just a few classic dishes you could try it with. (See the bottom of the page for links to more of my recipes)
What You'll Need: (makes about 9-10 tablespoons)
4 tbsp paprika
2 tbsp cayenne pepper
2 tbsp cumin seeds
2 tbsp black peppercorns
2 tbsp dried oregano
2 tbsp dried thyme
3-4 tsp garlic powder
2 tsp onion powder
2 tsp sea salt
8-10 dried bay leaves
tbsp = tablespoon
tsp = teaspoon
Directions:
Grind the bay with the thyme, peppercorns, cumin and salt
Stir in the paprika, cayenne, garlic and onion
Crumble in the oregano and stir again
Store your Cajun seasoning mix in an airtight container out of direct sunlight. Use within 3 months.
Note: For extra flavour, dry toasting the cumin and peppercorns before you grind them is something worth thinking about. This is easy to do and only takes a few minutes.
Click here for tips on toasting and grinding. (Link opens in new window)


Note: I use a couple of whole spices in this recipe but if you don't have them all just use pre-ground powders and cut the amount the recipe says by half. For example it uses 2 tablespoons of cumin seeds so you would use 1 tablespoon of pre-ground cumin. Reduce the peppercorns likewise if you don't have whole and stir in with the other powders when making.


---
Spice Magic Recipe Book - Only $5



If You Would Like 100 More Recipes Like
the Above,You Can Now Buy My Book.
Click on the Cover Image For Further Info.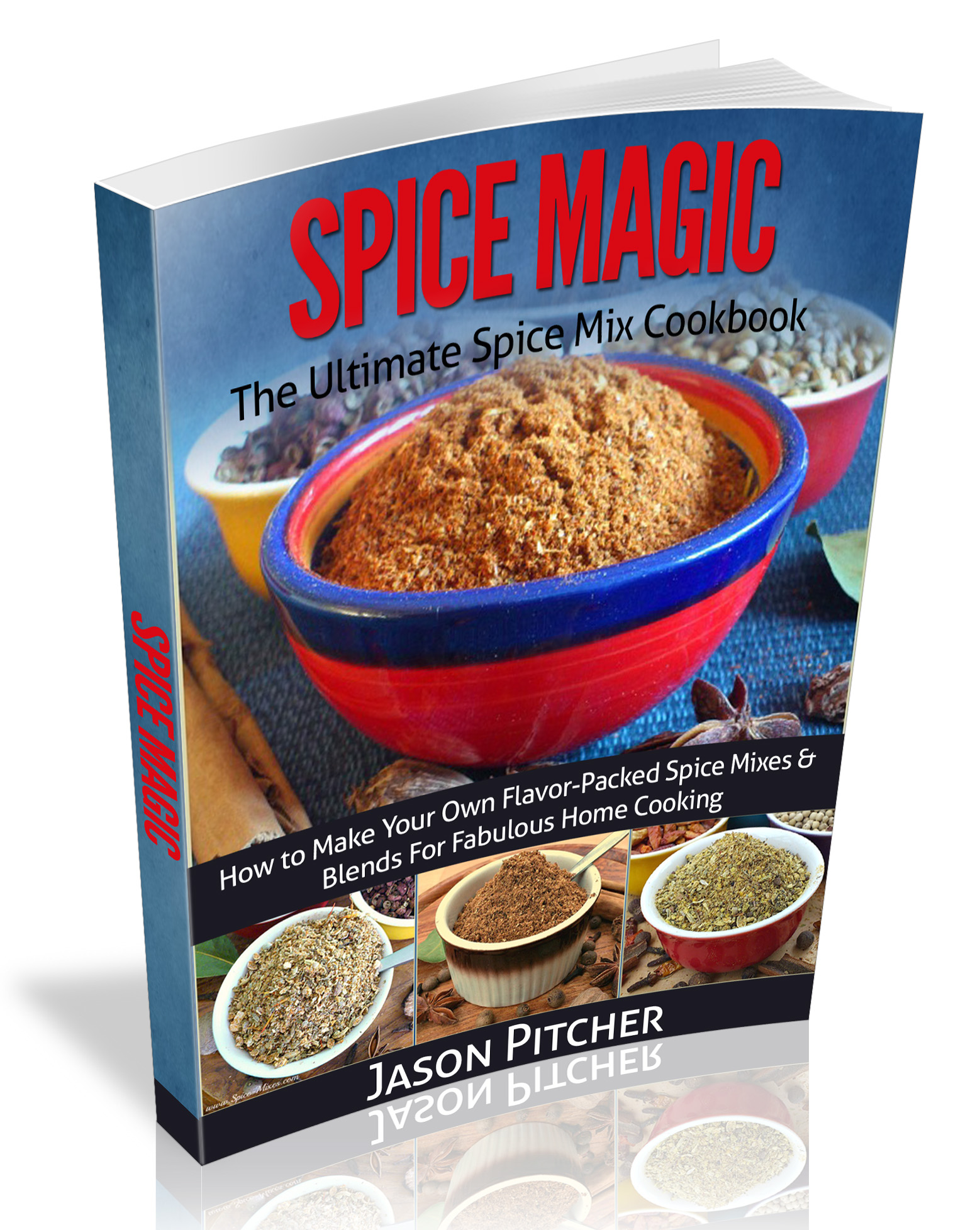 ---
Now You Know How to Make Cajun Seasoning, Try These...
---
---