Low Sodium Taco Seasoning - Low in Salt
But Packed With Flavour and Aromas

If you want a low sodium taco seasoning then making one yourself is the way to go. Unlike a commercial blend, you have complete control over the ingredients and can add or omit anything you like or dislike. Below is a hot and spicy mix in which I use 1 teaspoon of salt. Feel free to leave this out if you desire. It'll still be super tasty!
Note: If you don't have whole cumin or peppercorns,simply use cumin powder and ground pepper and reduce the amount the recipe says by half. For example, instead of 4 tablespoons of cumin seeds you use 2 tablespoons of pre-ground cumin. Reduce the peppercorns likewise.
Homemade Low Sodium Taco Seasoning Recipe
What You'll Need: (makes about 11-12 tablespoons)
4 tbsp cumin seeds
3 tbsp chili powder
2 tbsp paprika
2 tbsp dried marjoram
2 tbsp dried parsley
2 tbsp onion powder
3-4 tsp garlic powder
2 tsp black peppercorns
2 tsp cayenne pepper
1 tsp sea salt (optional)
8 dried bay leaves
tbsp = tablespoon
tsp = teaspoon
Directions:
Grind the bay with the salt (if using), cumin and peppercorns
Stir in the chili, cayenne, paprika, onion and garlic powders
Finally crumble in the marjoram and parsley. Combine thoroughly
Store your low sodium taco mix in an airtight jar out of direct sunlight. Use within 3 months.
Note: Click here for tips and photos on grinding and sieving ingredients. (Link opens in new window)


After Making Your Low Sodium Seasoning Recipe You May Enjoy
A Taco Blend That's
Perfect For Your 
Beefy Fillings

A Herby Taco Spice -
The One to Choose
For Your Cheesy
Fillings

A Fab Collection of
Poultry Seasonings
For Chicken, Turkey
and Game Birds
---
Spice Magic Recipe Book - Only $5



If You Would Like 100 More Recipes Like
the Above,You Can Now Buy My Book.
Click on the Cover Image For Further Info.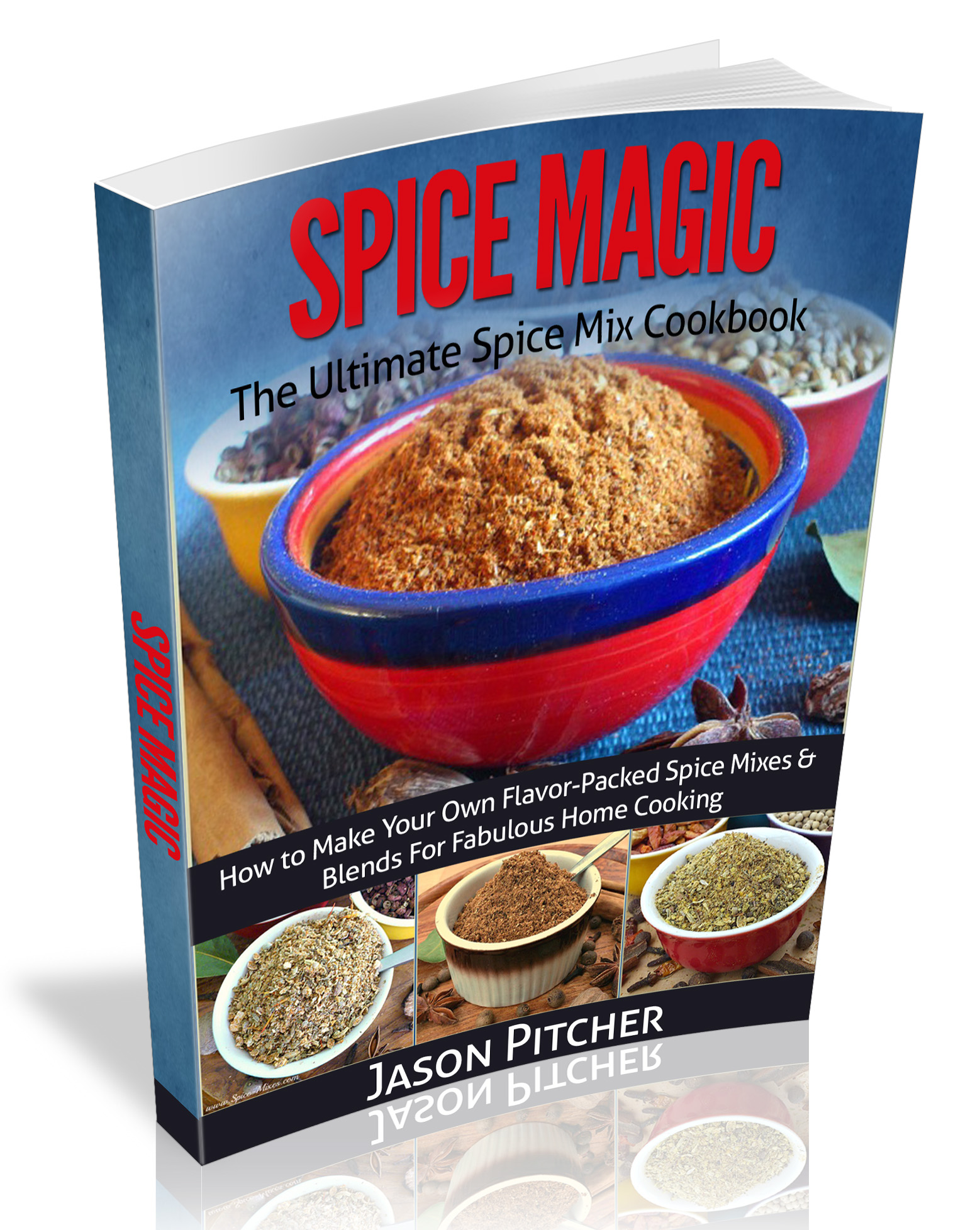 ---
---
---