How to Make Taco Seasoning and
Add Superb Flavours to Your Fillings
If you regularly enjoy different types of homemade tacos, then knowing how to make taco seasoning is a must! This version is Hot 'n' Spicy and is really very easy-to-make. I like to use this version for my beef fillings. (See the bottom of the page for links to more of my homemade recipes)
What You'll Need: (makes about 11-12 tablespoons)
3 tbsp hot paprika powder (or regular)
3 tbsp cumin seeds
2 tbsp dried Mexican oregano (See note below)
2 tbsp dried basil
1 tbsp onion powder
1 tbsp black peppercorns
4 tsp chili powder
2-3 tsp mustard powder
2 tsp garlic powder
2 tsp cayenne pepper
2 tsp salt (See note 2 below)
8 dried bay leaves
tbsp = tablespoon
tsp = teaspoon
Directions:
Grind the bay pieces with the cumin seeds, salt and peppercorns
Once ground, add to a bowl
Add the cayenne pepper, paprika, chili, mustard, garlic and onion powders to the bowl and combine thoroughly
Finally, crumble in the dried oregano and basil and combine again


Store this taco seasoning recipe in an airtight jar in a cool place out of direct sunlight. Use within 3 months before making a fresh lot.
Note: Just before grinding the whole spices, it's not a bad idea to dry toast them. You could do this for the peppercorns and cumin seeds.
Toasting releases even more flavours and aromas and is highly recommended! Click here for tips on this. (Link opens in new window)
Note 2: I recommend using a quality rock/kosher/sea salt for using in your taco mixes as these are are slightly less processed than table salt, and I think tastier. However, if you only have table salt just use that and it'll still season and flavour your food perfectly.
Oregano Note: If you can get hold of Mexican oregano, do so. If you can't, just use regular. They are a different variety and do taste a little different, but one or the other will do for your taco blends.


---

Ingredient Note: For this taco spice I use a few whole ingredients which I then grind. However, if you don't have all the whole spices for this recipe, simply use pre-ground powders and reduce the amounts by half. For example instead of 3 tablespoons of cumin seeds you would use 1½ tablespoons of pre-ground cumin. Also reduce the peppercorns by half if you don't have whole and stir these in with any other pre-ground ingredients when making.


Why Homemade Mixes and Blends Are Best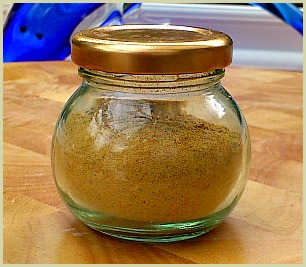 Once you learn how to make taco seasoning recipes, and other blends, you get the chance to experiment...
Prefer more heat? Add more chili!
Not keen on oregano? Use parsley or another dried herb.
Hate garlic? Leave it out. You get the picture.
You don't get this choice with commercial blends; you have to make do with what the manufacture chooses.


Now You Know How to Make Taco Seasoning You May Like to Try...
A Taco Blend - Basic
But Will Still Add
Tons of Flavour

A Spicy, Versatile
Taco Mix - One For
Your Meaty Fillings

A Collection of
Cooking Spices
For the Tastiest 
Home Cooking

Return to Taco Seasoning Recipe
---
---