Madras Curry Powder - Enjoy the Unique
Flavours and Aromas of Southern India
This Madras curry powder is a great all-purpose mix appropriate for many kinds of Indian and Asian recipes. It uses curry leaves which are optional, but if you can get hold of some I can recommend them. They're inexpensive, and I think they add a touch of authenticity to your food. (See the bottom of the page for other recipes)
What You'll Need: (makes about 7-8 tablespoons)
3 tbsp coriander seeds
1 tbsp mustard seeds
1 tbsp cumin seeds
1 tbsp fenugreek seeds
1 tbsp black peppercorns
4 tsp hot chili powder
2 tsp paprika powder
2 tsp turmeric powder
2 tsp ginger powder
2 tsp salt (see note 2 below)
1 tsp asafetida
2 inch piece cinnamon
20-30 dried curry leaves (optional)

tbsp = tablespoon
tsp = teaspoon
Directions:
Grind the cinnamon pieces along with the salt, coriander, mustard, fenugreek, peppercorns and cumin seeds
Once ground, sieve into a bowl
Add the turmeric, paprika, asafetida, chili and ginger powders and combine thoroughly
Finally, crumble in the curry leaves if using and combine again


Store your Madras curry powder in a jar in a cool place out of direct sunlight. Use within 3 months.

Note: You could dry toast the peppercorns, cumin, coriander and fenugreek seeds before grinding and combining to release more flavours and aromas. See the grinding page for step-by-step info on this. (Link opens in new window)
Note 2: Whilst regular table salt is perfectly fine to use, I do recommend using sea/rock/kosher salt, or flakes, as these are less processed and I think add better flavours to your homemade blends.



Ingredient Note: When making your Madras powder, I usually recommend using as many whole ingredients as you can. If you don't have them all, substitute with pre-ground powders, but halve the amount the recipe says. For example, instead of 3 tablespoons of coriander seeds you would use 1½ tablespoons pre-ground coriander. Reduce any others you don't have whole by half as well and stir in with the other pre-ground ingredients when making.


---
Spice Magic Recipe Book



If You Would Like More Recipes Like the Above,
You Can Now Buy My Book.
Click the Cover For Further Info. (Link opens in new tab)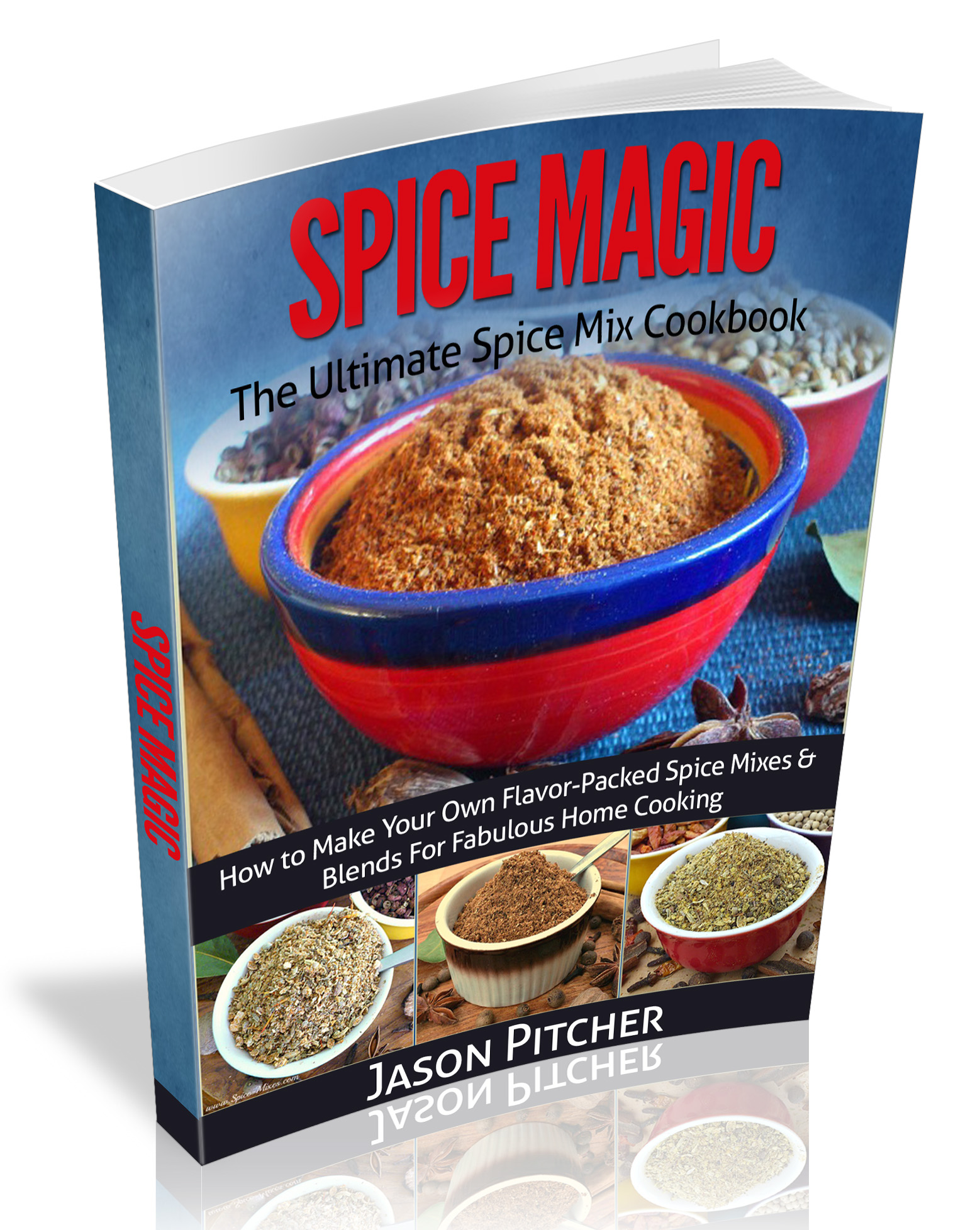 ---
After Making Your Homemade Madras Curry Powder You May Like to Try...
---
---