Zaatar - The Nutty, Flavour Packed
Seasoning Enjoyed in Middle East Cooking

Zaatar is a super versatile blend enjoyed throughout the Middle East. This flavour-packed blend of toasted sesame seeds and herbs and spices, is often used as a general seasoning for meat and vegetable dishes or infused in olive oil for use as a spread or dip for pita bread. (See the bottom of the page for other recipes)

What You'll Need: (makes about 7-8 tablespoons)
5 tbsp sesame seeds (white or black or a mix of the two)
3 tbsp ground sumac
2 tbsp dried thyme
4 tsp dried marjoram
4 tsp coriander seeds
2 tsp dill seeds
2-3 tsp sea salt
tbsp = tablespoon
tsp = teaspoon
Directions:
Dry toast the coriander and sesame seeds for a few minutes over a medium heat whilst stiring or shaking the pan. When you can really smell the nutty aromas and they start to darken slightly, they're ready
Add them to a bowl and allow them to cool
Once cooled, add them to your grinder and grind along with the salt and dill tips
Add to a bowl and stir in the sumac powder
Finally, crumble in the dried thyme and marjoram and stir again


Store out of direct sunlight in a cool place and in an airtight jar. Use within 3 months.
Note: If you've never dry toasted spices and seeds before, it really is easy to do. The heat from the toasting releases fabulous flavours and mouthwatering aromas. 
Click here for step-by-step tips and photos on this highly recommended cooking process. (Link opens in new window)


---

Ingredient Note: I use sesame seeds and a few whole spices for this recipe. However, if you don't have whole available simply use their pre-ground versions and reduce the quantities the recipe requires by half. For example, for 4 teaspoons of coriander seeds you would use 2 teaspoons of pre-ground coriander. Do likewise with the dill and sesame seeds if you only have ground to hand.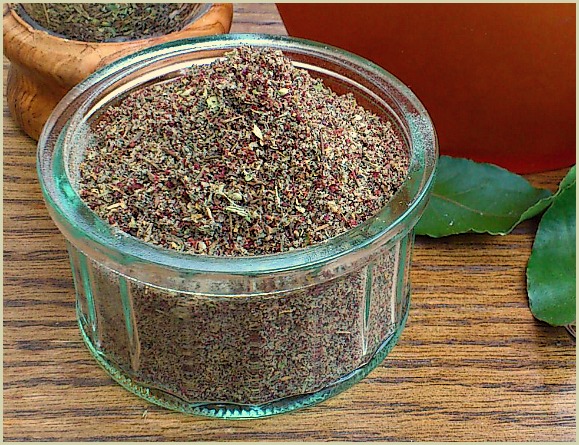 ---
Spice Magic Recipe Book



If You Would Like More Recipes Like the Above,
You Can Now Buy My Book.
Click the Cover For Further Info. (Link opens in new tab)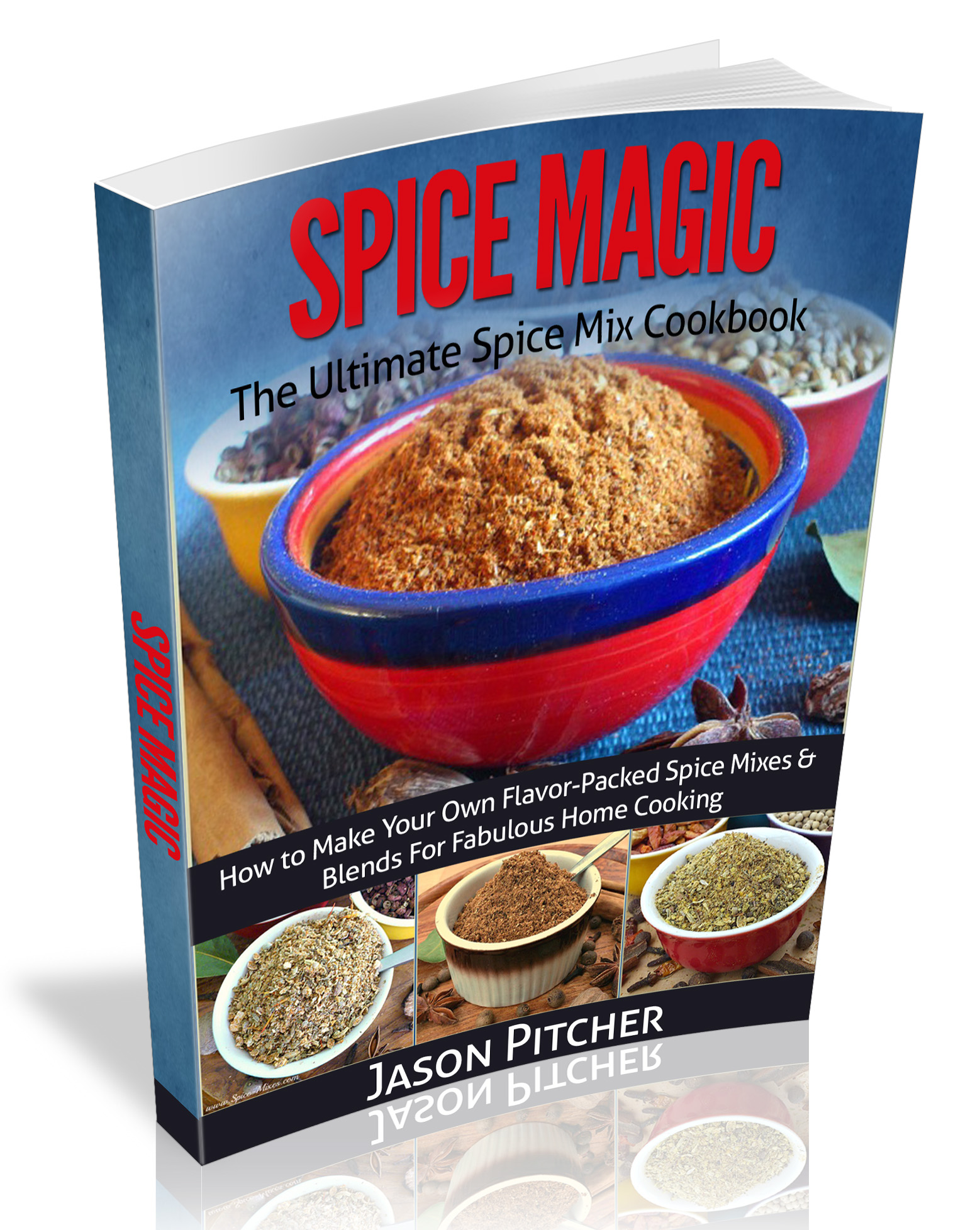 ---
After Making Your Zaatar
 Blend You May Like to Try...
Sambar Podi - The Classic, Flavour-Packed Sri
Lankan Blend

Baharat Recipe - An Aromatic
Blend Chock Full of Middle
Eastern Flavours

A Collection of Jerk Rubs For
a Small Taste of Jamaica
and the Caribbean 

---
---