Berbere Recipe - A Potent Mix
of Traditional Ethiopian Spices
Berbere is a potent, complex blend used in traditional Ethiopian and Eritrean cooking for meaty stews, soups, stocks and works great when added to lentil dishes. In African cooking it's often used much like we use rubs; as a coating for meat before grilling or frying. (See the bottom of the page for other recipes)

Note: I recommend using as many whole ingredients as you can for this blend. However, if you don't have some or all of them available, just use pre-ground powder but halve the amounts the recipe calls for. So, if it says 3 tablespoons of coriander seeds you would use 4 teaspoons of pre-ground coriander. Reduce any others you don't have whole by half as well.
Homemade Berbere Recipe
What You'll Need: (makes about 7-8 tablespoons)
3 tbsp coriander seeds (cilantro)
2 tbsp paprika powder
1 tbsp black peppercorns
1 tbsp cumin seeds
1 tbsp fenugreek seeds
1 tbsp chili powder
2 tsp green cardamom pods
1 tsp ginger powder
1 tsp garlic powder
1 tsp ajwain seeds
1 tsp allspice berries
½ tsp grated nutmeg
3 inch piece cassia cinnamon
6-8 cloves
tbsp = tablespoon
tsp = teaspoon
Directions:
Break up the cinnamon stick and remove the seeds from the cardamom pods
In your grinder, grind the cinnamon and cardamom along with the coriander, allspice, ajwain, fenugreek, cumin, cloves and peppercorns
Add the nutmeg, paprika, chili and garlic. Combine thoroughly
Store in an airtight jar out of direct sunlight. Use within 3 months.
Toasting and Grinding Tips: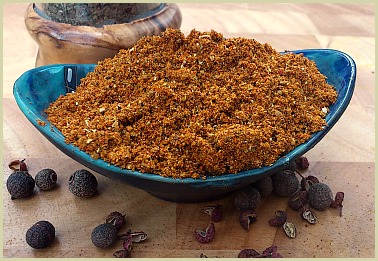 Note: To extract even more flavour from this blend, try lightly toasting the whole ingredients before letting cool and grinding. Click here for step-by-step info on toasting and grinding. (Link opens in new window)
Note ll: On some recipes I extract the seeds from the cardamom pods before grinding and for others I grind the whole pods as well.
Extracting them can be fiddly and time consuming, but as long as you sieve, it's not strictly necessary.


After Making Your Berbere You May Enjoy Trying These
Moroccan Ras el
Hanout - The Very
Complex North
African  Blend

Montreal Steak
Spice - The Classic
North American
Blend

Masala Collection - 
For Tasty, Authentic
Indian Cooking
---
Spice Magic Recipe Book



If You Would Like More Recipes Like the Above,
You Can Now Buy My Book.
Click the Cover For Further Info. (Link opens in new tab)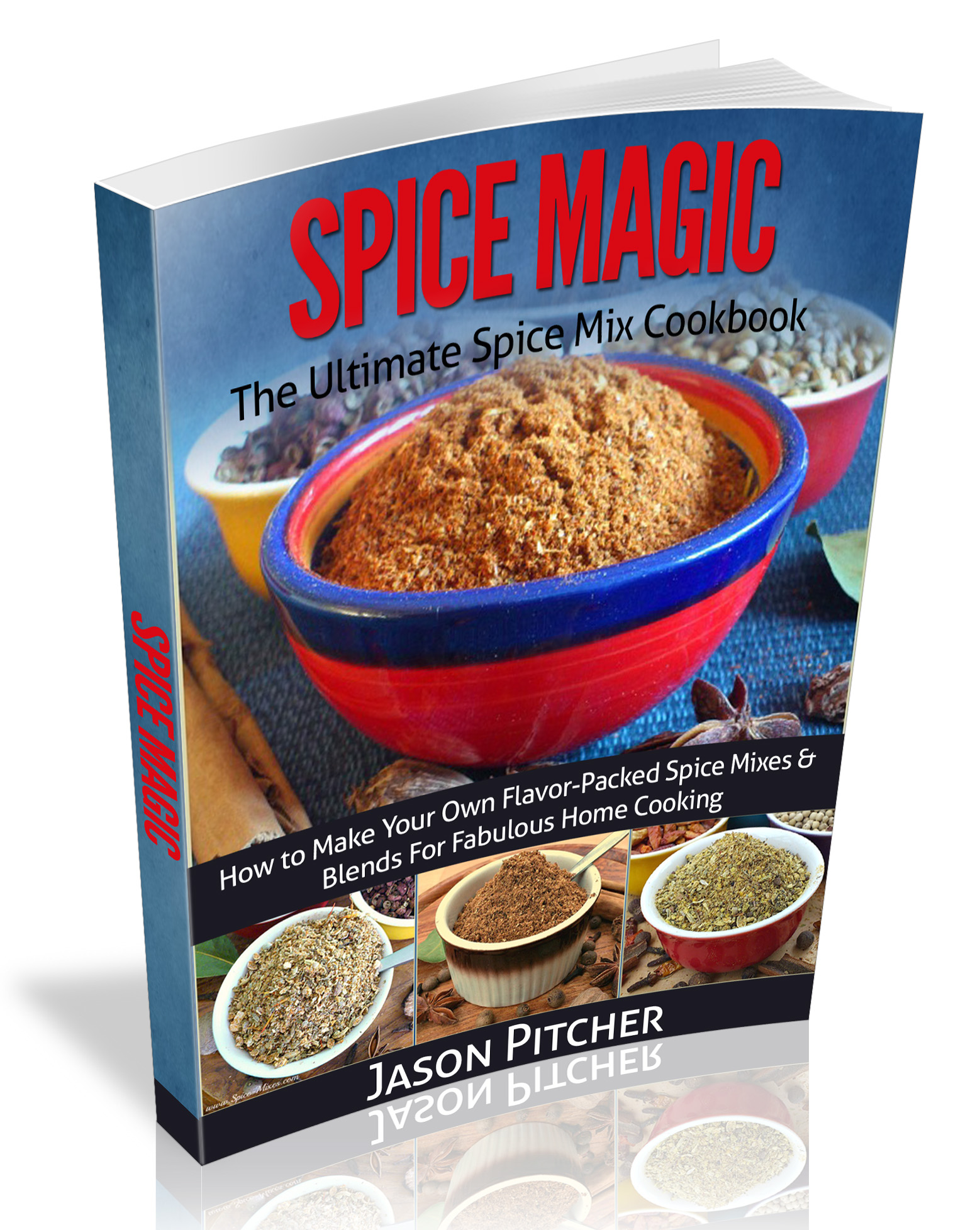 ---
---
---