Chili Seasoning Mix - A Simple Yet
Tasty Blend of Spices and Peppers

Whilst it's easy to pick up a chili seasoning mix from the store, I recommend having a go at making your own. It's so simple and you get to choose what goes in. Fancy a bit of heat? Use hot peppers like birds eye or jalapenos. Fancy a milder blend? Use a milder pepper like anchos. (See the bottom of the page for links to more of my recipes)
Note: I use certain whole ingredients for this chili spice. If you only have ground, use these but reduce the amounts of each by about half. For example, 2 tablespoons whole fenugreek equal 1 tablespoon of pre-ground fenugreek. Reduce any others you don't have whole by half as well and stir in with any other powders when making.
Homemade Chili Seasoning Mix Recipe
What You'll Need: (makes about 8 tablespoons)
half a cup dried chili peppers (any kind - hot or mild)
OR 8 tbsp flakes
3 tbsp cumin seeds
2 tbsp fenugreek seeds
1 tbsp garlic powder
1 tbsp oregano
1 tbsp black peppercorns
2 tsp sea salt
tbsp = tablespoon
tsp = teaspoon

Directions:

Grind the peppers/flakes, cumin, fenugreek, salt and peppercorns
Sieve into a bowl. (if you prefer a coarser mix, don't sieve)
Finally, crumble in the oregano and stir again
Store this chili powder recipe in an airtight container out of direct sunlight and preferably in a cool place. Use within 3 months.
Note: You can lightly dry toast the peppercorns, cumin and fenugreek before letting cool and grinding. Click here for tips and further info on this process. (Link opens in new window)
Image Links to Other Blends You May Enjoy
A Simple, Yet Subtle
Chili Seasoning

Jalapeno Mix - With
Jalapeno Peppers
and Spices

Collection of Seasoning
Blends For Fab Home
Cooking
---
Spice Magic Recipe Book - Only $5



If You Would Like 100 More Recipes Like
the Above,You Can Now Buy My Book.
Click on the Cover Image For Further Info.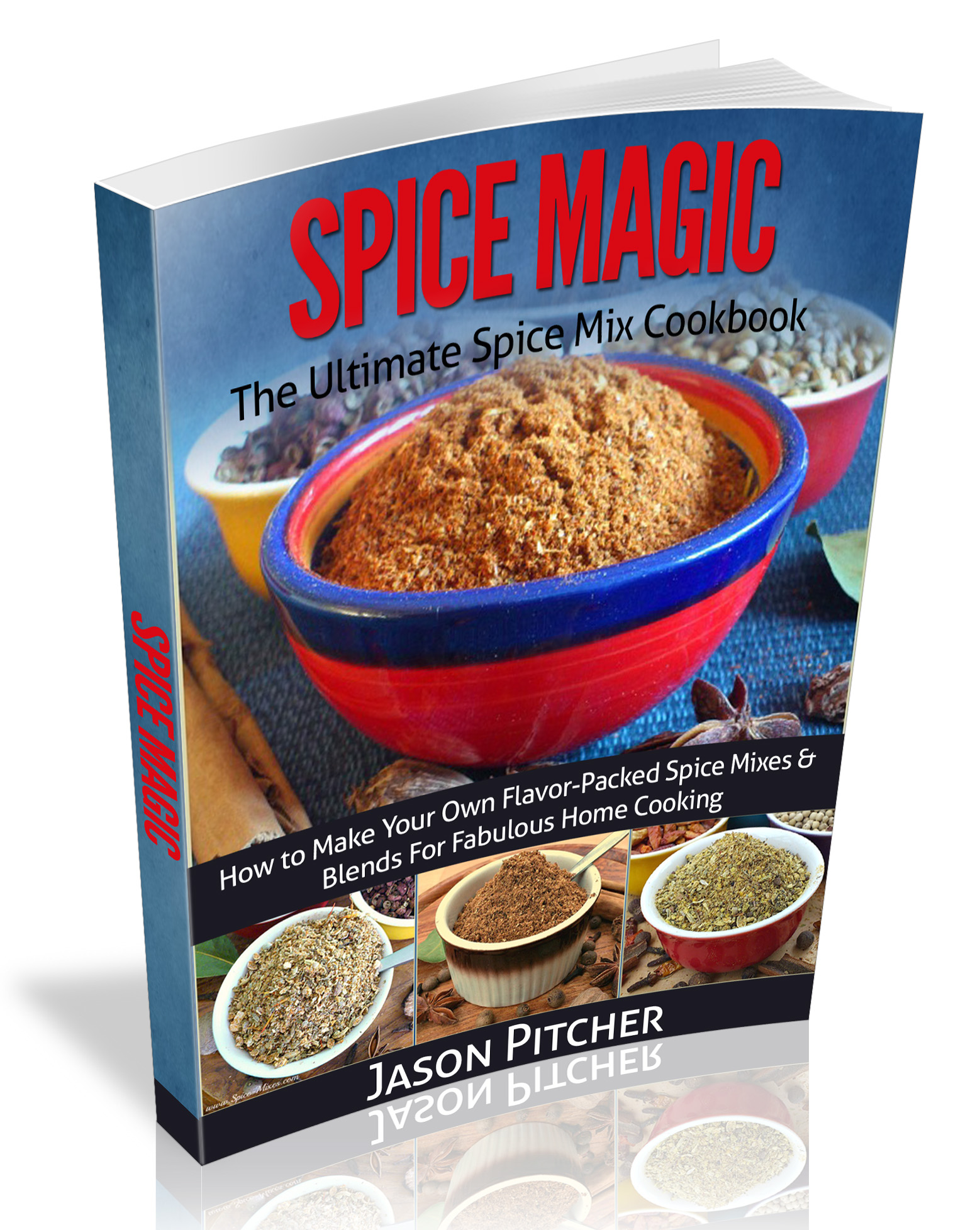 ---
---
---