Chili Seasoning Recipes - A Tasty Blend
of Spices and Hot or Mild Peppers
With the unique taste of fenugreek, this is definitely one of my most often used chili seasoning recipes! For the peppers I tend to use birds eye which are hot but not too much. You could use a fiery or milder variety depending on what you enjoy. (See the bottom of the page for links to more of my recipes)

Note: When making your chili spice, I often use whole ingredients which I then grind. If you don't have all of them whole you can use pre-ground powders and reduce the quantities the recipe says by half. So for 2 tablespoons of fenugreek seeds you use 1 tablespoon of ground fenugreek. Reduce any others you don't have whole by half as well and stir in with any other powders when making.
Homemade Chili Seasoning Recipes
What You'll Need: (makes about 7-8 tablespoons)
half a cup dried peppers (I use birds eye)
OR 6 tbsp flakes
2 tbsp cumin seeds
2 tbsp fenugreek seeds
1 tbsp smoked paprika (or regular)
1 tbsp black peppercorns
1 tbsp garlic powder
2 tsp mustard powder
1 tsp fennel seeds 
2 inch piece cinnamon
2-3 tsp sea salt

tbsp = tablespoon
tsp = teaspoon
Directions:
Break up the cinnamon stick into smallish pieces. (If you used whole peppers chop these as well if they're large)

Finely grind the cinnamon along with the peppers/flakes  salt, cumin, fenugreek, peppercorns and fennel
Sieve into a bowl. Regrind any bits that don't go through
Add the mustard, garlic and paprika and combine thoroughly
Store in an airtight jar in a cool place and out of direct sunlight. Use within 3 months before making up a new supply.
Note: For extra flavour, you could dry toast the whole ingredients including the peppers before cooling and grinding. See the grinding page for detailed info on this. (Link opens in new window)


Image Links to Other Homemade Seasonings You May Enjoy
Chili Seasoning With
the Unique Flavour 
of Fenugreek

A Chili Powder Made
With New Mexico
Peppers

Dry Rub Recipes - A
Range of Rubs For
Fab Home Grilling
---
Spice Magic Recipe Book - Only $5



If You Would Like 100 More Recipes Like
the Above,You Can Now Buy My Book.
Click on the Cover Image For Further Info.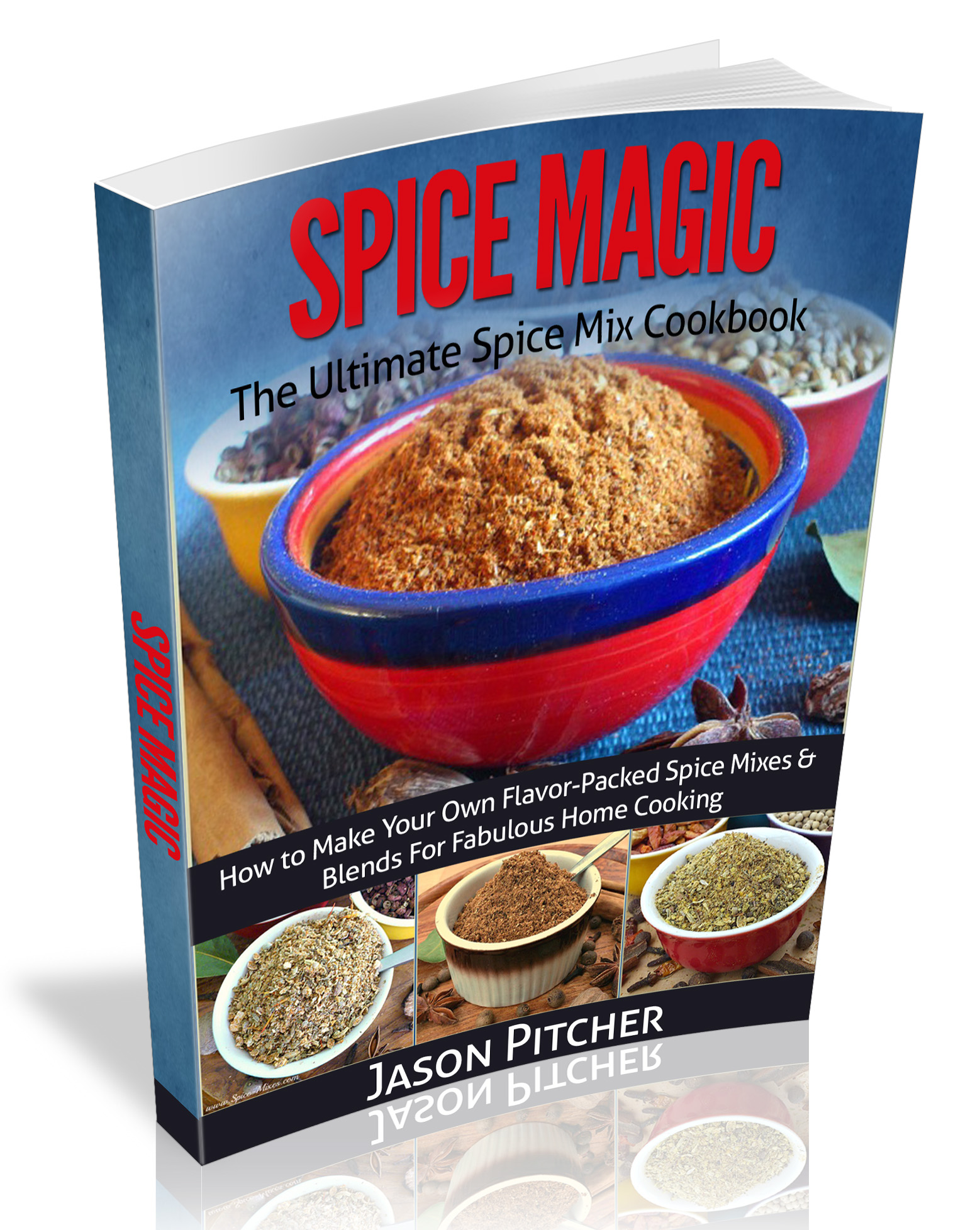 ---
---
---