Chipotle Chili Powder - A Tasty Mix of
Smoky Peppers and Ground Spices

For authentic chipotle chili powder, you're going to need whole dried chipotle peppers. These are readily available in specialist shops or online, but if you can't get them other varieties, anchos for example, are perfectly acceptable. (See the bottom of the page for links to more of my recipes)

Note: I recommend using whole spices where you can when making your mixes and blends. If you don't have them all available, swap with pre-ground powders but halve the amount you use. So instead of 1 tablespoon of whole cumin seeds you would use ½ a tablespoon of pre-ground cumin etc. Reduce the peppercorns likewise if you only have ground pepper.
Homemade Chipotle Chili Powder
What You'll Need: (makes about 6-7 tablespoons)
6-8 chipotle peppers
2 tbsp smoked paprika
1 tbsp cumin seeds 
2 tsp onion powder
2 tsp garlic powder
2 tsp black peppercorns
1 tsp cayenne pepper
1 tsp sea salt
tbsp = tablespoon
tsp = teaspoon

Directions:
Over a medium heat, put the pieces into a pan with the cumin and peppercorns and dry toast for a few minutes (see below for toasting tips)

Take the pan off the heat and let cool for a few minutes

Finally, add the garlic, onion, paprika and cayenne to the bowl and stir everything together
Storing, Toasting and Grinding Your Homemade Mix
Store your chipotle chili powder in an airtight jar out of direct sunlight and use within 3 months before making a fresh amount.
Note: Whilst the dry toasting step is not absolutely necessary to get a fab tasting blend, I do highly recommend it!
The heat helps release even more flavours and aromas from the ingredients.
And it literally takes 5 minutes or so from start to finish. Click here to read more on toasting and grinding. (Link opens in new window)


Links to Other Spice Mixes and Blends to Try
A Stronger Powder For
Your Meaty Chilis


A Fiery and Hot
Chili Powder

A Spice Mix Collection 
For Fab Everyday Home Cooking
---
Spice Magic Recipe Book



If You Would Like More Recipes Like the Above,
You Can Now Buy My Book.
Click the Cover For Further Info. (Link opens in new tab)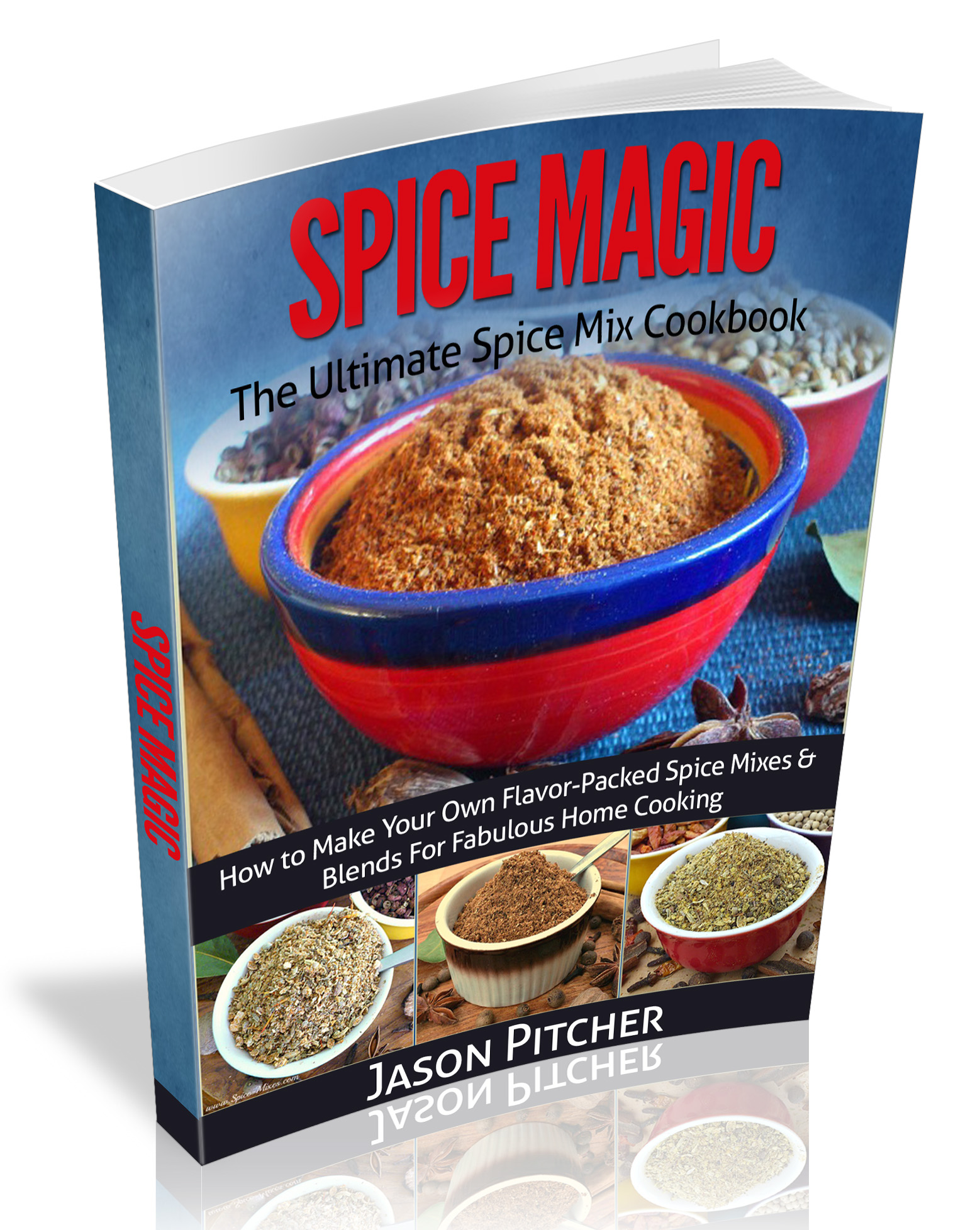 ---
---
---