Make Your Own Garam Masala Recipes and
Add Authentic Flavours to Your Indian Dishes
Head to South Asia, and especially India, and you'll find many variations of garam masala recipes with ingredients which will often vary greatly depending on the region and even from cook to cook. Below is my basic blend which only takes minutes to make. (See the bottom of the page for other recipes)
Note: This garam masala mix uses whole spices. If it's more convenient you can substitute with pre-ground powders and reduce the amount the recipe requires by half. For example, for 2 tablespoons of peppercorns you would use 1 tablespoon of ground pepper. Reduce any others you don't have whole by half as well.
Recipe For Homemade Garam Masala
What You'll Need: (makes about 5-6 tablespoons)
3 tbsp coriander seeds (cilantro)
2 tbsp green cardamom pods
2 tbsp chili flakes
2 tbsp black peppercorns
1½ tbsp cumin seeds
2 tsp fennel seeds
2 tsp cloves
1 x 3 inch piece of cinnamon
tbsp = tablespoon
tsp = teaspoon
Directions:
Remove the seeds from the cardamom pods and break up the cinnamon stick
Grind the cardamom seeds and cinnamon along with the other ingredients
Sieve into a bowl and mix thoroughly
Store in a cool place in an airtight jar and out of direct sunlight. Use within 3 months.

Note: Before grinding, you can dry toast the cardamom, cloves, coriander, cumin, peppercorns and fennel for extra flavour and aromas. 
Read more on this simple, highly recommended process. (Link opens in new window)


If You Enjoy Making Garam Masala Recipes You May Enjoy...
Biryani Masala - A
Milder Blend That
Works Well With
Chicken

Tandoori Masala -
The Traditional Mix
With Authentic
Indian Flavours

Spice Mix Collection 
For Fabulous Tasty
Home Cooking
---
Spice Magic Recipe Book



If You Would Like More Recipes Like the Above,
You Can Now Buy My Book.
Click the Cover For Further Info. (Link opens in new tab)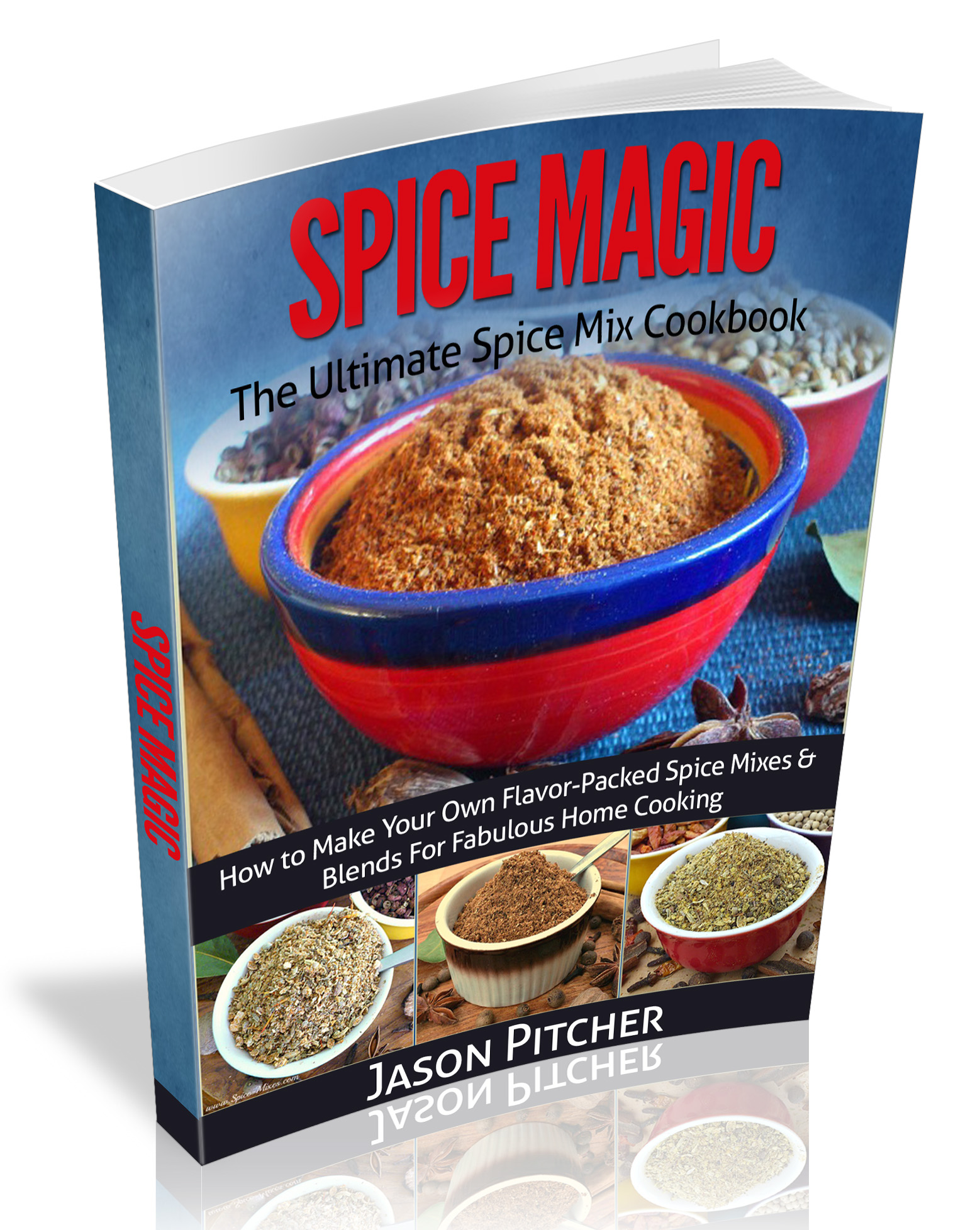 ---
---
---