Hamburger Seasoning Recipe - Fab Flavours
For Your Burgers, Sausages and Patties
For the home burger maker, a quality hamburger seasoning recipe is essential! This blend of spices and herbs fits the bill perfectly and can be made in minutes, and works with all ground pork recipes. It also makes a tasty seasoning for many other dishes. (See the bottom of the page for other recipes)
Note: I use a few whole ingredients for this tasty hamburger blend as these will add the best flavours to your home cooking. If you don't have them all whole simply use pre-ground powders and reduce the quantities by half. So instead of 2 tablespoons of mustard seeds you use 1 tablespoon of mustard powder. Do the same for all the ingredients you don't have whole.
Homemade Hamburger Seasoning Recipe
What You'll Need: (makes about 8-9 tablespoons)
2 tbsp fennel seeds
2 tbsp mustard seeds
2 tbsp dried thyme
1 tbsp coriander seeds (cilantro)
1 tbsp onion powder
4 tsp dried sage
4 tsp black peppercorns
2-3 tsp cayenne pepper
2 tsp dried marjoram
2 tsp sea salt
2 tsp garlic powder
1 tsp turmeric
tbsp = tablespoon
tsp = teaspoon
Directions:
Grind the fennel, mustard, coriander, thyme, salt and peppercorns
Stir in the turmeric, cayenne, onion and garlic powder
Crumble in the sage and marjoram and combine thoroughly
Store your hamburger seasoning in an airtight jar out of direct sunlight. Use within 3 months.
Note: If you have a few minutes to spare, toasting the fennel, coriander, mustard and peppercorns before cooling and grinding will add even more flavours to your finished blend which will make your homemade burgers even tastier!
See the grinding page for tips on this highly recommended cooking technique. (Link opens in new window)
How Much to Use...
Note ll: I recommend that you use 2 tablespoons of the mix for each pound of ground meat. So the above is enough for about 4 pounds of meat. 
And, if you have more hamburgers or sausages to assemble, just make more of the seasoning by simply doubling or trebling the quantities of each ingredient that you use in the recipe.

Here's a Short Video of How I Made it...
After Making Your Hamburger Blend You May Like to Try
Berbere - The
Classic Ethiopian
and North African
Spice Mix

Mixed Pickling Spice
For Preserving Fruit
and Vegetables in
Traditional Style

A Range of Taco
Seasonings For Fab
Homemade Tacos
---
Spice Magic Recipe Book



If You Would Like More Recipes Like the Above,
You Can Now Buy My Book.
Click the Cover For Further Info. (Link opens in new tab)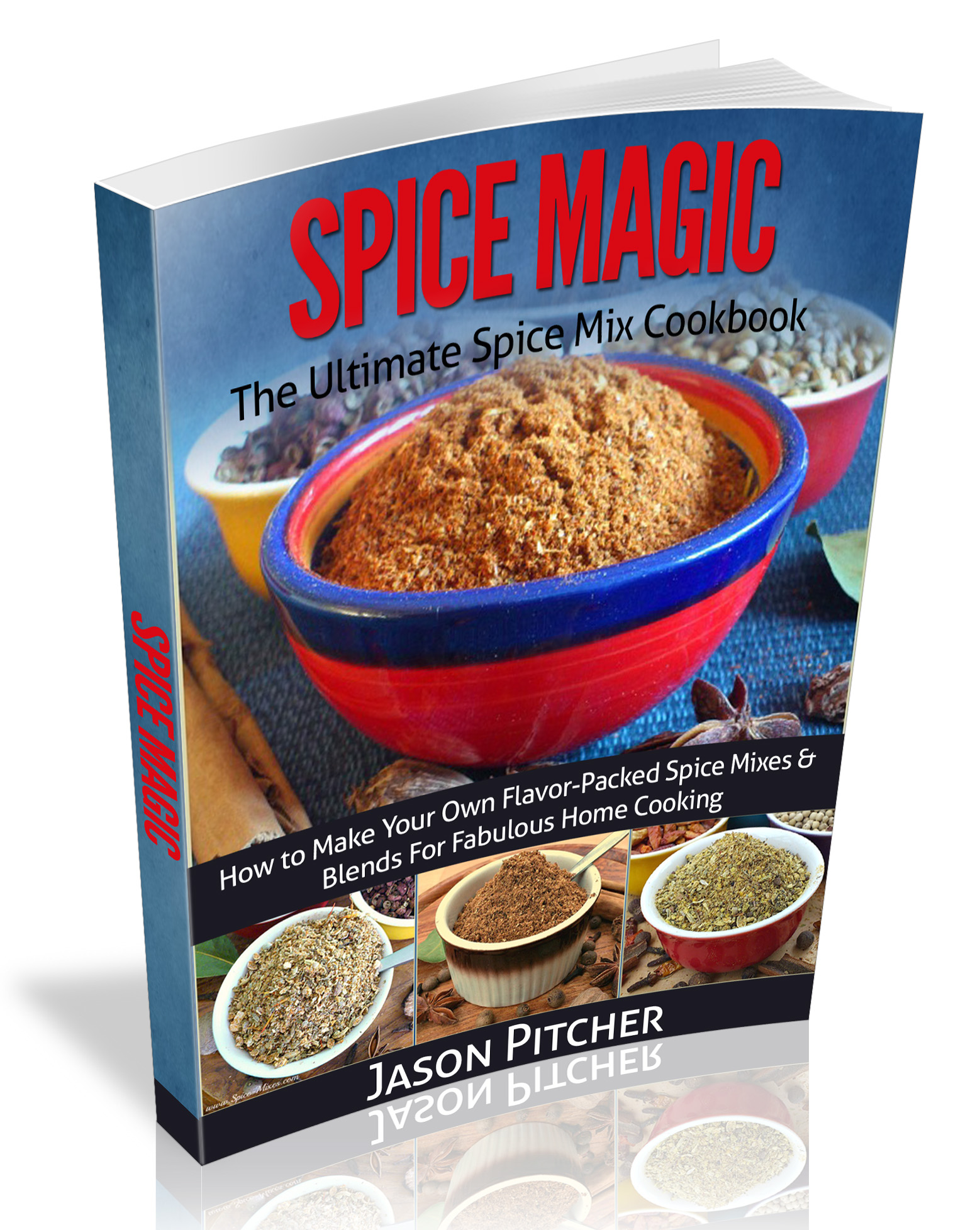 ---
---
---