Homemade Mixed Pickling Spice - Preserving Food
the Way it's Been Done For 1000's of Years!
If you're into pickling fruit and vegetables then a homemade mixed pickling spice is probably the easiest thing to make! Simply combine and crush a few whole ingredients and you're all set for preserving and adding lovely flavours to your home-grown fare. (See the bottom of the page for links to more of my recipes)
What You'll Need: (makes about 6-7 tablespoons)
6-8 dried bay leaves
2 tbsp coriander seeds
2 tbsp dried lime or orange peel
1 tbsp mustard seeds
1 tbsp peppercorns
1 tbsp allspice berries
1 tsp celery seeds
1 tsp ajwain seeds
2 inch cinnamon stick
2cm piece dried ginger

tbsp = tablespoon
tsp = teaspoon
Directions if using immediately:
Crumble the bay and break up the cinnamon stick
Chop the dried ginger and the lime/orange peel 
Crack or lightly crush the rest of the ingredients. I use a mortar and pestle for this but you can place the spices between a folded tea towel and crush with a rolling pin
Once crushed, combine everything and use according to your pickling recipe


If not using immediately you can store this in an airtight jar out of sunlight for a year or so.
Note: It's a good idea to crumble and crack the ingredients only when you're about to use them. This will preserve their flavours for longer.


---

Ingredient Note: I use whole spices for this mixed pickling recipe, but if you don't have them all just use pre-ground powders. A good rule of thumb when using powders is to reduce the amount of the whole ingredients by half. So for 2 tablespoons of coriander seeds you would use 1 tablespoon pre-ground coriander. Reduce any others likewise if you don't have them whole.


---
My Spice Magic Recipe Book - Only $5



If You Would Like 100 More Recipes Like
the Above,You Can Now Buy My Book.
Click on the Cover Image For Further Info.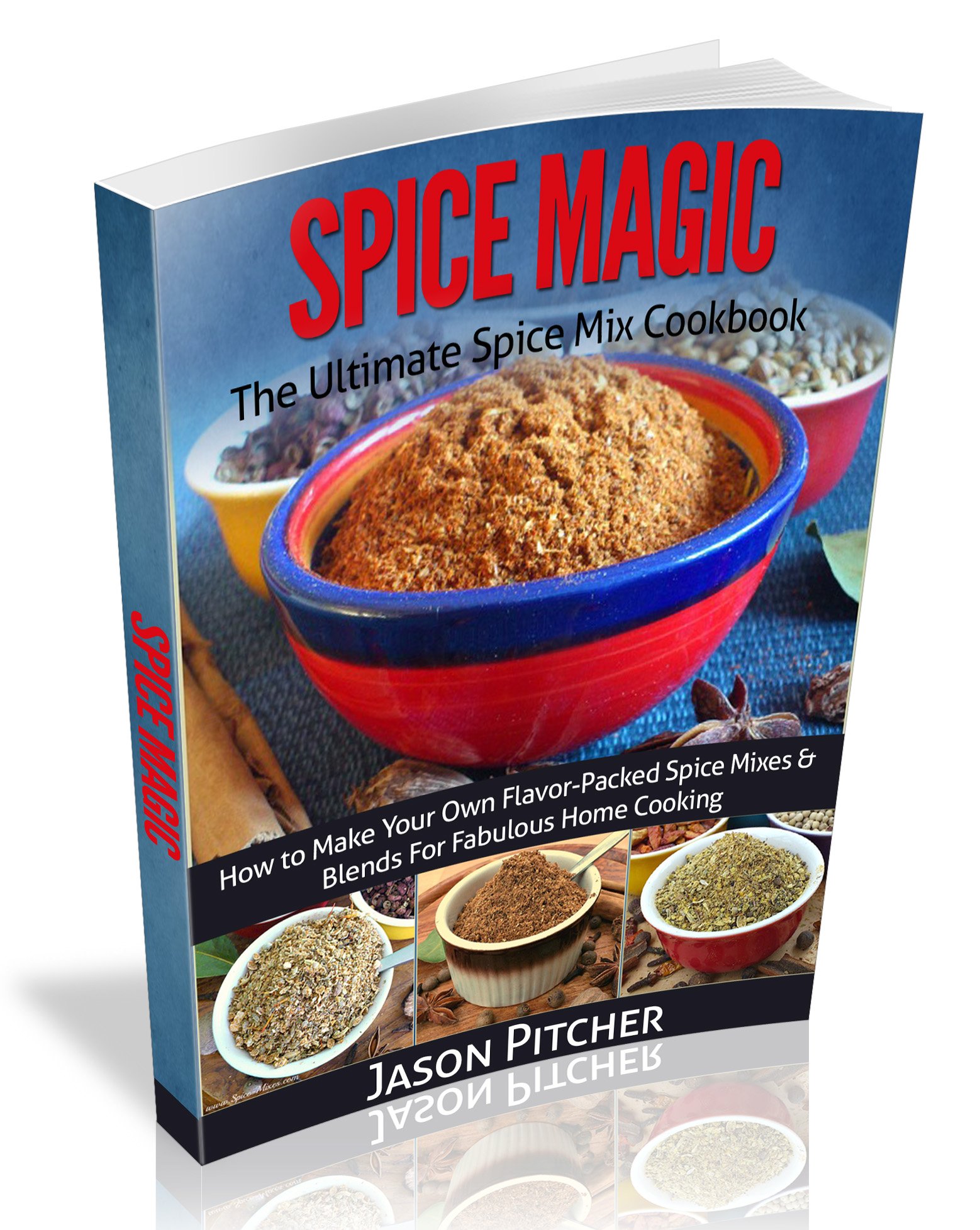 ---
After Making Your Homemade Mixed Pickling Spice Recipe You May Enjoy...
Popcorn Seasoning
With a Curry Twist!

Herby Sausage Mix -
For the Homemade
Sausage Maker

Poultry Seasonings 
For Tasty Chicken,
Game and Turkey 
---
---