Hawaij Spice Blend - Savour the
Flavours of Yemeni Cuisine
Travel to Yemen and you may get to enjoy food delicately spiced with the hawaij blend. This traditional recipe, also called hawaej, is a combination of spices with many regional variations. Some are basic, some more elaborate, but all are excellent when added to soups, stews, lentil and rice dishes. There is even a lighter version which is often added to coffee, desserts and pastries. (See the bottom of the page for links to more of my recipes)

What You'll Need: (makes about 7-8 tablespoons)
2 tbsp cumin seeds
2 tbsp black peppercorns
2 tbsp green cardamom pods
1 tbsp coriander seeds
2 tsp turmeric powder
1 tsp saffron strands (optional)
tbsp = tablespoon
tsp = teaspoon
Directions:
Add the turmeric powder, and if using, crumble in the saffron strands and combine thoroughly


Store your hawaij in a cool place in an airtight jar out of direct sunlight and. Use within 3 months.
Note: If you used whole ingredients, you can dry toast the coriander and cumin seeds, peppercorns and cardamom pods prior to grinding and combining. This will release even more flavours and aromas to your recipe. Read more on toasting and grinding. (Link opens in new window)


---

Ingredient Note: Except for turmeric, the recipe below uses whole ingredients. But if you don't have them all, or just some of them, you can use pre-ground powders. If you do, reduce the amount you use by half. So instead of 4 tablespoons coriander seeds you use 2 tablespoons pre-ground coriander. Reduce any others you don't have whole by half as well and stir in with any powders when making.
Here is a short slideshow of how I made this Yemeni favourite...
---
Spice Magic Recipe Book



If You Would Like More Recipes Like the Above,
You Can Now Buy My Book.
Click the Cover For Further Info. (Link opens in new tab)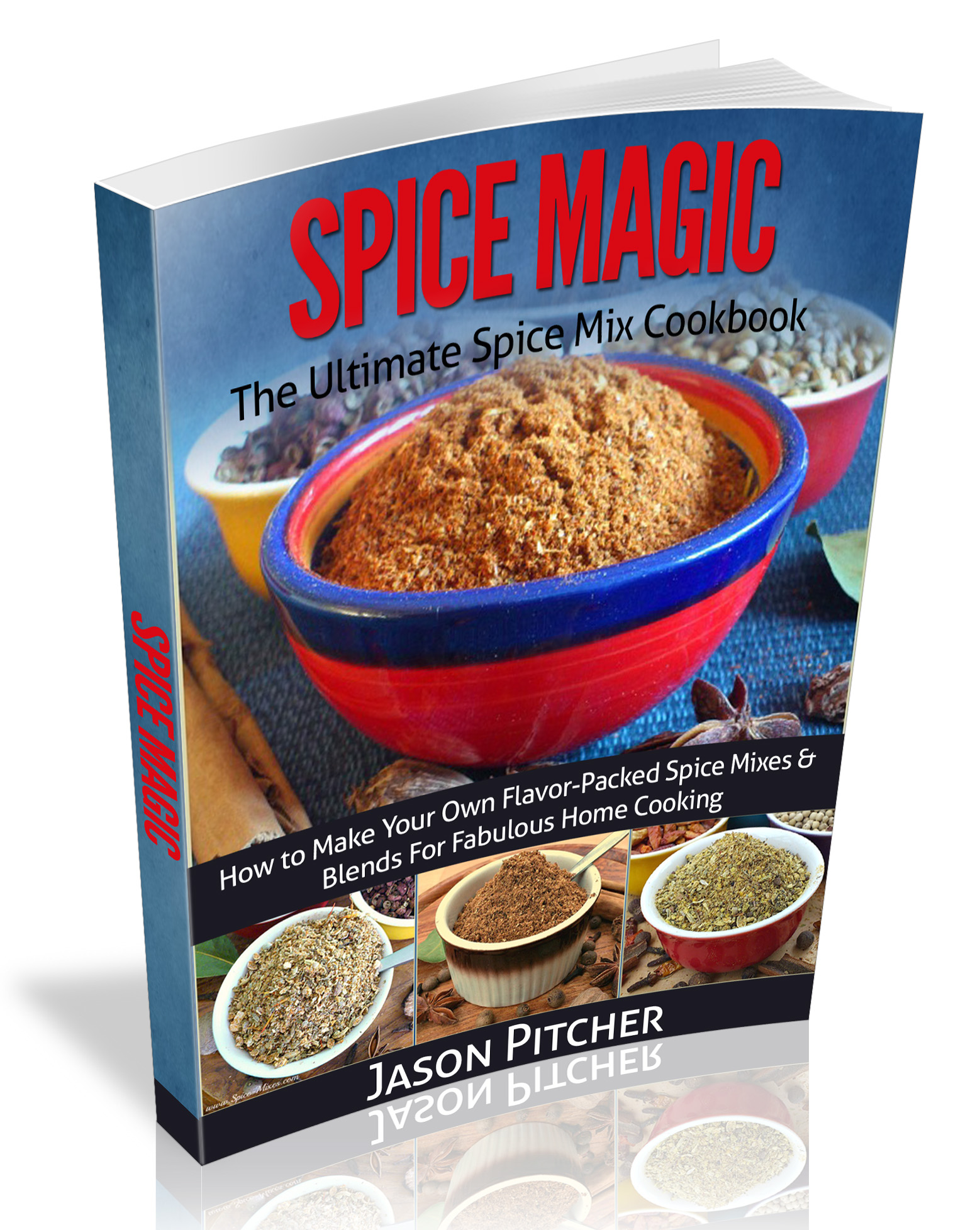 ---
After Making Your Hawaij You May Enjoy...
Lebanese Mix - Capture
the Authentic Flavours
of the Lebanon


Corned Beef Blend - A
Traditional Blend For
Corning Beef

A Collection of Curry
Powder Recipes For the
Indian Cooking Fans

---
---