Italian Seasoning Recipe - A Mix of Herbs
to Capture the Flavours of Italian Cuisine
A typical Italian seasoning recipe will generally contain what happens to be growing in the garden at the time of cooking.  Just in case you don't have fresh, this blend is based on dried versions of herbs that typically you'll find in any garden. (See the bottom of the page for other recipes)
What You'll Need: (makes about 10 tablespoons)
3 tbsp dried oregano
3 tbsp dried basil
3 tbsp dried thyme
2 tbsp dried sage
2 tsp garlic flakes
2 tsp black peppercorns
tbsp = tablespoon
tsp = teaspoon
Directions:
Grind the peppercorns and garlic flakes
Once ground add to a bowl
Finally, crumble in the dried oregano, basil, thyme and sage


Store in a cool place in an airtight jar and out of direct sunlight. Use within 2-3 months
That's all there is to it!
When using, crumble the herbs between your fingertips. This will release the oils and more of their flavours.


---
---

Ingredient Note: If you don't have whole peppercorns or garlic flakes for this Italian herb recipe you can use pre-ground pepper and garlic powders. Just reduce the amounts you use by half. So for 2 teaspoons of peppercorns and garlic flakes, you would use 1 teaspoon of pre-ground pepper and garlic and stir in when making.


---
A Step-by-Step Instructional Video
Here's a video of how I made a version of the above Italian seasoning recipe. If you enjoyed it, you can click the subscribe button in the bottom right corner in the video, OR click the link below the video...


Click here to Subscribe to my Youtube Channel
(Link opens in new window)


---
Spice Magic Recipe Book - Only $5



If You Would Like 100 More Recipes Like
the Above,You Can Now Buy My Book.
Click on the Cover Image For Further Info.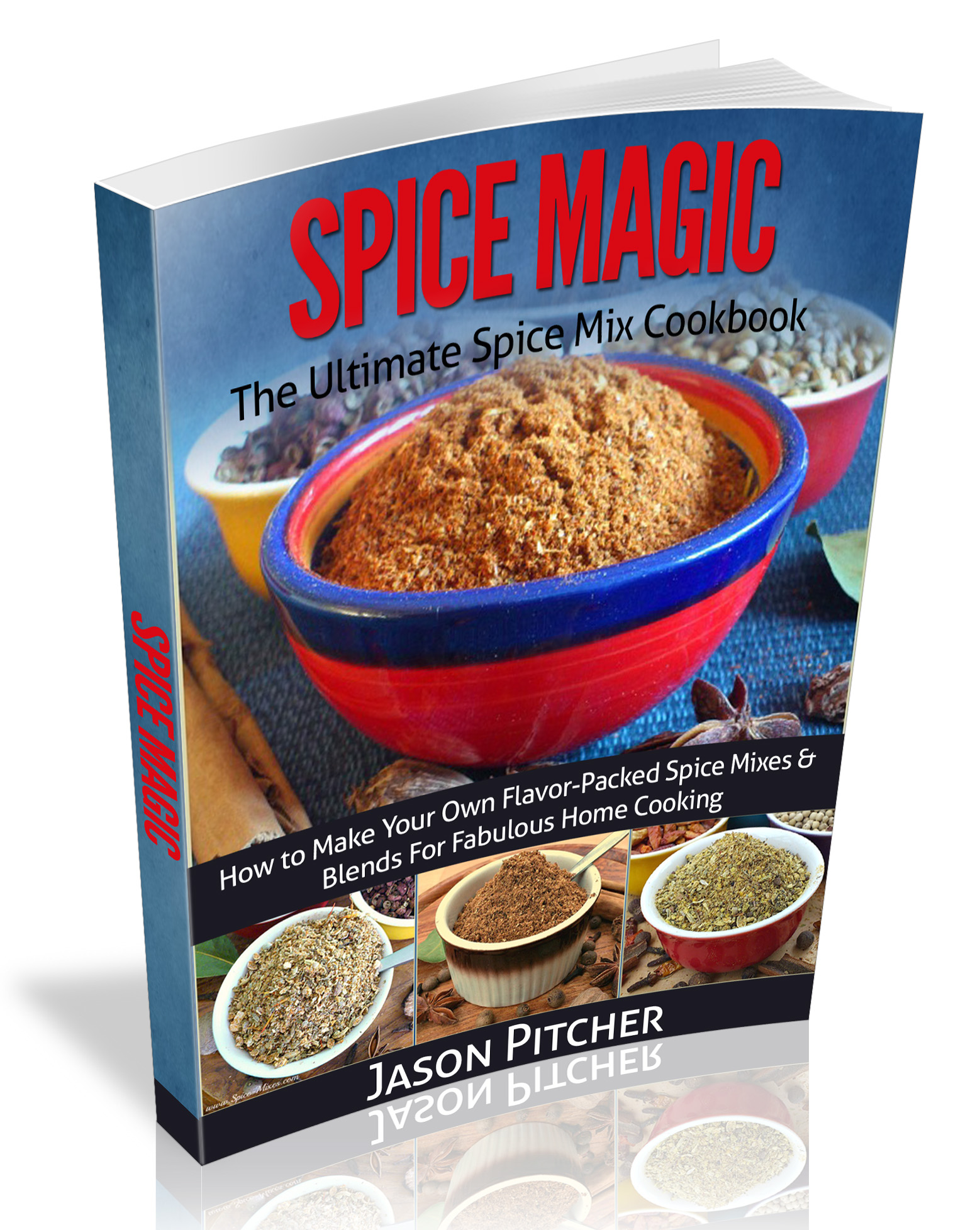 ---
After Making Your Italian Seasoning Recipe You May Enjoy...
Apple Spice - Perfect For
Apple and All Fruit Pies
and Other Desserts

Salmon Seasoning Recipe -
Add a Delicious Lemony
Flavour to Your Fresh
Salmon

Curry Powder Recipes - 
Tasty Blends For the 
Indian Cooking Fans
---
---