Lebanese Spices - Recreate the Authentic
Flavours and Aromas of North Africa
Lebanese spices, sometime called Lebanese seven spice, is a popular recipe used in traditional dishes in the Lebanon and throughout North Africa. Easy-to-make, in minutes you'll be enjoying authentic flavours and aromas in your lamb and beef dishes. (See the bottom of the page for other recipes)

What You'll Need: (makes about 10 tablespoons)
2 tbsp fenugreek seeds
2 tbsp black peppercorns
2 tbsp allspice berries
1 tbsp ginger powder
2 tsp grated nutmeg
2 tsp cloves
1 x 3 inch piece cinnamon
tbsp = tablespoon

Directions:
Grind the cinnamon along with the fenugreek, peppercorns, allspice and cloves
Stir in the nutmeg and ginger
Store your Lebanese seven spice in an airtight jar out of direct sunlight. Use within 3 months.
Note: If you have a spare few minutes, you can add even more flavour to your blend by dry toasting the whole ingredients before grinding. It's a really easy thing to do and is recommended. Read more about grinding. (Link opens in new window)


---

Ingredient Note: Try and use as many whole spices as possible for this mix as they will give you the best flavours and aromas. If you don't have them all, it's fine to use pre-ground powders provided you reduce the quantities in the recipe by half. So for 2 tablespoons of fenugreek seeds you use 1 tablespoon pre-ground fenugreek. Reduce any others you don't have whole by half as well.


---
Spice Magic Recipe Book



If You Would Like More Recipes Like the Above,
You Can Now Buy My Book.
Click the Cover For Further Info. (Link opens in new tab)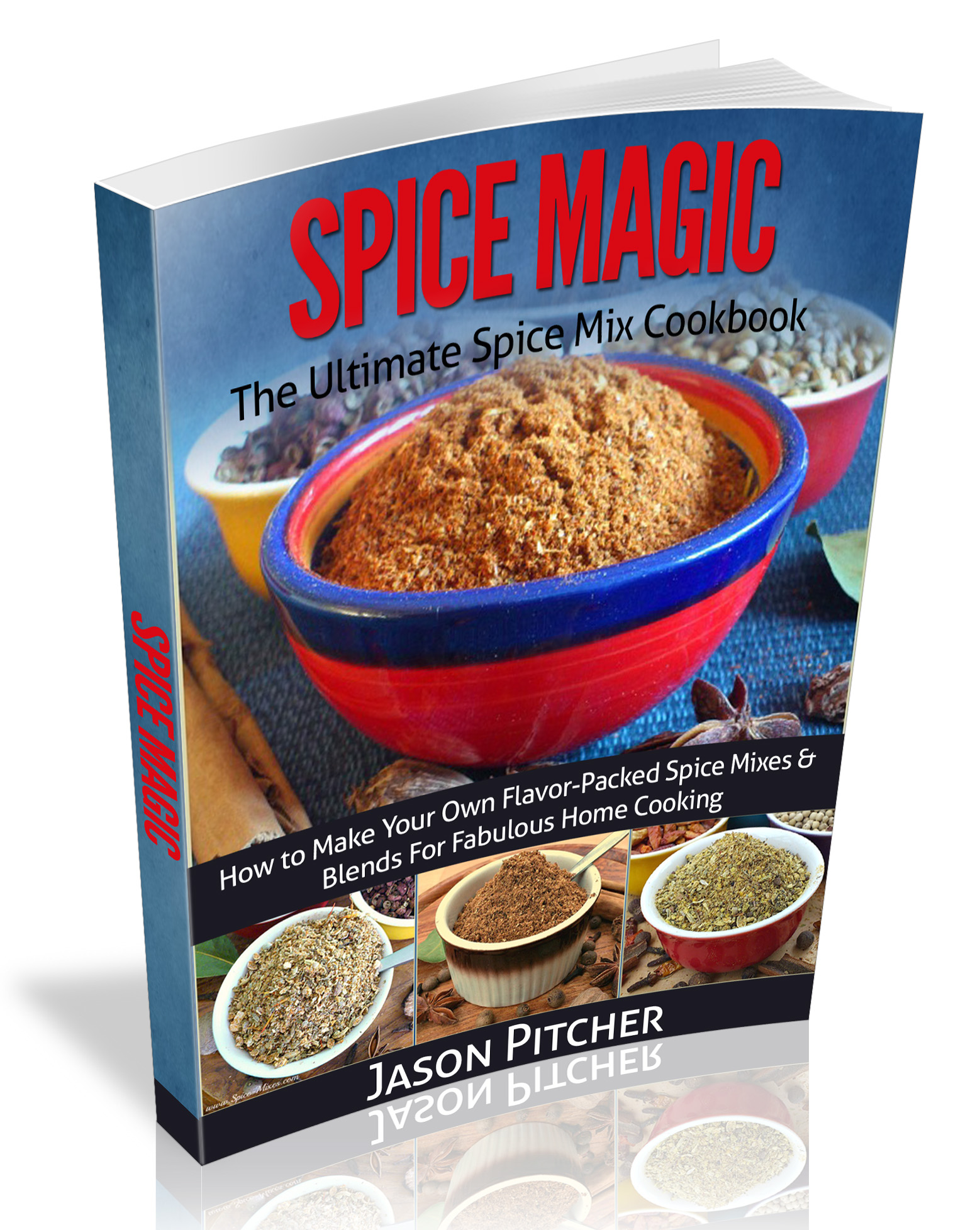 ---
After Making Your Lebanese Spices You May Enjoy...
Herby Greek Blend -
Capture the Superb
Flavours of Greece


Apple Pie Mix - For the
Tastiest Pies, Puddings
and Desserts


A Range of Mixes
For Fab Home
Cooking

---
---