How to Make Pumpkin Pie Spice and Add Fab
Flavours to All Your Pies and Desserts
When you make pumpkin pie spice yourself, you'll soon discover the difference between a commercial mix and a homemade one! The freshness of the ingredients and the fabulous flavours and mouthwatering aromas it'll add to your pumpkin pies, puddings and dessert has to be tried to be believed! (See the bottom of the page for links to more of my recipes)
Note: Use whole allspice berries and cloves if you can as these will add the best flavours. You can use pre-ground powders if you like and simply halve the quantities in the recipe. So instead of 2 teaspoons of whole cloves you use 1 teaspoon of pre-ground cloves. Reduce any others you don't have whole by half as well and stir in with any other powders when making.
Recipe For Pumpkin Pie Spices
Ingredients: (makes about 5 tablespoons)
2 x 3 inch sticks of cinnamon
1 tbsp ground ginger
4 tsp allspice berries
2 tsp whole cloves 
1 whole nutmeg
tbsp = tablespoon
tsp = teaspoon
Directions:
Grate 2 teaspoons worth of nutmeg
Break up the cinnamon stick
Grind the cinnamon pieces with the cloves and allspice
Finally, add the grated nutmeg and ginger powder and combine thoroughly
Store your pumpkin spice in an airtight jar and out of direct sunlight. Use within 3 months.


---
Spice Magic Recipe Book



If You Would Like More Recipes Like the Above,
You Can Now Buy My Book.
Click the Cover For Further Info. (Link opens in new tab)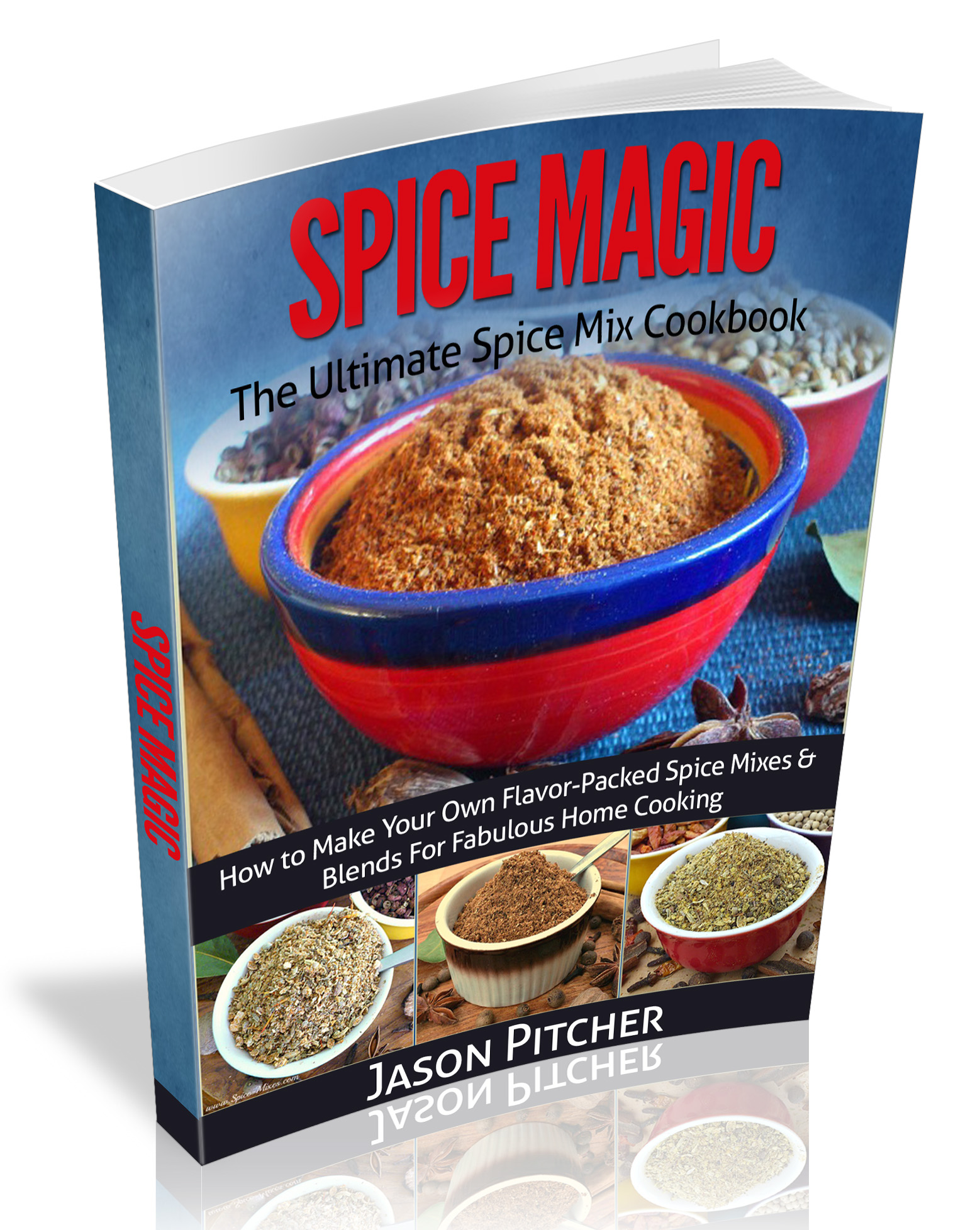 ---
After You Make Pumpkin Pie Spice, Give These a Go
Pickling Recipe - Add Fab
Flavours to Your Pickled
Fruit and Veg

Chinese Five Spice -
Capture the Unique
Taste of China and Asia

A Collection of 
Seasoning Recipes
For Fab Home Cooking

---
---