Pickling Spice Mix - The Perfect Blend
For Your Fruit and Vegetables
This easy-to-make pickling spice mix is just the thing, if you end up with too much homegrown food leftover at the end of the season and is just the blend for all your preserving needs. Whether it's fruit or vegetables, this recipe couldn't be quicker and easier to make and will add superb flavours. (See the bottom of the page for links to more of my recipes)
Note: If you don't have all the whole ingredients for this pickling recipe you can always swap some like the dried ginger, mustard or coriander seeds for powders. Be aware though, it may make your mix a bit cloudy.
Homemade Pickling Spice Mix
Ingredients: (makes about 8 tablespoons)
2 tbsp coriander seeds
2 tbsp mustard seeds
4 tsp black peppercorns
6-8 cloves
4-6 dried red chilies (hot or mild)
1 inch piece dried ginger
3 inch piece cinnamon
6-8 bay leaves
tbsp = tablespoon
tsp = teaspoon
Directions:
Break up the cinnamon and crumble the bay leaves
Slice the dried ginger and chili peppers
That's all there is to it!
Stored in an airtight jar out of direct sunlight this pickling spice will keep its flavours for a year or two.
Note: Just before using in my preserving, I like to very lightly crush the whole coriander, mustard, cloves and peppercorns in my mortar and pestle. This helps release more of their fabulous flavours.
If you don't have a mortar and pestle, something heavy like a rolling pin makes a good substitute for crushing.


---
My Spice Magic Recipe Book - Only $5



If You Would Like 100 More Recipes Like
the Above,You Can Now Buy My Book.
Click on the Cover Image For Further Info.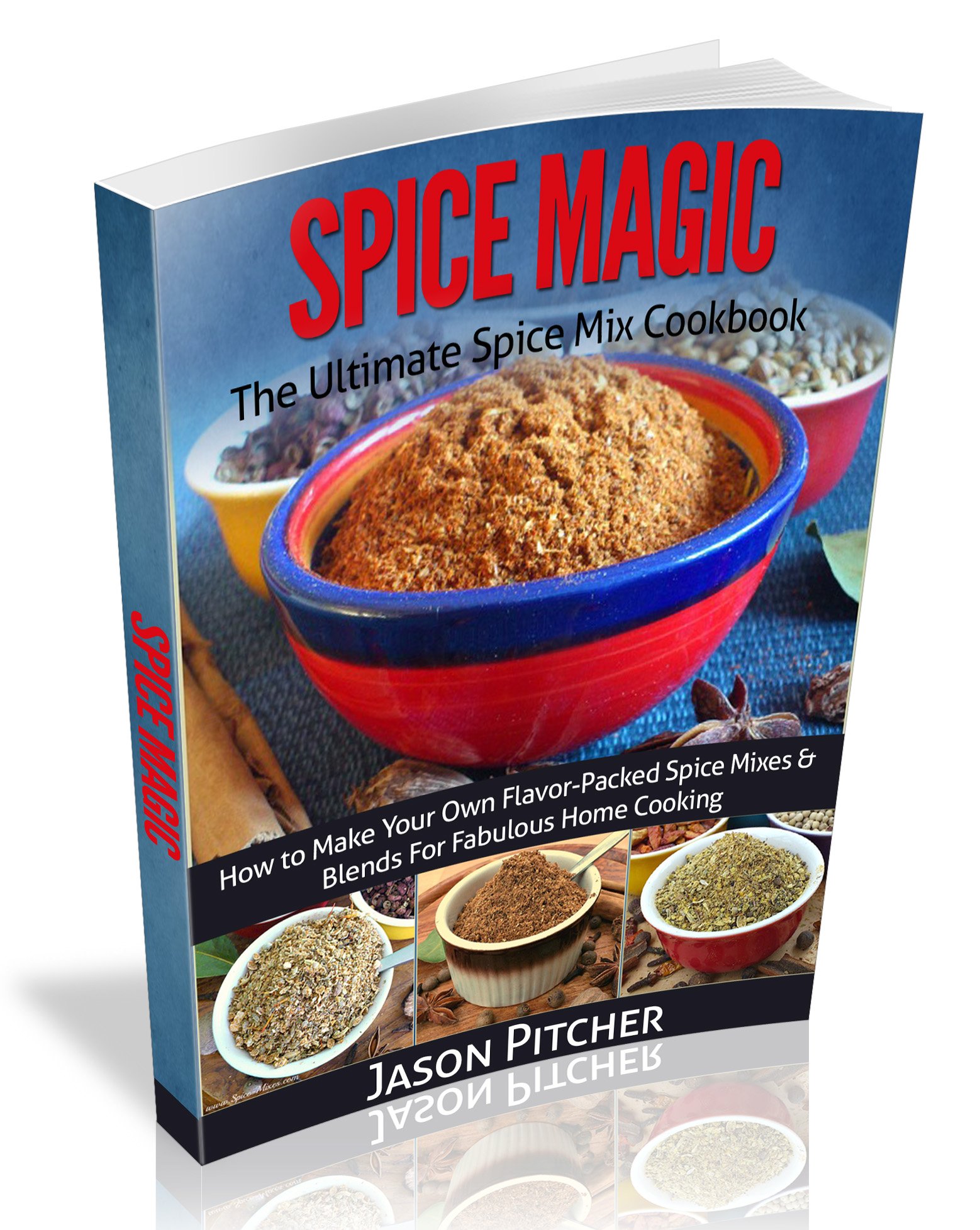 ---
Image Links to Other Recipes You May Enjoy
Homemade Seasoning
Salt - A Herby Blend of
Sea Salt and Herbs

Italian Seasoning Recipe -
Capture the Fab Flavours
of Italian Cuisine

Garam Masala Collection
For the Fans of Authentic
Indian Food
---
---