Montreal Steak Seasoning -  A Traditional Mix
of Citrus, Spices and Dried Herbs
Montreal steak seasoning is the classic blend enjoyed throughout North America that's just perfect added to a variety of meats, particularly, I think, steaks and pork chops. Of course you can buy this commercially, but I recommend you give this recipe a try. The flavours are SO much better! (See the bottom of the page for other recipes)

Note: My recipe for Montreal steak spice uses a few whole ingredients which are then ground. If you don't have them all to hand, just use pre-ground powders but reduce the amounts the recipe says by half. For example, for 2 tablespoons of peppercorns you would use 1 tablespoon of pre-ground pepper. Reduce any others you don't have whole by half as well.
Homemade Montreal Steak Seasoning
What You'll Need: (makes about 9-10 tablespoons)
3 tbsp coriander seeds (cilantro)
2 tbsp black peppercorns
2 tbsp cayenne pepper
1 tbsp onion powder
1 tbsp garlic powder
4 tsp paprika
4 tsp dried rosemary
4 tsp dried orange peel
2 tsp dill seeds
2 tsp sea salt

tbsp = tablespoon

Directions:
Grind the coriander, peppercorns, dill seeds, salt and orange peel

Add to a bowl and stir in the onion, garlic, paprika and cayenne pepper
Crumble in the rosemary. Stir again
Store your Canadian steak seasoning in a cool place in an airtight jar out of sunlight. Use within 3 months.

Note: You can toast the coriander and peppercorns before grinding. The heat releases their essential oils and intense flavours. Click here for further step-by-step info on this recommended process. (Link opens in new window)


After Making Your Montreal Seasoning You May Enjoy...
Chinese Five Spice -
For Authentic Chinese
Flavours & Aromas


Mulled Wine Mix -
Enjoy a Traditional Glass
of Mulled Wine Anytime

Cooking Blends For
Fabulous Home
Cooked Meals

---
Spice Magic Recipe Book



If You Would Like More Recipes Like the Above,
You Can Now Buy My Book.
Click the Cover For Further Info. (Link opens in new tab)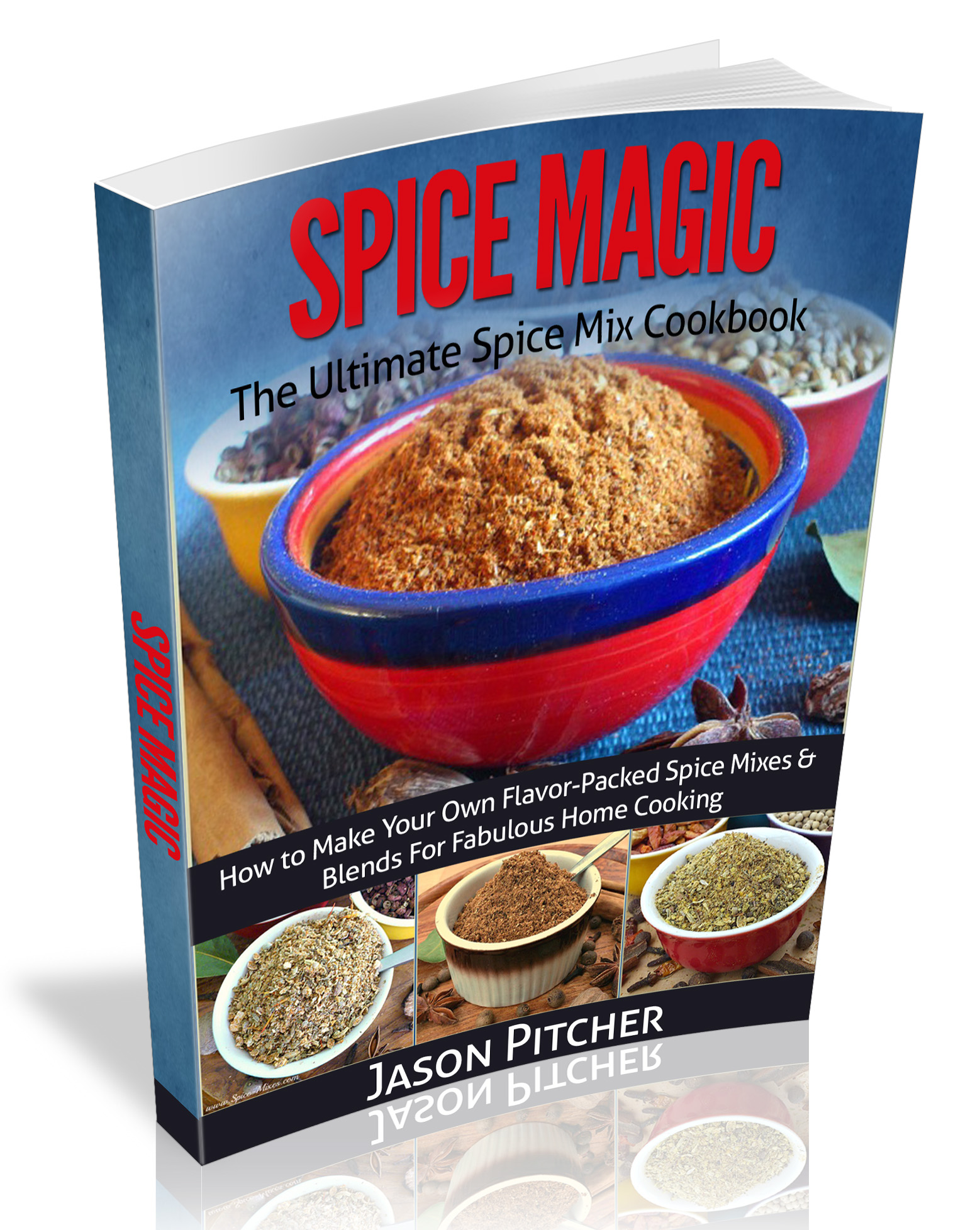 ---
---
---